Auckland's city centres side streets and laneways are home to some of the areas most exciting little restaurants. These hole in the wall style eateries offer quick and easy take away bites and drinks making them favorites among commuters and those short of time.
Trading seating space means there can be a greater focus on food and each business on our list of the city's best hole in the wall offerings exemplify this time and time again. So next time you're walking through the city keep your eyes peeled, you may just spot a little coffee spot or bakery you hadn't seen before.
Seoul Chicken | 17c Wakefield St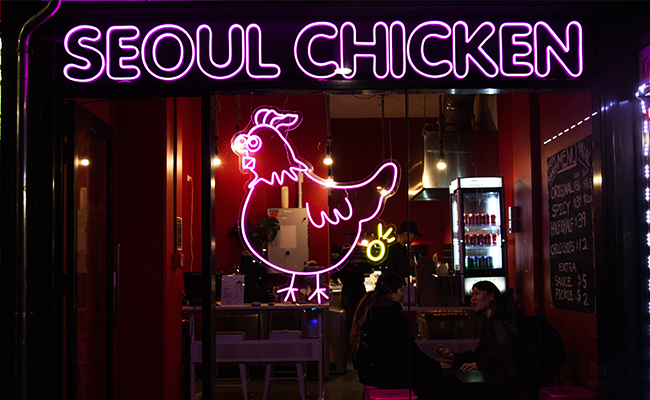 This quirky modern chicken joint specialises in spicy deep fried chicken. Offering free-range and Halal options trying Korean style fried chick has never been so easy. With limited seating standing up while you wait for an order isn't uncommon, though you can be assured that the chicken is worth the wait.
Altezano Brother's Jean Batten | 9 Jean Batten Pl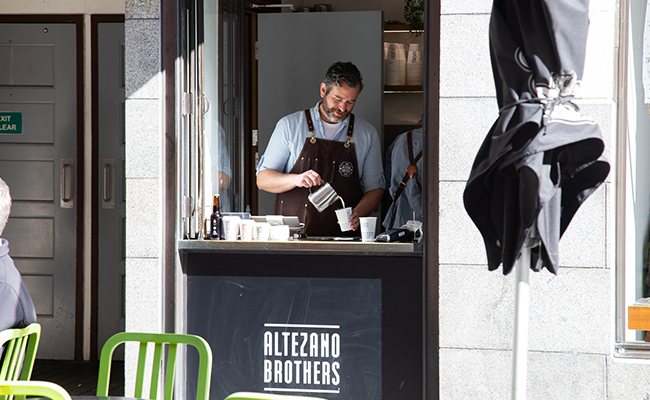 Altezano's is a two person coffee window which works like a well oiled machine. One person serving up shots and the other pouring the milk. Serving Salvadoran and single origin coffee and pastries courtesy of La Voie Francoise this hole in the wall is far more than it seems.
Vulcan Lane Bagels | 16 High St
This unassuming hole in the wall serves up some of the tastiest bagels and pastries that the city has to offer. A truly all round cafe which despite its size consistently provides high quality lunch options and coffee to-go all with warm friendly service.
Lord of the Fries | Shop 10, Snickle Lane, 18 Commerce St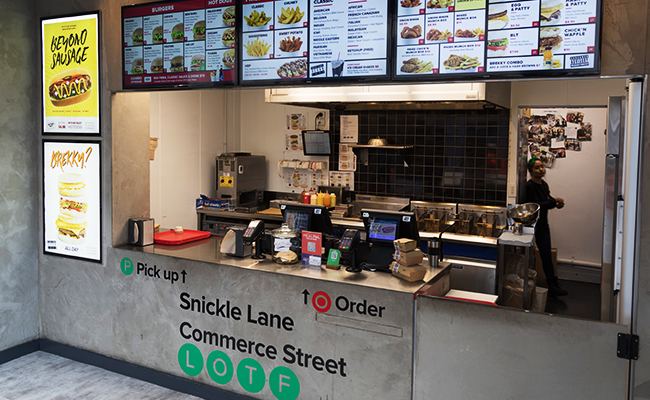 Drop by Lord of The Fries and discover their huge range of vegan fast food alternatives on offer. From their beloved Poutine burger to their mock meat hot dogs and classic cut chips Lord of The Fries takes meat alternatives seriously and thinks you should too.
Receptionist Coffee | 32 Lorne St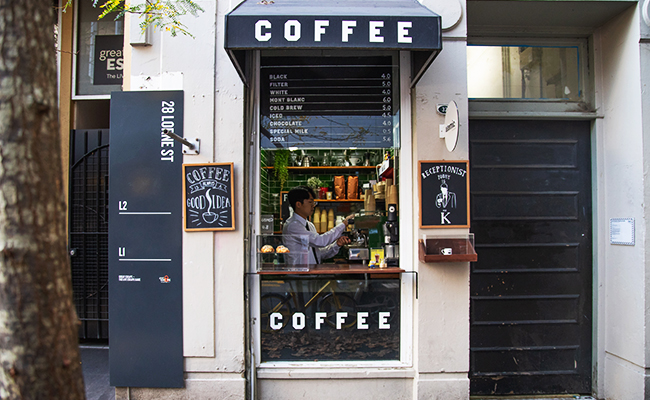 Receptionist is another one person coffee operation which provides an intimate setting in which to order a coffee and small treats. Situated on the always exciting Lorne street, ordering a beverage from here is a moment in your day when you can slow down and relax and take in the hustle and bustle of the city.
Beard Papa's | Shop 2/350 Queen St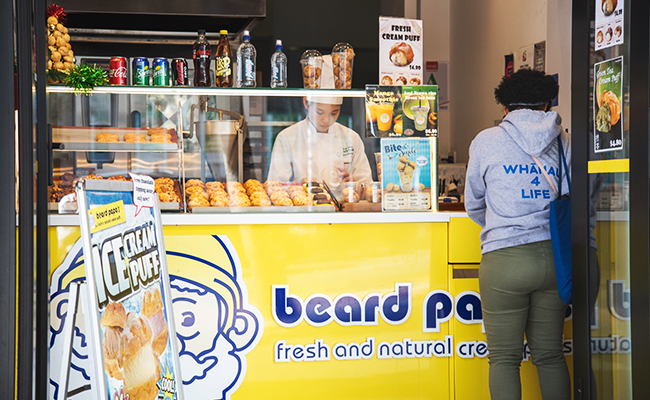 Can't get the idea of sweet cream out your mind? Head down to Beard Papa's on Queen street and treat yourself to their freshly baked cream filled pastries. All of Beard Papa's pastries are made in-store by the dedicated team of bakers. These delectable treats are made of puff pastry which becomes crispy when baked, and then each one is filled with a silky smooth cream. Watching the process of how they're made is almost as fun as eating the finished product.
Mrs Higgins Cookies | 270 Queen St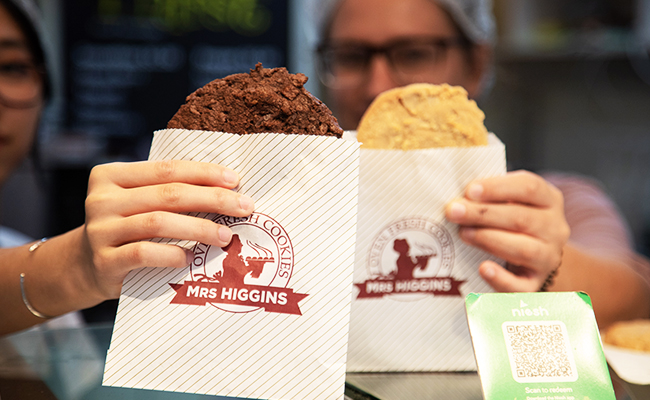 The sweet smell of freshly baked cookies is hard to miss when walking down central Queen street so why not stop by the source and indulge in a bit of childlike enjoyment and experience why Mrs Higgins cookies are world famous in NZ. With all the classics freshly made through from 7:30am up until 7:30pm you can be sure to leave with your favorites in hand.
Last updated:
24 June 2019