The Conservatory at North Wharf is a wine bar, cocktail bar and restaurant with a relaxed, comfortable atmosphere with areas for lounging, dining and having a drink. It even has an outdoor open fire with views towards the sea. 
It's a place you can go for lunch and dinner or share a sumptuous platter with friends. It's a place you can enjoy an ice cold pint, amazing cocktails and indulge in some delicious boutique wines by the glass.
Designed to suit every occasion, The Conservatory is literally full of life – it's New Zealand's first living bar.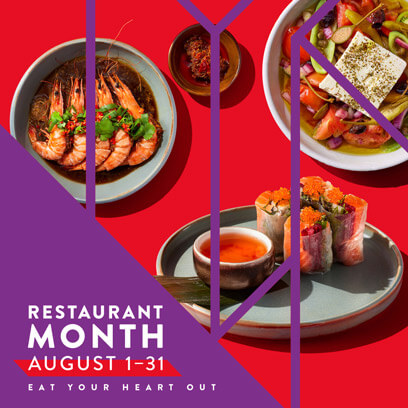 $40 Social Hour mulled wine + molten fromage
Includes two mulled wines and a share plate of molten European cheeses topped with pomegranate seeds, quince jelly and a side of toasted artisan bread. To be shared between two people, $20/person.
$40 for a two course lunch or dinner + glass of wine
Menu options include bread and dips, NZ eye fillet with miso carrot puree, winter vegetables, kale & jus, matched with a glass of Mahi Sauvignon Blanc.
Bring a bike for free on most ferries and trains and enjoy a waterfront experience. 

Come into the city centre on public transport for as little as $2 each way. Find out more. 
Last updated:
15 July 2021