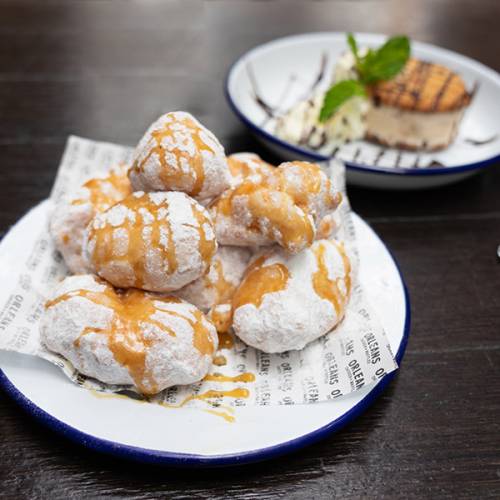 The Southern American eatery at Britomart has unveiled its new menu just in time for summer and it is packed with much-loved classics and brand new must-try dishes.
This menu sees the return of some Southern classics like the Fried Green Tomatoes, Cornbread Loaf, Mac N Cheese and Baby Back Ribs. There's brand new Headliners like the Rump Steak and Vegetarian Waffle Stack.
For the super health conscious, a few lighter options have been added into the mix, like the Maryland Chicken, Tuna Salad, Orleans Slaw, Marinated Beetroot Salad and Twice Cooked Pork Belly.
To finish off there's and all new desserts like the most delicious Chocolate Waffles with walnut maple ice cream, maple syrup, whipped cream and ice cream and the Ice Cream Sandwich with chocolate chip cookies and peanut butter ice cream. And the incredible Toffee Beignets and Custard Beignets make a come back and they're even more decadent than before!
Make Orleans your next destination for a delicious lunch or dinner with friends. 
Last updated:
24 June 2019