Christmas is a time to spend with others and the city centre has all the top spots to make new memories. So get the family together, call the office crew or round up your friends to wrap up the year at one of these spots: 
For lunch 
Lunch at Dr Rudi's | Level 2/204 Quay St
Famous for their pizza served by the foot, Dr Rudi's generous plates and sharing platters are no stranger to Christmas catch-ups. Sip on an ice-cold tap beer made at the onsite brewery while overlooking the gorgeous Viaduct Harbour. While you wait for your meal, hit the free bowling lanes out the back and kick off some friendly competition. 
Lunch at Williams Eatery | G03/85 Daldy Street 
Award-winning Williams Eatery is a Wynyard Quarter favourite for people who love good food and drink with great company. With a menu specialising in Italian and Lebanese dishes and using only the best seasonal produce from local suppliers, it's a great place to meet loved ones for a fantastic dining experience this festive season. 
Lunch at La Zeppa | 33 Drake Street
Take advantage of La Zeppa's large outdoor balcony and dine with a view of Victoria Park's greenery. Discover the Mediterranean menu that is designed for sharing against a backdrop of great music and an upbeat environment.
Lunch at Cafe Hanoi | Galway Street, Britomart 
A local institution, Cafe Hanoi serves up unmatched Asian-French-inspired cuisine. With a large dining space, an open kitchen with chef's table counter seating, a conservatory with windows looking out onto Galway Street, a separate bar, and a large private dining room that can accommodate 44 guests, Cafe Hanoi has something to suit any group this season.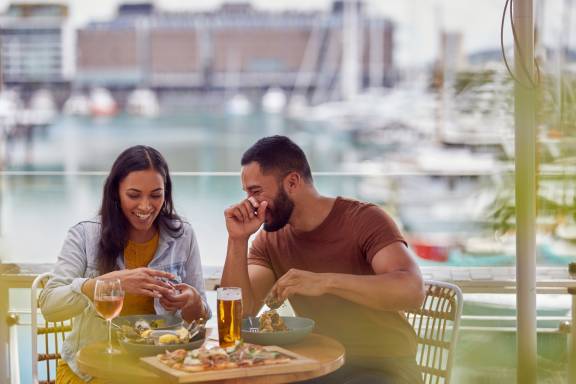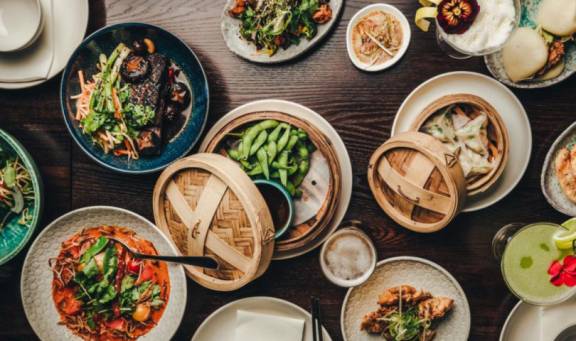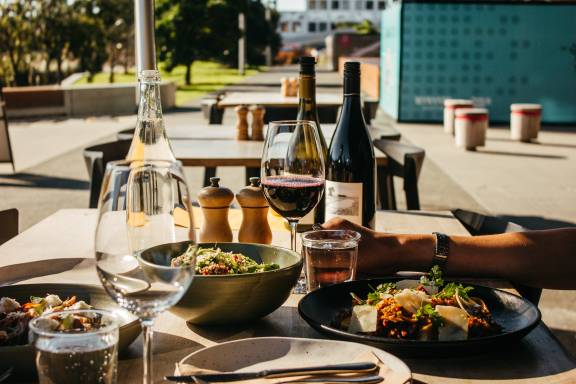 For dinner
Dinner at White + Wongs | 149 Quay Street
White + Wong's 'east meets west' cuisine takes classic street foods from China, Hong Kong, Vietnam, Malaysia and Thailand – the noodles, soups, curries and delicious dumplings – and creates an eclectic menu to pick and choose from. Perfect for casual group dining with world-class views of The Viaduct. What's also great about this eatery is that it boasts a hidden gem in Sardine, a great little bar which creates delicious cocktails and craft beers.
Dinner at Origine | Commercial Bay, level 2 
Arguably one of the best parts of a summer Christmas is the warm, sun-soaked evenings. If you're looking to make the most of them, we highly recommend a visit to Origine. Enjoy their relaxed atmosphere, and classic French cuisine with a modern twist as the sun pours through their floor-to-ceiling windows. 
Dinner at Huami | 87 Federal St
Experience dinner in true Chinese fashion at Huami, either in the main dining area or in one of their 3 private dining rooms. The private dining rooms seat 6-12 guests and are an intimate way to share plates of traditional food. The chef's menus showcase an exquisite range of dishes from all corners of China, whilst the drinks menu features an extensive wine list curated by New Zealand's only Master Sommelier, Cameron Douglas.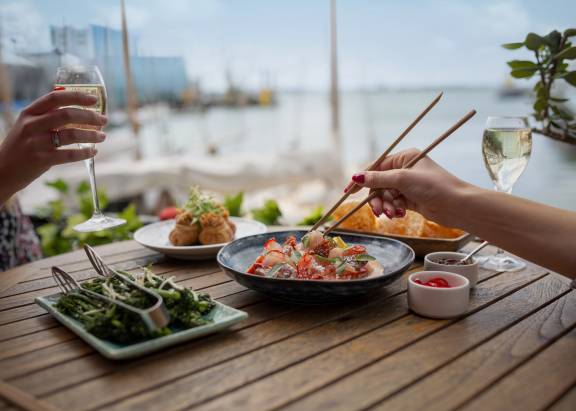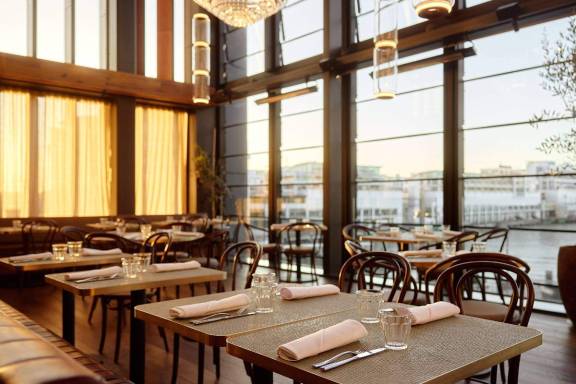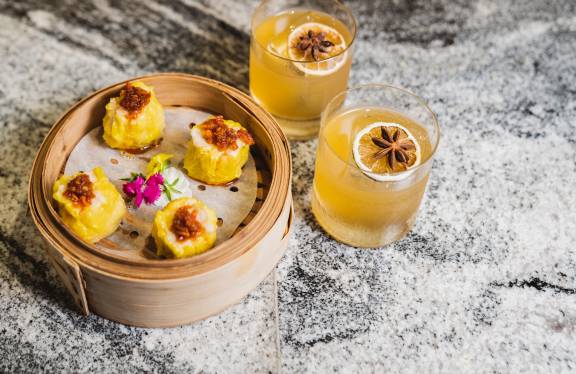 Dinner at Ahi | Commercial Bay
If you're after wonderful views and delicious food, Ahi is a great choice. Overlooking the Ferry Building and Waitemata Harbour, Ahi's menu celebrates New Zealand food and ingredients, with dishes including Te Matuku oysters, Wallaby Tartare, Japanese quail and more. 
Dinner at The Shakespeare Restaurant & Brewery | 61 Albert Street

Enjoy classic pub food and award-winning beer for your Christmas catch-up at The Shakespeare Restaurant & Brewery. You will definitely notice a Kiwi accent on the menu, with succulent seafood and tender, juicy meat.
Dinner at Metita | 90 Federal Street 
If you've been on the hunt for a new spot to try, we highly recommend booking a spot at Metita. The brain child of Michael Meredith, this new spot showcases traditional Pacific flavours reimagined for contemporary tastes.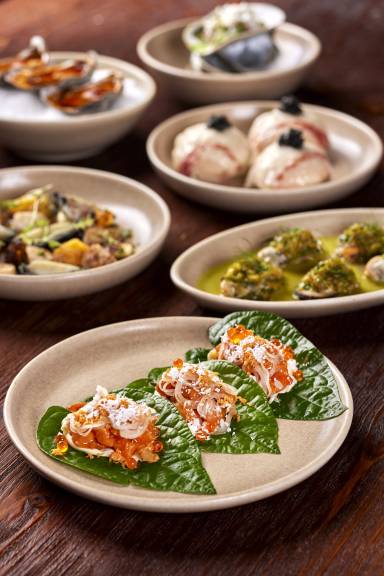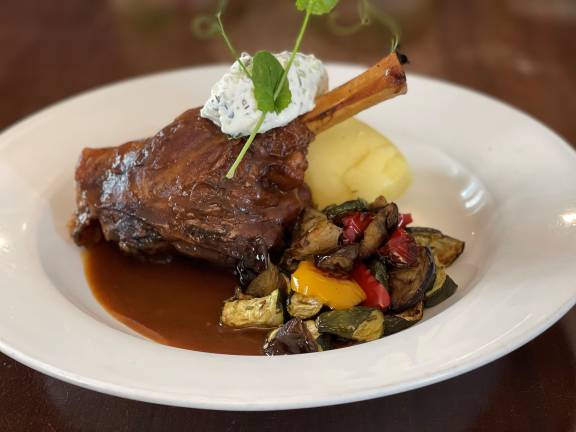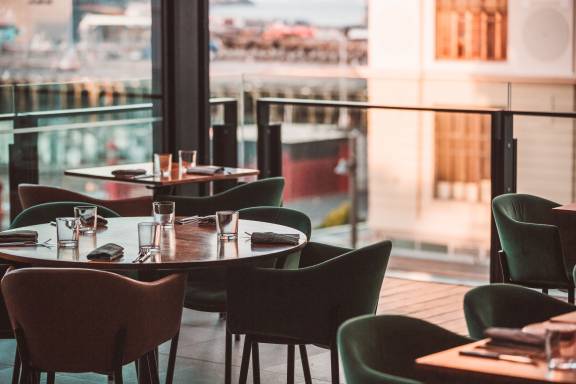 Last updated:
23 November 2023