Benny The Jet burger pop-up!

Every Friday starting at 4pm, Williams Eatery will be your hotspot for delectable burgers that are practically poetry on a plate. To add some extra flair, they're sprinkling in live jazz courtesy of the Carnivorous Plant Society, elevating your dining experience to a whole new level of unforgettable. 

Get those taste buds ready and mark your calendars every Friday, feast with a side of melody. Book here.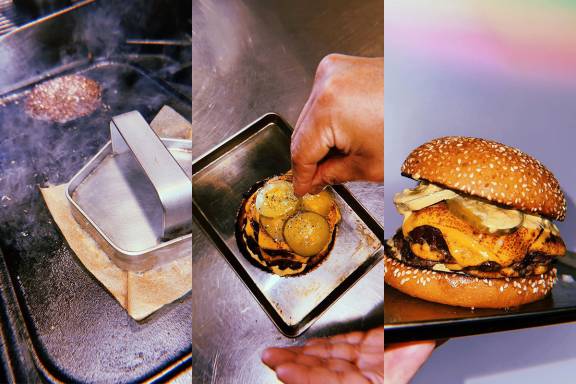 Named as one of Metro's Best Cafes for 2019, Williams is an eatery for people who love good food and drink with great company. Praised for their excellent service, thoughtful and inventive menu and delicious specialty coffee, Williams Eatery offers respite and calm while also being close to the action of the rest of the city centre. 
The cafe occupies a beautiful, newly-created space that oozes calm and sophistication. The interiors combine the airy feel of Scandi spaces and Japanese minimalism. The menu is designed to showcase the high-quality, organic and free range produce from the local suppliers. It brings together influences from all over the world.
Need we say more? Make sure you book a table at Williams Eatery for your next breakfast or lunch with friends or colleagues.
Free parking for your first hour at Jellicoe Street car park. See more here. 

Come into the city centre on public transport for as little as $2 each way. Find out more. 
Last updated:
15 November 2023