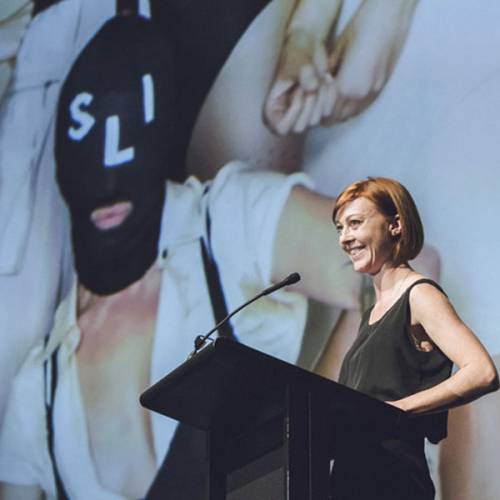 It's been 70 years since A Streetcar Named Desire was penned by American playwright Tennessee Williams – but time has done little to dull the potency of the brutally compelling exposition on gender.
Silo Theatre (which turns 20 this year) will be presenting A Streetcar Named Desire as part of its vicennial celebration. Directed by Shane Bosher, the production brings a contemporary perspective to this theatrical classic.
Sophie Roberts is the artistic director of Silo Theatre and says her decision to stage A Streetcar Named Desire was partly based on her personal relationship with the work.
"It was the first play I ever read when I was in high school and it was the first show I was in when I graduated from drama school 10 years ago in Wellington," she explains.
"We wanted something iconic at the centre of the programme this year, seeing as it's the anniversary, and it felt like the right moment for us to attack a big classic."
She says that although the play was written in the 1940s, the themes are still disturbingly pertinent in 2017.
"It speaks to our present moment and illuminates some pretty uncomfortable things about the world we live in now. The New Orleans of Williams' play is a place on the brink of a new political world and a new kind of class struggle, with a strong undercurrent of toxic masculinity running through it."
Bosher's A Streetcar Named Desire is set in present-day New Orleans to ensure it resonates with a contemporary audience.
"We aren't interested in a nostalgic production that presents it as a cultural artifact," Roberts explains. "I think when it's too removed from the present moment it kind of lets an audience off the hook in terms of having to examine the ways in which toxic masculinity and domestic violence are still very much part of our current culture."
Bosher acted as the artistic director for Silo Theatre from 2001 to 2014, before moving to Australia: "We wanted Shane to direct it because he's an excellent artist but also it's really special to have him back with the company this year as he hasn't directed for Silo since he stepped down as artistic director in 2014 and I started in the role," says Roberts.
She says his ability to create a powerful experience for an audience and the fearless performances he encourages in actors is "just totally magic".
"I can't wait to see what he does with it."
The Silo Theatre has been a touchstone for quality theatre in New Zealand since its inception in 1997.
From a small venue in what is now The Basement Theatre, Silo Theatre has become one of the country's best-known touring companies. Roberts says 20 years feels like a really significant moment to celebrate how far the theatre has come.
"Silo has created over 100 productions and provided employment for over 1000 New Zealand artists," she says. "I'm really proud to be part of a company that, for 20 years, has ferociously fought for and believed in the importance of great storytelling in people's lives."
A Street Car Named Desire, Q Theatre, 305 Queen St, Auckland, 24 August - 16 September.
Last updated:
23 November 2018