If you're looking for a unique and intimate dining experience in Auckland, look no further than Tanuki's Cave. This Japanese-inspired eatery is located underground, down a flight of stairs that lead you into a cozy and inviting space that feels worlds away from the hustle and bustle of the city streets above.
The atmosphere at Tanuki's Cave is funky and eclectic, with colorful murals, dim lighting, and a bustling bar that serves up a wide selection of Japanese beers, chilled sake, and other refreshing drinks. Whether you're in the mood for a crisp lager or a smooth and savoury sake, there's something for everyone at this popular city centre hotspot.
Of course, no trip to Tanuki's Cave would be complete without sampling some of the delicious food on offer. The menu features an extensive selection of yakitori, which are assorted meats grilled on skewers and seasoned with a variety of flavourful sauces and spices. From juicy chicken thighs to succulent pork belly, there's no shortage of tasty options to choose from.
If you're in the mood for something a little different, be sure to try the kushiage. These are deep-fried skewers that are coated in breadcrumbs and served with a variety of dipping sauces. From savoury chicken and seafood to crispy vegetables, these skewers are the perfect complement to any meal.
Overall, Tanuki's Cave is a must-visit spot for anyone looking for a unique and unforgettable dining experience in Auckland. So why not gather some friends, head down the stairs, and immerse yourself in the lively atmosphere and mouthwatering flavors of this beloved eatery?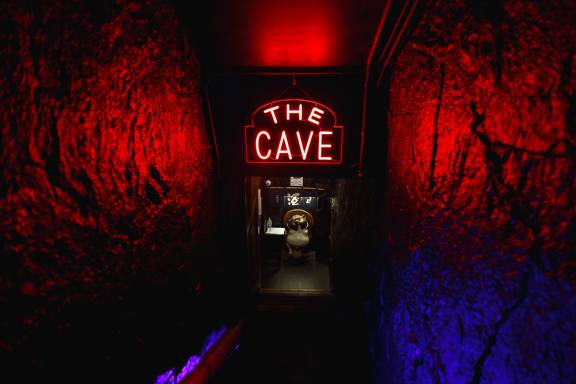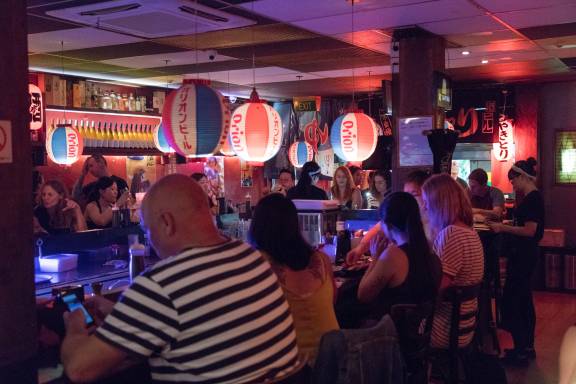 Park for $2 per hour at The Civic car park on weekends. Find out more. 
Come into the city centre on public transport for as little as $2 each way. Find out more.
Last updated:
31 August 2023