The city centre boasts a food and beverage scene that is nothing short of Instagram-worthy. From quirky laneways to rooftop bars with stunning views, the city has it all. Check out this list of some of the most Instagrammable bars and restaurants in the city centre that are sure to leave a lasting impression. 
Amano for their floral arrangements | 66-68 Tyler St 
Amano fits the bill for an Instagrammable restaurant with their thoughtfully curated and dainty floral arrangements. Use the backdrop of the floral arrangements for an aesthetically pleasing story post, and why not enjoy a freshly made pastry and espresso while you're there? The aesthetics don't stop at the decor either with the dinner menu made with fresh and seasonal ingredients making for vibrant photo opportunities.
Ghost Donkey for their lights | Level 2, 1 Queen St 
Located in Commercial Bay, Ghost Donkey is a tequila and mezcal bar with decor to represent their larger than life ethos. With colourful neon and fairy lights, your spicy margarita will look flawless on your Instagram. The low level lighting is also incredibly flattering for group pictures, making sure everyone's best features are in the spotlight. 
Panacea for their cosy atmosphere | 23 O'Connell Street 
Once you find the entrance to this hidden gem, you'll be rewarded with a cosy, intimate atmosphere complete with dim lighting and stylish decor. Every inch of this speakeasy-style bar is carefully curated and beautifully furnished - making for the ultimate 'gram worthy pics. The menu boasts a variety of inventive and delicious cocktails that are sure to satisfy any palate. Whether you're looking for a classic drink or something more unique, the skilled bartenders at The Hidden Bar Panacea will craft the perfect beverage for you.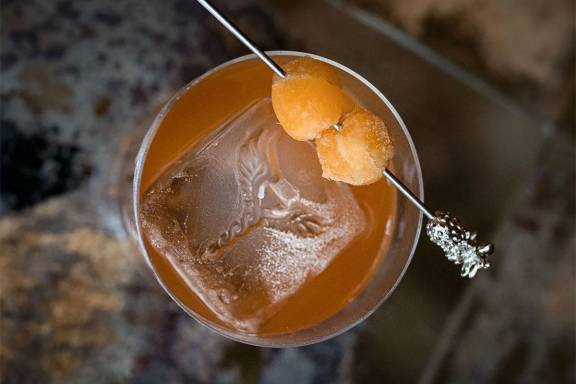 Snickel Lane for their art-filled walls  | Between Fort Lane and Commerce St 
Inspired by the laneways of Melbourne and the Snickelways of York, the city centre's very own Snickel Lane is tucked between Fort Lane and Commerce St – making it a convenient place to stop by if you are near Britomart, heading to Spark Arena, or close by on Queen St or High St.  Snickel Lane is a stylish laneway which offers up a plethora of photo opportunities. The laneway itself is created with a kooky selection of recycled materials such as old butcher tiles and recycled barn timber. This is further complemented by art made by students at ELAM School of Fine Arts. The businesses within Snickel Lane are varied and full of life, from Snickel Lane Florist, Mad Samurai Japanese, and the wine and mezcal bar, La Fuente.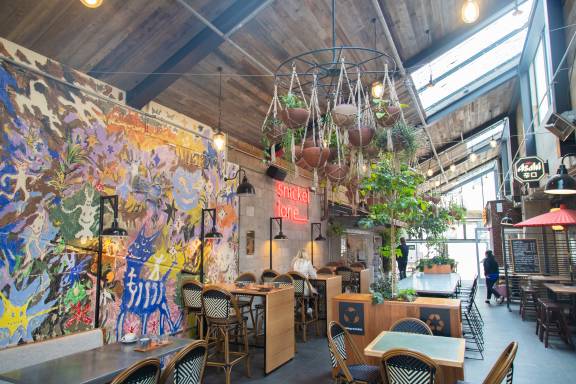 The Conservatory for their "living" wall of plants | 1-17 Jellicoe St 
Boasting the title of being the first "living bar" in the world, The Conservatory is a must-visit. Located on the waterfront and featuring a wall of living plants, The Conservatory is also a free trade restaurant - a feat that only 8% of New Zealand venues can claim, and it results in the best products being stocked and the continual support of small businesses. Order their famous 18 inch pizzas and a cocktail off their extensive menu and create the picture-perfect night. 
Britomart fairy lights for romantic vibes | Britomart 
Home to designer boutiques, award-winning eateries and a buzzing nightlife, Britomart has so much going for it, including it's dreamy fairy lights that line its streets and walkways. Plan an evening here and take advantage of the glow that makes for a perfect backdrop to any photo. 
Durham Lane East for colour, historic buildings and capturing a buzz 
This iconic laneway connecting Queen Street and High Street is home to great bars and eateries as well as retail stores, salons and more. Often home to bespoke art designs and surrounded by heritage buildings, it's a great spot to stop and grab a snap!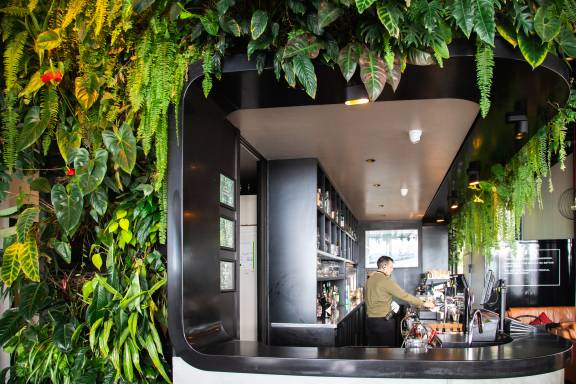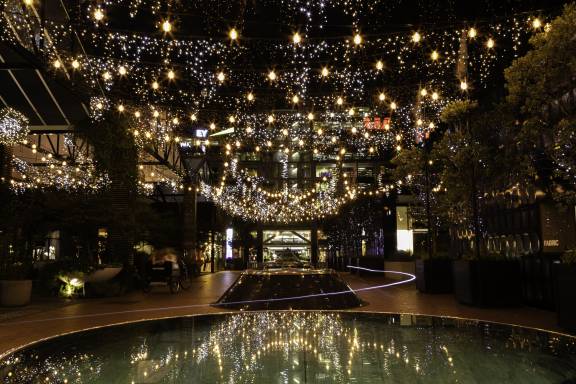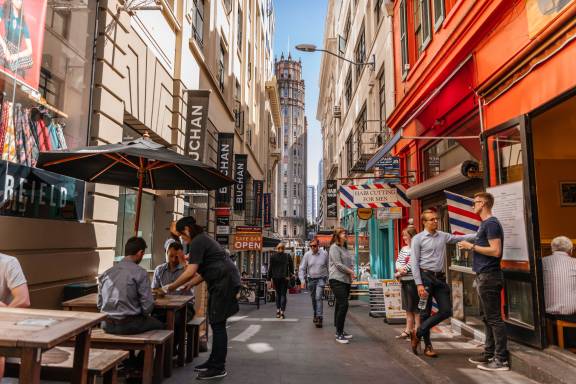 Te Wero Bridge for picturesque cityscape and water views 
The opening and closing of the Te Wero bridge is Instagram-worthy enough, but check out this bridge that connects the Viaduct to Wynyard Quarter and Silo Park for the spectacular views back towards the city when you're standing on or near it. Great for a shot day or night.
Feriza's, for their plush interiors |12 Jellicoe St  - for their interior

Feriza's is a refined Turkish restaurant that is ideal for every meal of the day. While you feast on the delicacies of the Mediterranean, enjoy the airy and thoughtfully decorated interior. The blue and green colouring is reminiscent of the ocean, and the tiled floor and over-hanging greenery will make it seem as if you really are feasting in Turkey. 
Hello Beasty for their cheeky, joyful interior | 95-97 Customs Street 
Serving up contemporary cuisine inspired by regions of Japan, Korea and China, this cult eatery's interior is unexpected, cheeky and joyful. From their open kitchen to their stunning mural and a giant neon cat, there are picture-worthy spots everywhere you look. Even their bright colour blocked bathrooms will fill all your selfie desires.
Fort Lane for its neon lights and cool artwork | Fort Lane 
The eye-catching red neon light in Fort Lane was created by Swedish artist David Svensson, and crosses the alley at three unique points. Neon lights represent the bustle and excitement of big city living - so get ready to light up your next Instagram post in style.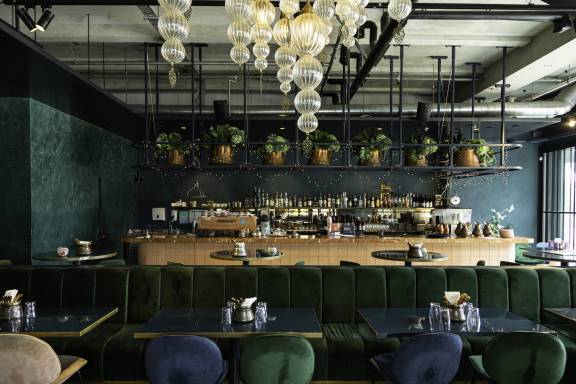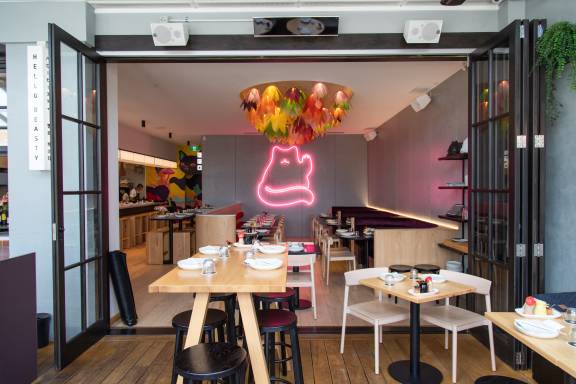 Last updated:
13 April 2023