Britomart has an abundance of tasty eateries well worth checking out during your next lunch break. Everyone is catered for, from the time-strapped office workers to those after a longer sit down lunch; this list gives you options that will suit both your tastebuds and your schedule.
Yeah Bowl, Britomart Transport Centre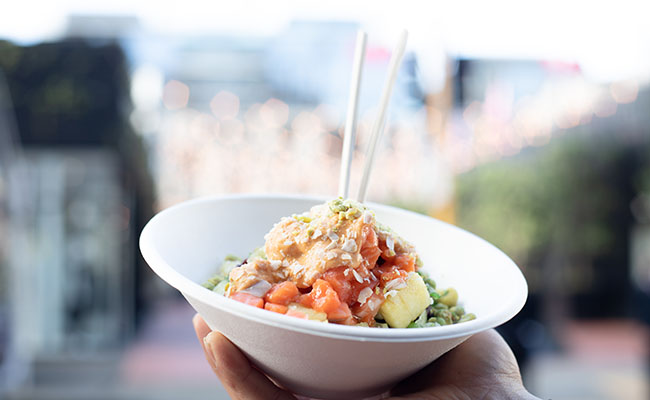 With a focus on fresh takeaway poke bowls, Yeah Bowl is your go-to spot for a fast, healthy and filling meal. Build your own vibrant bowl or pick from the menu and enjoy back at the office or relax in Takutai Square.
Mexico, 23 Britomart Pl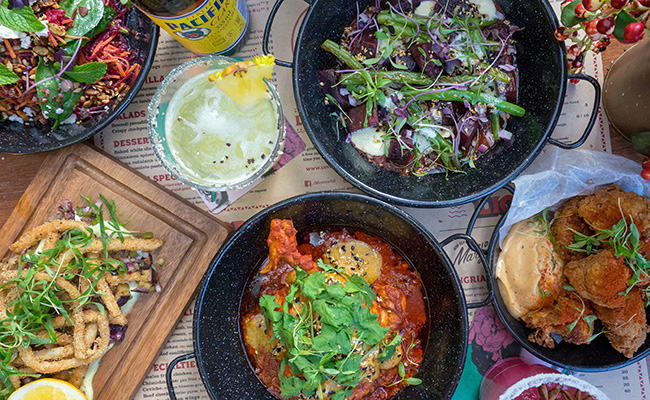 Spice up your day with a little Mexican for lunch. Meet up with a friend or bring a colleague along for Mexico's range of flavoursome shareable dishes. They've got all the classics on their menu along with a selection of unique specialties.
Amano, 66-68 Tyler St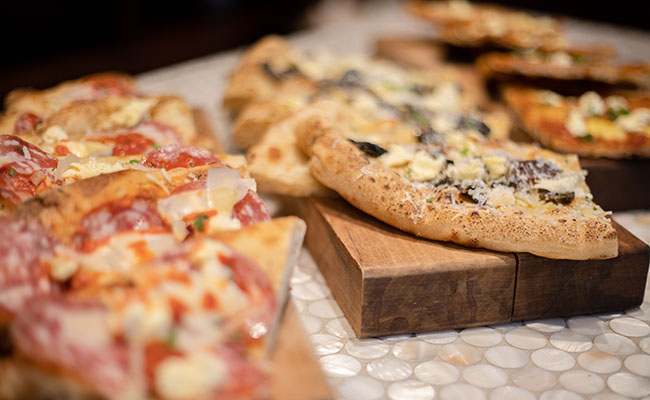 Amano is a spot well known for their delicious bakery delights. Its shelves are full of hand crafted baked goods that includes meatball sandwiches, square croissants, and pizza by the slice, all made from the finest ingredients.
Better Burger, Britomart Transport Centre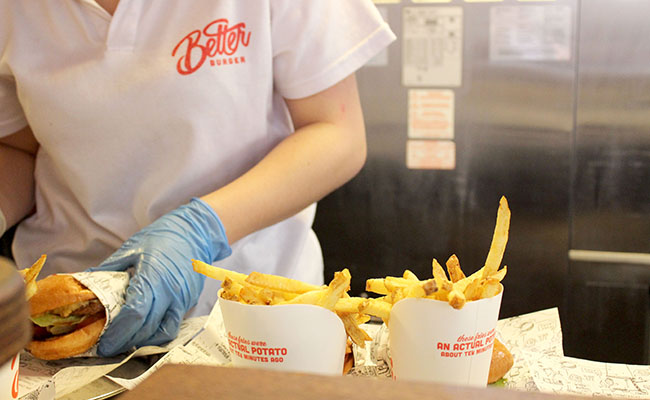 Fresh, delicious, and affordable - Better Burger is your go to place to cure all your burger cravings. They have a simple menu comprised of a juicy hamburger, cheeseburger, double cheeseburger and mushroom burger. Don't forget to add an order of 'Secret Epic Fries' to your order – you won't find these on the menu.
Ortolana, 33 Tyler St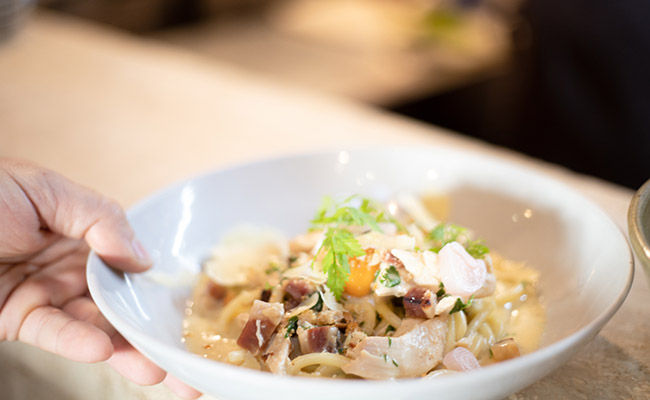 For a delightful long lunch comprised of Italian and wider European flavours head to Ortolana. Their meals are simple with a twist, made from seasonal, sustainable, and local produce.
L'Assiette, 9 Britomart Pl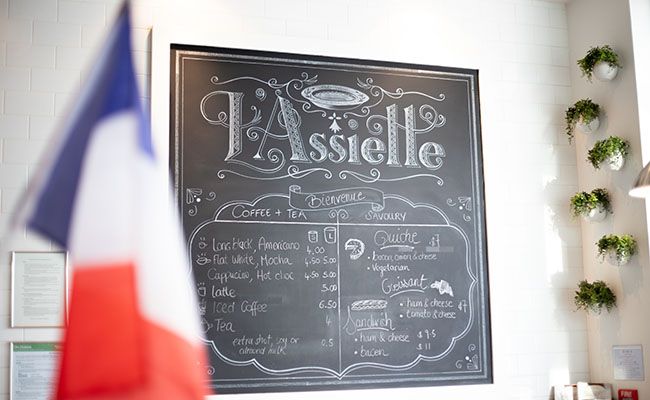 L'Assiette offers contemporary French cuisine and their menu is made up of delicious classics with a Kiwi interpretation. If you're in a rush, their takeaway baguette sandwiches are always a fantastic option.
The Store, 5B Gore St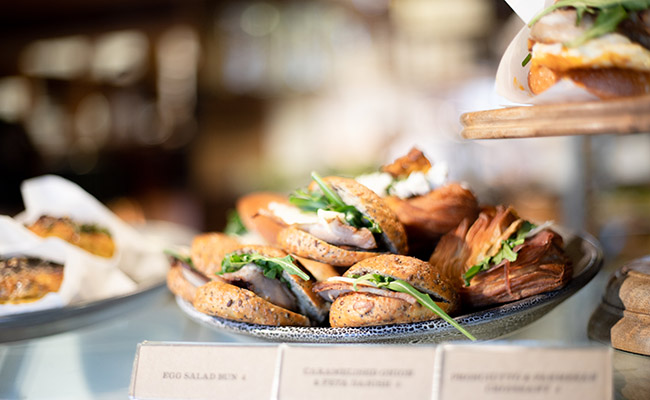 The ultimate lunchtime takeaway title in Britomart would have to go to The Store. Here you will find a fine selection of takeaway sandwiches, pies, tarts, pizzettas and salads. The combination of flavours are so good and fresh you'll want to come back the next day to try another option.
Last updated:
25 June 2019