So far 2020, you've been a bit odd...the COVID-19 restrictions required us to stay at home, stay safe and do the right thing. Thankfully, we did, and now we can get out and about to do some fun things with our friends, family and work buddies again. Whether you're up for a game of indoor mini-golf, some karaoke, a cooking class or something a little more adventurous, there are heaps of fun things to do in Auckland's city centre. We've listed our top picks below (with safety and physical distance top of mind).
 
Holey Moley mini golf | 204 Quay Street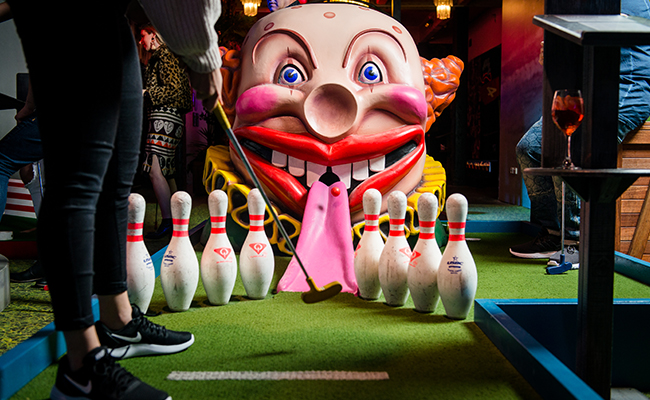 Holey Moley Golf Club is a quirky fun house style hangout spot where you can enjoy a drink and try your hand at mini golf and various other games. With a lively atmosphere, and right on the waters edge in the Viaduct Basin, Holey Moley is a great place for office outings and birthday events. The elaborately designed putting courses will provide your group with endless laughs as deceivingly challenging routes test your skills! Holey Moley is set to reopen after May 21 once bars are allowed to open with strict hygiene and distancing procedures in place. 
 
Odyssey Sensory Maze | 291 - 297 Queen Street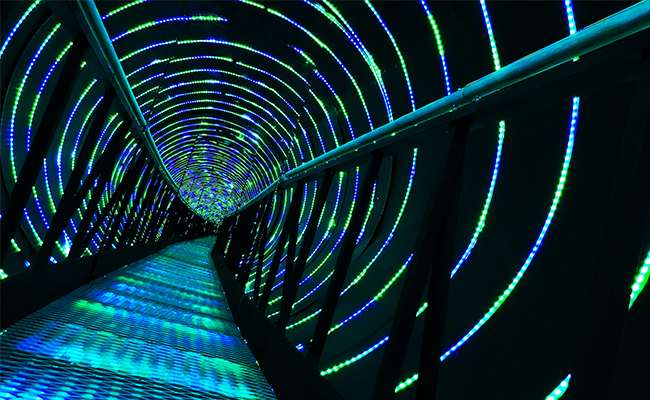 Embark on an exciting and challenging journey through the original Odyssey Sensory Maze located in the basement of the Metro Centre at the midpoint of Queen Street. This adventure playground seeks to challenge how we perceive everyday objects and spaces through the use quirky physical obstacles and interesting lighting effects. A perfect activity for an outing in the city with the family.

The Sky Jump and Sky Walk | Sky Tower 

SkyJump is one of New Zealand's most thrilling attractions and one of Auckland's 'don't miss' experiences. While attached to a wire, fall very fast (at approximately 85kph) for around 11 seconds, and then come to a very smooth landing in the Sky City plaza below. SkyJump is the perfect Auckland activity for young and old and is the ideal corporate team building activity for businesses in Auckland! Alternatively if you don't feel like jumping, take in the spectacular views of Auckland while walking around the 1.2 metre wide platform a dizzying 192 metres up! Check out how they're operating during alert level 2 by checking out their notice here. 
 
Escapade 'escape' room | 23 Victoria Street East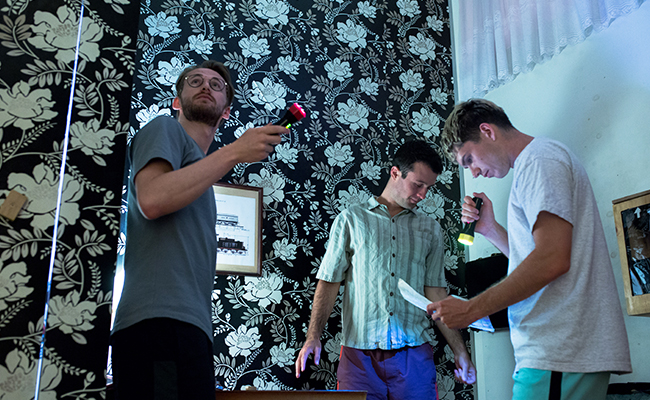 Don you're tartan caps and coats and experience one of Auckland's most exciting escape rooms at Escapade. This centrally located space offers five unique problem solving games which will require you and a team to come together to decipher a range of puzzles in order to gather clues which will allow you to escape the confines of your chosen space. Got the knack for sleuthing? Try out the special sixth game and venture out into the streets of the city centre and discover 'what lies beneath'. This is great for small groups which is what alert level 2 is all about!
 
Auckland Seafood School Cooking Class | Auckland Fish Market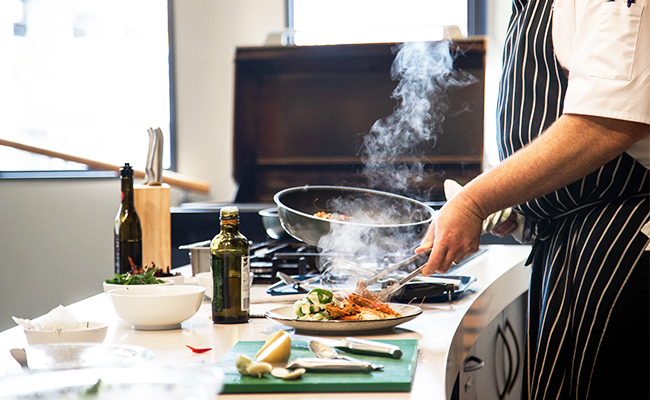 On the Master Chef buzz? Expand your cooking knowledge and experience the fun of group cooking classes at the Auckland Seafood School. In this stylish, multi station kitchen you will be guided through a variety of special techniques and essential practices in order to create delicate dishes that will inspire you to further your cooking abilities. Located upstairs at the Auckland Fish Market in Wynyard Quarter, the Seafood School offer a range of public and private classes which focus on a wide variety of cuisine. They have brand new winter classes ready for private and corporate bookings so make sure to check them out!
 
Paintvine night at Spitting Feathers | 16 Wyndham Street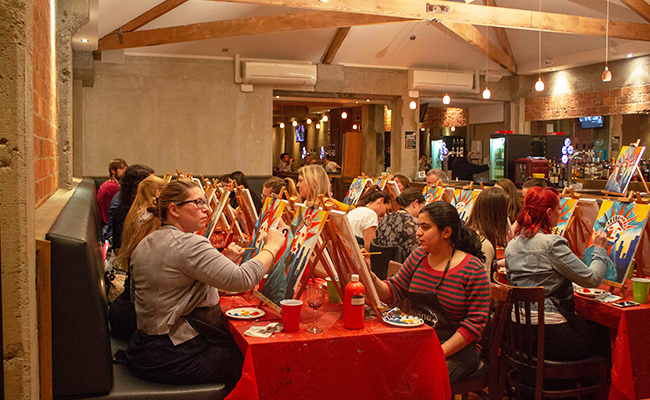 In a relaxed, COVID-safe social setting, take on the basic techniques of painting with acrylics on canvas. An expert Paintvine artist leads each session with step-by-step instruction and plenty of room for your own personalised touches while being served your choice of delicious wine. Paintvine is the perfect blend of creativity and conversation - grab your tickets today.


Thrillzone | Inside the Ferry Building, Quay Street 

Thrillzone is the only place in the world where you can experience both the world's leading Virtual Reality experiences with cutting-edge technology, the latest gear and a huge range of great games suitable for all ages and skills. With a great range of exciting and adrenaline-fuelled attractions great for staff bonding activities and family outings, give it a try today! And for every online booking made in May and June, ThrillZone will donate the same value in form of activity vouchers to the Race4Life charity. same value in form of activity vouchers to Race4life.

Academy Cinemas | 44 Lorne Street 

Academy Cinemas is Auckland's only dedicated art-house cinema, delivering the highest quality and most entertaining films from both inside and outside the Hollywood studio system. Head here to enjoy a range of the best local and international films, documentaries, romantic comedies, dramas and thrillers. During lockdown they even created their Academy OnDemand service where you access their films from home - but now you're able to pay them a visit in person, it's truly worthwhile. 
 
Walk the Walk fashion tour | Throughout the city centre
The New Zealand Fashion Museum has worked with Walk Auckland to reveal the traces that remain of Auckland's inner city fashion history. "The Walk the Walk tour will peel back the layers of this often overlooked aspect of our cultural heritage, revealing the important role of women in and at the helm of this significant inner city industry from 1867 to the present". This tour will take approximately 1.5 hours and is entirely guided, all you have to do is download the Walk Auckland app on your device and follow the map. Each location has a voice recording that will tell you all about the fashion history there! 
 
Metrolanes | Queen Street
Get your group together for a fun night of bowling! Metrolanes are back open for alert level 2, so you can now book in your next bowling or billiards night. 
Last updated:
25 May 2020