Not only is The Bluestone Room the place to be when it comes to delicious snacks and tasty cocktails. The industrial inspired pub is nestled inside the beautifully restored heritage building and boasts the perfect location for a drink tasting.
From Chardonnays to Cold Brew Martinis, there's something for all tastes and preferences. We talked to Chelsea Kingsford, manager at The Bluestone Room to uncover her must-try drinks and favourite spots in the city.
Describe your favourite drink on the menu?
Hands down would have to be a Negroni, it's an iconic and delicious Apéritif.
What are the 3 most popular drinks available?
I would have to say the Heineken on tap really goes off, as well as a couple of our famous cocktails including our Mojitos and Cold Brew Martinis.
What is your favourite ingredient to use in cocktails these days?
I'm actually really enjoying smoking woods such as Pohutukawa tree bark to give the cocktail that extra something.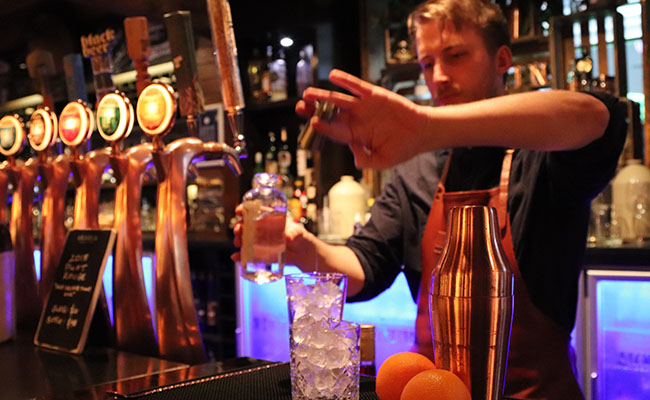 What are your favourite parts of working in the city?
You get to meet and interact with so many different people from different walks of life and it's always interesting hearing them tell their stories.
Where are your favourite places for a casual drink in the area?
Other than The Bluestone Room, I would probably have to say Caretaker at the moment. 
Where are your favourite spots to grab a bite to eat in the city centre?
I would definitely have to go with either The Grove or The Sugar Club. They're delicious!
Last updated:
25 June 2019