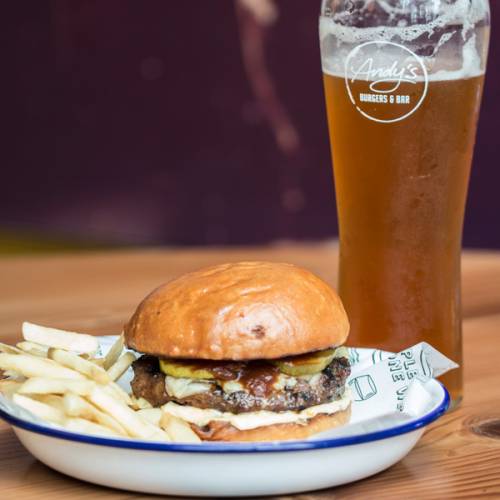 Whether you're after a post-show dinner or a late snack, there are plenty of eateries in the city centre offering fantastic late night dining options.
What's more, some of our favourite dining establishments are also offering great menu specials during American Express Restaurant Month to make late night dining even more enticing.
Federal Delicatessen
86 Federal Street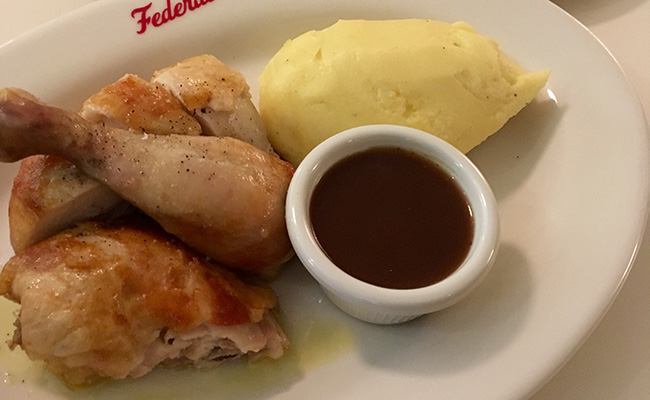 Enjoy delicious bistro style food and soak in the atmosphere of a classic New York Deli at this eatery that opens early and closes late. Plus, on Saturdays you can enjoy live music starting at 11pm. Their Express Restaurant Month menu offers their signature chicken served with potato & gravy and a creamy slaw followed by a classic baked cheesecake for $25.
Andy's Burgers & Bar
Corner of Victoria & Federal Streets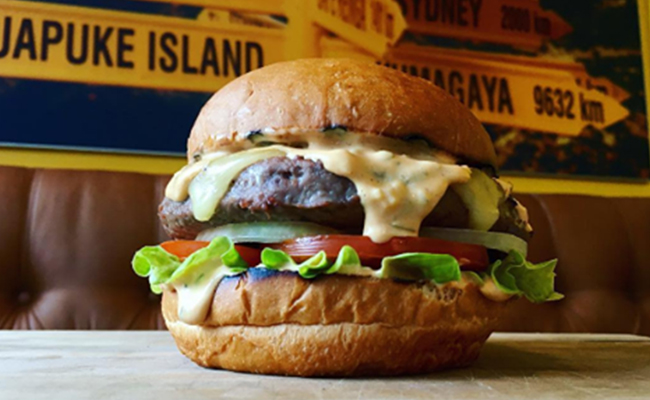 Andy's is home to delicious burgers and great beer. They're open late seven days a week, so if you're after a hearty feed, this is the place to check out. Their special $25 menu includes short rib & jalapeno nuggets and a mouthwatering venison shroom burger.   
Pocha
2A / 48 Courthouse Lane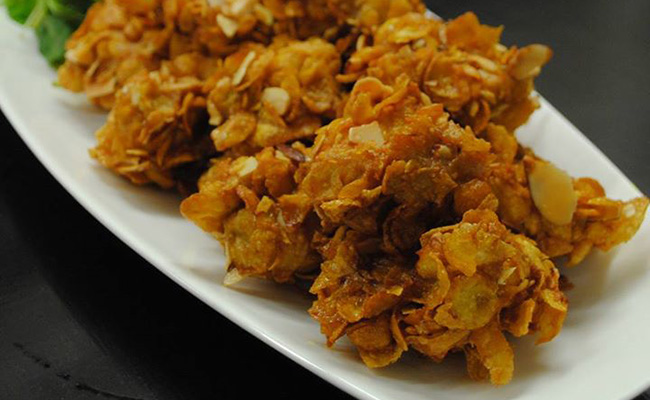 This traditional Korean eatery does late dining incredibly well. From Sunday to Thursday you can enjoy their tasty fare until 2.30am and on Fridays and Saturdays you can take it to 4am. This August, enjoy a 2 course dinner there for only $25.
Lowbrow.
Queen's Rise, 125 Queen Street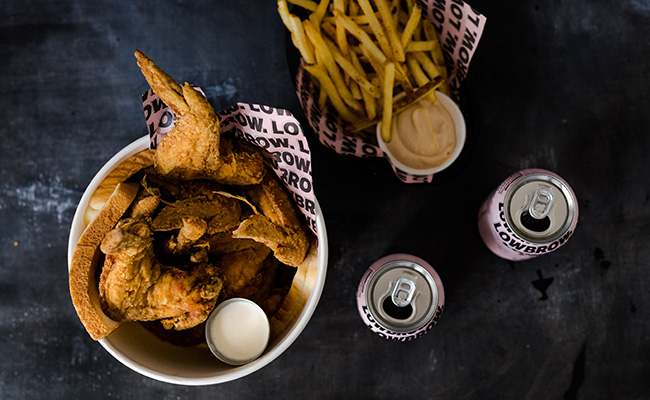 A recent arrival on the city centre dining scene, Lowbrow. is already making waves with its creative take on fast food. The Queen's Rise dining precinct is open until 11pm, making it a perfect after-show destination for foodies. As part of Lowbrow's American Express Restaurant month $25 offering, you can try their finger-licking good fried chicken served with creamy ranch and signature sundae for dessert.
Xuxu Dumpling Bar
Corner Galway and Commerce Streets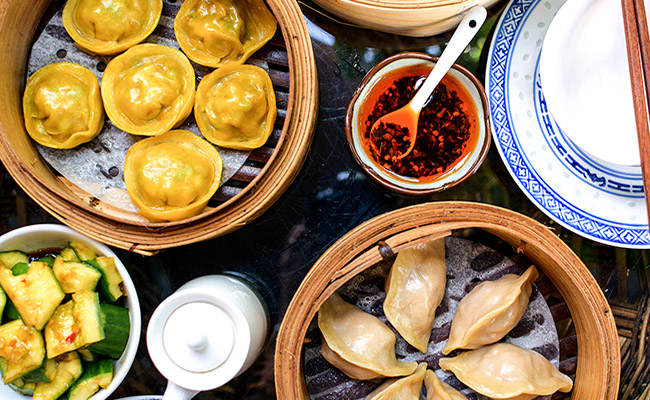 Get your late night dumpling fix at this cosy Britomart establshment. This August, take it to the next level with 2 sets of dumplings (sweet or savoury), a delectable dessert and a special cocktail for $40.
Kura Restaurant
319b Queen Street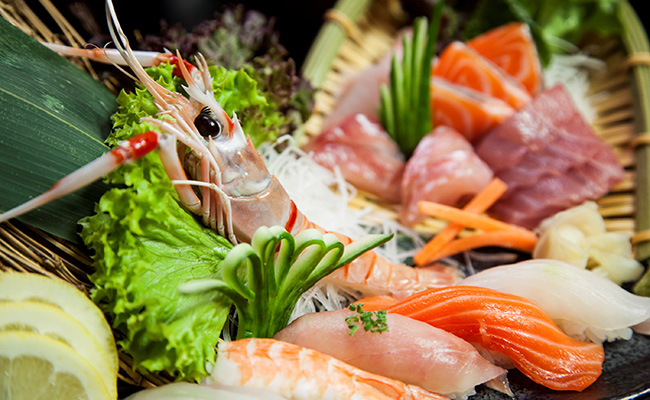 Kura's intimate atmosphere is perfect for a wind down session after a gig or a show. Enjoy a beautiful Japanese feast with their $40 American Express Restaurant Month menu that includes a selection of nigiri sushi, scallop and salmon steak and, to finish, delicious vanilla ice cream with Japanese Plum liquer and kinako roasted soybean powder. 
Hansik
19 Drake Street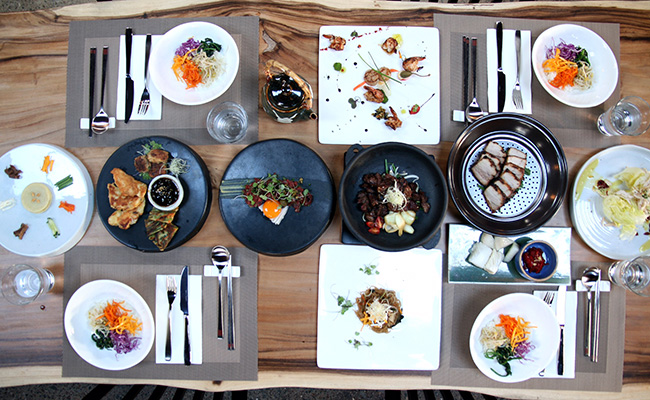 Another Korean spot on our late dining list, Hansik is stay open until 2am every night. Perfect for a satisfying post-drinks feed, their $40 special menu includes a sweet pumpkin soup with seafood, tradiitonal Korean-style meal of scotch fillet served with an array of side dishes and, to complete your meal, homemade apricot pudding. To make the offer even more enticing, a traditional Korean drink is included as part of the offer.
Chawla's Indian Restaurant
21A Wellesley Street West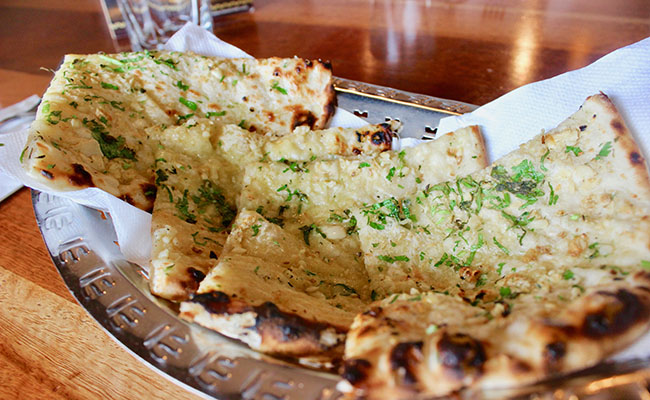 Chawla's is a reliable source of authentic Indian fare. If that's what you're feeling like post-show, then you can't miss their  3 course American Express Restaurant Month menu featuring such much-loved classics as tandoori chicken, onion bhajis, butter chicken and traditional Indian sweets.
Last updated:
01 September 2018