Want to know a secret? A day out in Auckland CBD can be entirely budget friendly, and we are about to show you how. Follow this wallet-friendly itinerary, curated with the budget central city visitor in mind, and you will find yourself doing a whole lot, on not a whole lot.
9am/Breakfast
Breakfast is the most important meal of the day is the motto of many, and Remedy Coffee would tend to agree. Head to Wellesley Street to visit what this tucked away café has to offer. Enjoy a breakfast bagel, with cream cheese, basil and avocado on the menu for only $12. This delightful small space is packed full of board games and other knick-knacks that will have you and your pals wanting to stay way past breakfast time. Coffee with Scrabble on the side, anyone?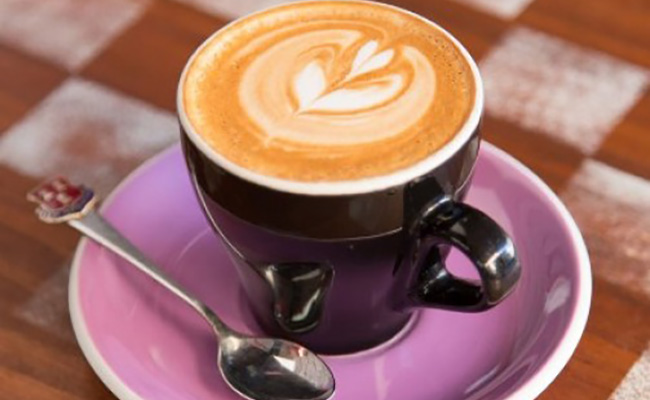 11am/Mid-morning
If you have managed to pry yourself away from the allure of board games, it may be time for you to hit the pavement – literally. Head up and over the Wellesley Street Hill for the lush green plains of Victoria Park, where you can follow the footpath for relaxing one-kilometer loops or throw a ball around on the fields (if not already occupied by a sports team). Once you're done with that, cross Fanshawe Street and head into the Silo Park area, where you will be greeted with a photo opportunity in front of colourful concrete cylinders, otherwise known as the Tank Farm. Meander along North Wharf and breathe in the salted air, all the while admiring the slew of cafes and a panoramic view of Auckland's famed Viaduct area atop Wynyard Crossing.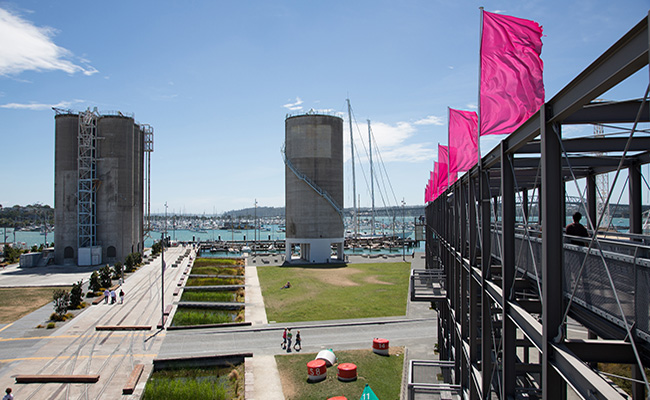 1pm/Lunch
There's nothing better than a burger after a morning of activity. Cross the Viaduct region to Britomart for Better Burger, a cult burger joint that started in the heart of the city. With its burger, fries and soda combos sitting around just $12, and its use of carefully selected local ingredients, it is easy to see why Better Burger has become so popular.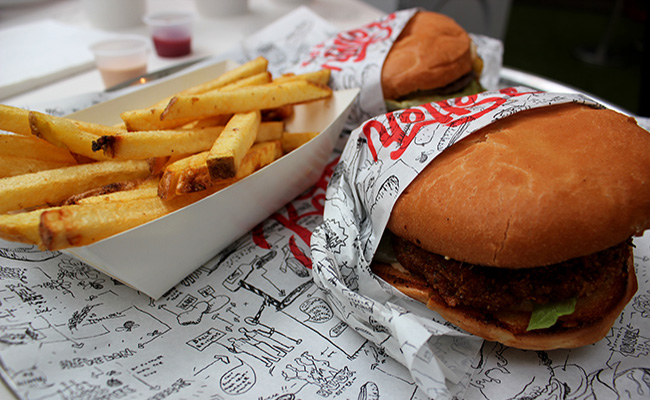 2 – 6pm/Afternoon
Now that you're happily fed, it's time to go shopping. You're in luck because Auckland CBD boasts some of New Zealand's best selection of fashion stores. For the budget conscious visitor, we have our eye on Recycle Boutique and Tatty's, both premium secondhand shops carrying a range of high street and designer labels. If you're thirsty, Queen Street's T2 offers a wide variety of teas and free tastings. Don't miss their latest Chai collection – it's creamy and sweet, perfect to warm up chilly days.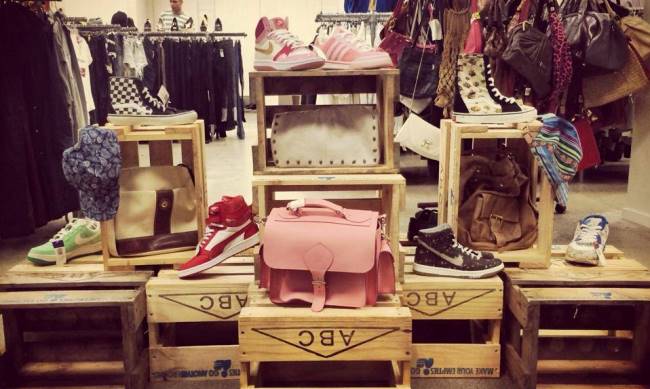 For a cultural injection, head to Auckland Art Gallery where there is always something on, be it a live musical performance or a free visiting exhibition. If you're in need for some fresh air between thrift shopping and art watching, Albert Park is right next door to the Gallery. Relax by its fountain and feed its regular troop of birds – if you dare.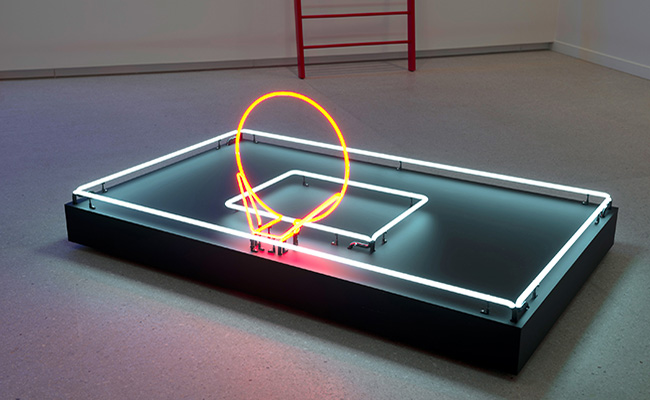 6pm/Dinner
$15 dinners in the CBD? Yes, it can be done, and all at Mexican Café. Set close by the iconic SkyTower, this cheerfully decorated restaurant overlooks the hustle and bustle of Victoria Street and Queen Street, and gives you a free first bowl of corn chips and salsa on the house. Wallet-friendly meals of quesadillas, lasagnas, burritos and enchiladas means there is something for everyone.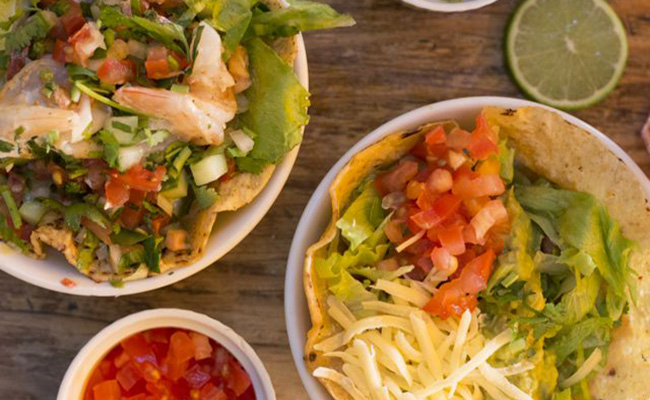 7 - 9pm/Evening
In the summer months, Silo Cinema at Silo Park is a staple favorite of CBD visitors. In the colder months however, grab a hot drink or dessert from OKO Dessert Kitchen in Aotea Square and watch the people swirl by against the grand backdrop of the Town Hall and Aotea Centre. If there's a concert on, you might be lucky to catch music floating across the Square to complement your evening sweet treat.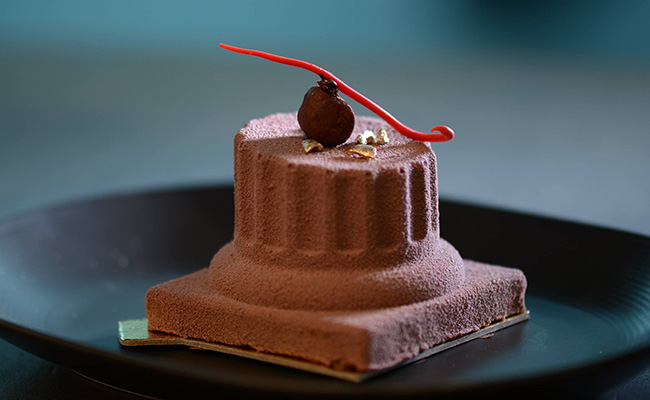 9 - 12pm/Late evening
You've done a fair amount today, but if you're still up for some fun to top off the day, head downtown to Fort Street Union to enjoy drinks, music, conversation and company on their glittery, heated rooftop bar. While you're there, remember to sign up to their Good Times Society to instantly receive rewards. It's a win-win for everyone.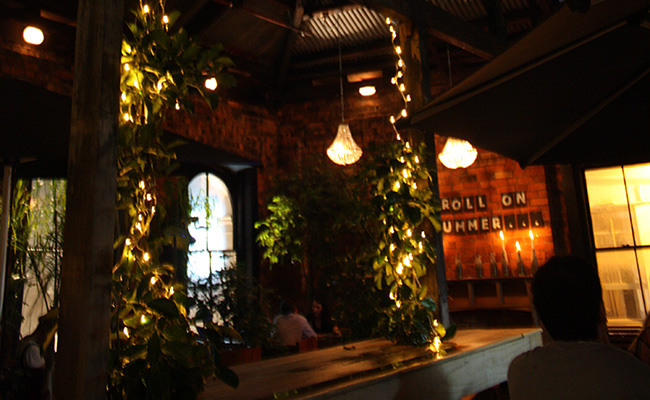 Heart of the city, done on a budget, and done right. Enjoy!
Last updated:
24 June 2019