This colourful spot on Hardinge Street offers quick, delicious and healthy Vietnamese street food perfect for tasty lunches on the go. 
With banh mi rolls, vermicelli noodle salads, rice paper rolls and a variety of moreish pho bowls - this is the place to go for the fresh and vibrant flavours of Vietnam that we all love. 
Here's what we recommend on the menu: 
Banh mi 
Hello Mister serve up a delicious version of these big and satisfying filled rolls, you can pick from: lemongrass chicken, grilled pork, crispy pork, tofu, lemongrass beef and crispy chicken. The bread used is beautifully soft on the inside and crispy on the outside, packed with the tasty filling of your choice, super fresh carrot and cucumber strips, fragrant coriander and a garlic chilli sauce - delicious.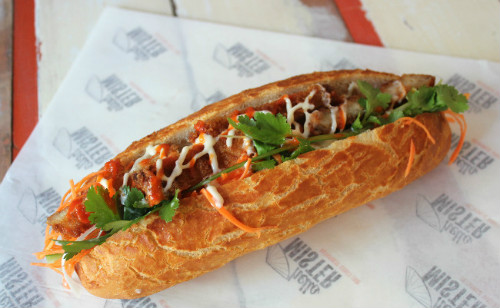 A fresh Banh mi roll with lemongrass chicken. 
Rice Paper Rolls 
Light, fresh and perfect for a lunch where you want something satisfying that won't weigh you down all afternoon - pick from an impressive range of fillings including: grilled chicken, lemon grass chicken, grilled pork, crispy pork, traditional pork, pork and prawns, just prawns, peking duck, tofu, crumbed fish, lemon grass beef and crispy chicken - phew.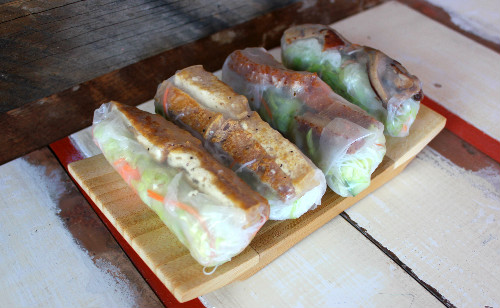 Super fresh and delicious rice paper rolls. 
Pho 
These flavourful, spicy broths are ideal on a cold winter's day - pick from beef, chicken, pork or the vegetarian option and don't forget about the best part - the toppings - these bowls are served with bean sprouts, coriander, onions, spring onions and fresh chilli. If you're new to pho get ready for something life-changing, these authentic Vietnamese broths are dynamite.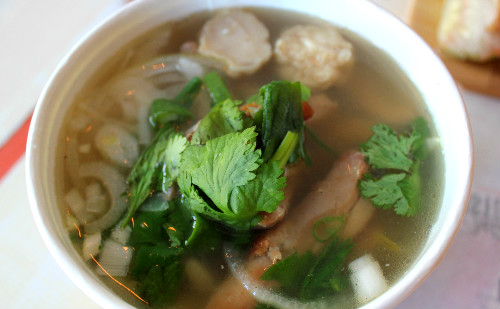 $6 flat parking rate on weekends at the Fanshawe St car park. Find out more.
Come into the city centre on public transport for as little as $2 each way. Find out more. 
Last updated:
08 September 2023