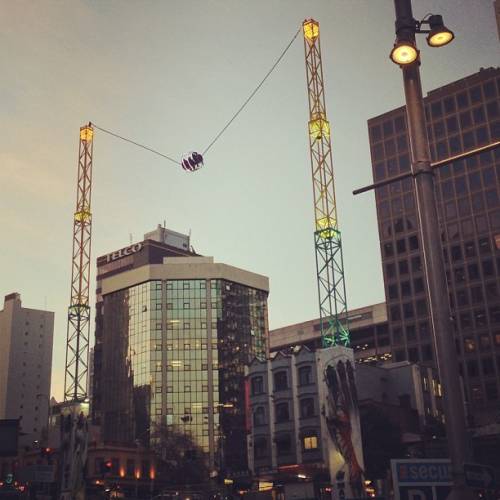 Feel the therapeutic benefits of abandoned shrieking – revel in reckless disregard for the laws of gravity - touch the abstract notion of what it means to be ALIVE - or just have another coffee and vent your frustrations on those around you!

• 200kph in two seconds
• 360 degree summersaults of unpredictable nature
• Handy city centre location with spectacular harbour views
Free weekend parking with Wilson and ParkMate this October. Find out more.

Come into the city centre on public transport for as little as $2 each way. Find out more. Find out more.
Last updated:
17 June 2019