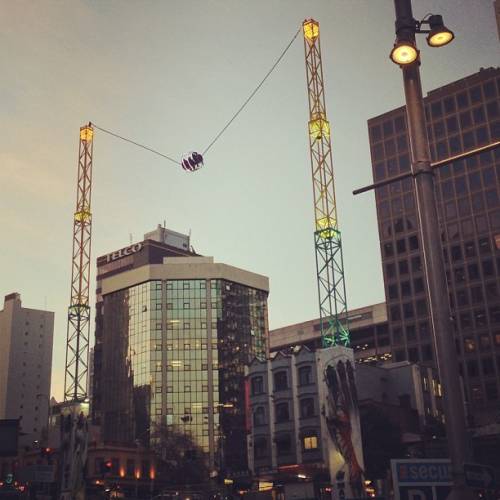 Feel the therapeutic benefits of abandoned shrieking – revel in reckless disregard for the laws of gravity - touch the abstract notion of what it means to be ALIVE - or just have another coffee and vent your frustrations on those around you!

• 200kph in two seconds
• 360 degree summersaults of unpredictable nature
• Handy city centre location with spectacular harbour views
Park at the Federal Car Park on 65-71 Federal on weeknights or weekends for a flat fee of just $5* (*plus one-off $1.10 booking fee). See more here. 
Come into the city centre on public transport for as little as $2 each way. Find out more.
Last updated:
10 November 2020