Sometimes it's nice to treat yourself to a long lunch, so, to help you do just that, we've found the best spots in the city centre to indulge in a long lunch with your family and friends. 
Ortolana | Britomart Pavilions 

A Britomart favourite, Ortolana's beautiful outdoor dining area is the perfect urban oasis for a long lunch. You won't notice how much time has passed as you enjoy the lovely surroundings of the Britomart Pavilions and each dish as it comes out. 
La Zeppa | 33 Drake Street
This Victoria Park venue has one of the best city views, with its enormous deck decorated with colourful lanterns looking right up to the Sky Tower. Park up with a cold brew, order a selection of items from their brilliant sharing menu, and enjoy a relaxing afternoon in the city centre.
Soul Bar & Bistro | Viaduct Harbour
With its gorgeous outdoor patio, hanging baskets, and serene view of The Viaduct, Soul Bar & Bistro has been a long-time favourite of those who love to lunch. Soul Bar & Bistro loves its patrons to spend extended time in their beautiful venue, so sit back, relax and enjoy their outstanding menu for a long lunch like no other.
All images supplied.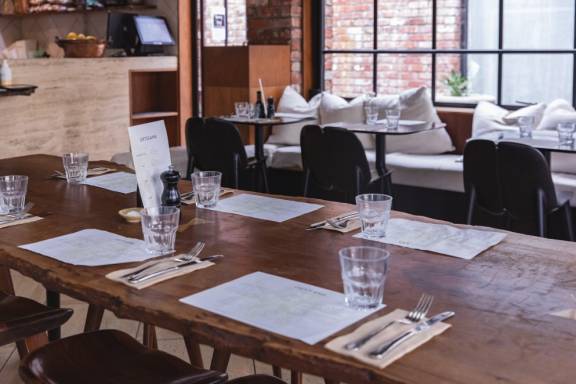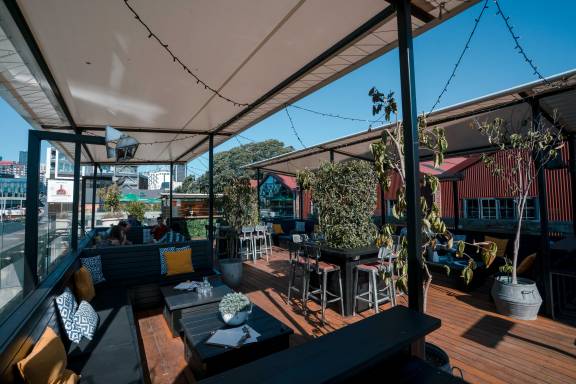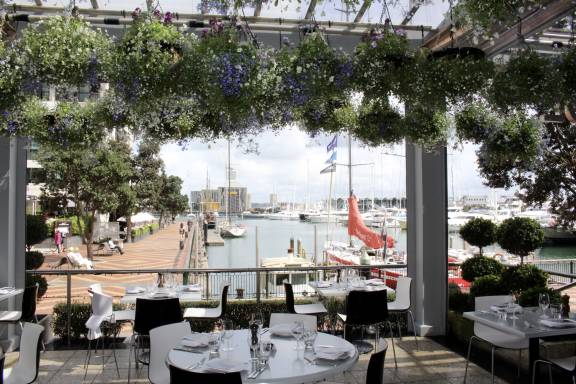 Check out these long lunch delights
White + Wong's | 149 Quay Street, Viaduct Harbour

White + Wong's makes for the perfect long lunch spot with a delicious menu designed for sharing and beautiful views overlooking the Waitemata Harbour. Settle in for an afternoon of great eats and company, and be sure to also check out their epic drinks and cocktail list. 
Bivacco | 115 Customs Street
Perfectly positioned on the water's edge, new kid on the block, Bivacco is made for long lunches. Make a meal out of snacks with their extended antipasti menu, or, if you're feeling like something fresh, indulge in their locally sourced seafood dishes. Oh, there's also wood-fired pizza, handmade pasta, and cocktails - what's not to like! 
Pilkingtons | 41 Shortland Street
This garden-like oasis on Shortland Street makes for the perfect long lunch location for a relaxed vibe. In the midst of Auckland's urban jungle, Pilkingtons is a utopia of calm, elegance and sophistication, offering an outstanding bottomless long lunch. 
All images supplied.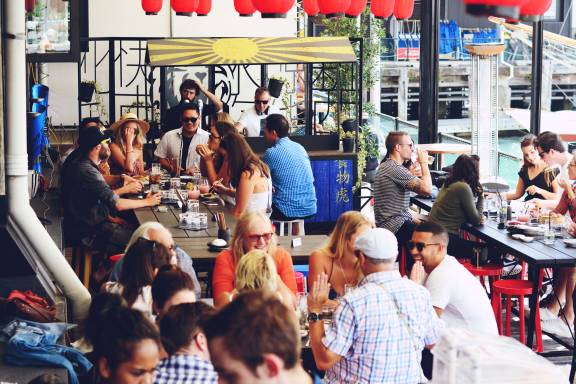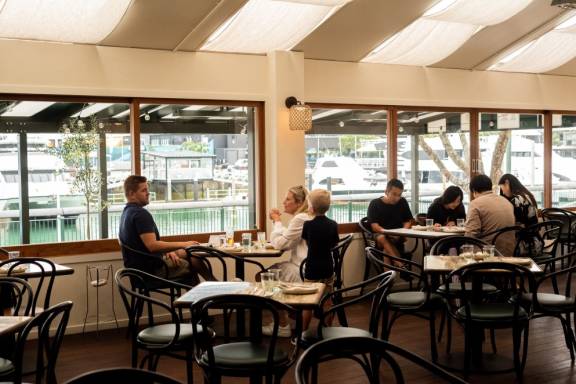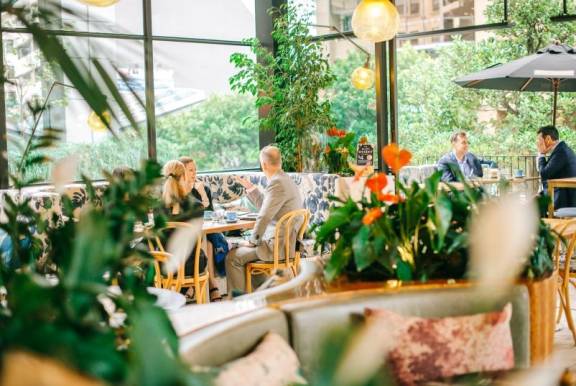 Paname Social | 3 Lorne Street
Set along the bustling Lorne Street, Paname Social awaits as the perfect French bistro and wine bar for a leisurely, long lunch. Indulge in the colorful and vibrant flavors from across Europe, and take your time to savor a mix-and-match of carefully crafted French Tapas alongside a delightful glass of French wine.
Saigon Chill | 32 Lorne Street
Savor a leisurely long lunch at Saigon Chill, where the best of Vietnamese street food meets contemporary flair. Featuring traditional and flavorful dishes, the team at Saigon Chill invites you for a relaxed and satisfying dining experience.
Elliot Stables | 39-41 Elliott Street
As of early July, Elliott Stables has transformed into a bustling, high-end street food and drinking hall, evoking the vibrant scenes of Asia and Europe. Wander in and choose a table in the village common and browse the menus of the many international eateries that exist within this city centre dining hotspot: Jungle 8, Luna Bakehouse, Lowbrow, Sim's Kitchen, Bonz Cajun Kitchen, Bao Baby Bao, De Niro Ristorante, Wedge Juice Bar and many more. 
Image courtesy: Saigon Chill (for the specific image) and other images supplied.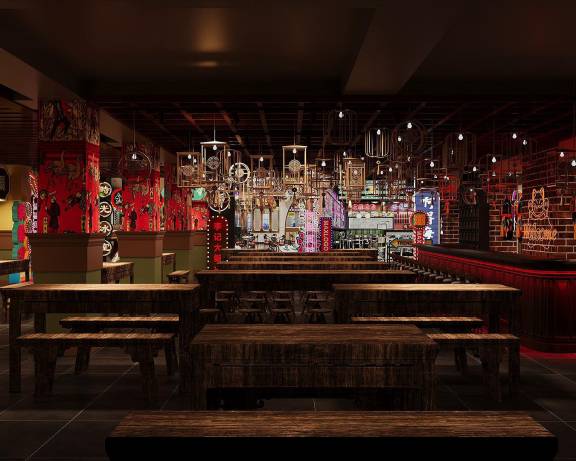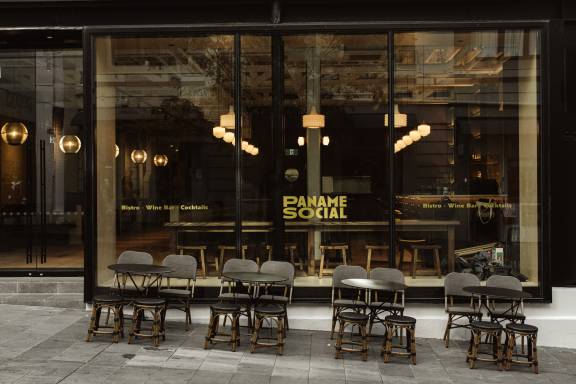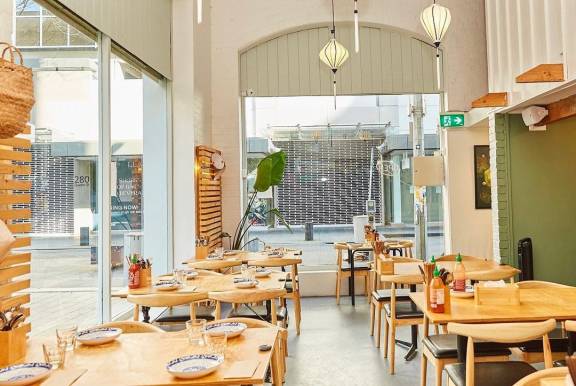 More places for leisurely lunches
Last updated:
28 November 2023