Start and end your night off well and gather your friends and enjoy a few drinks at one of these great bars and restaurants before heading out to one of the amazing shows happening in the heart of Auckland's city.
Tanuki's Cave | 319 Queen St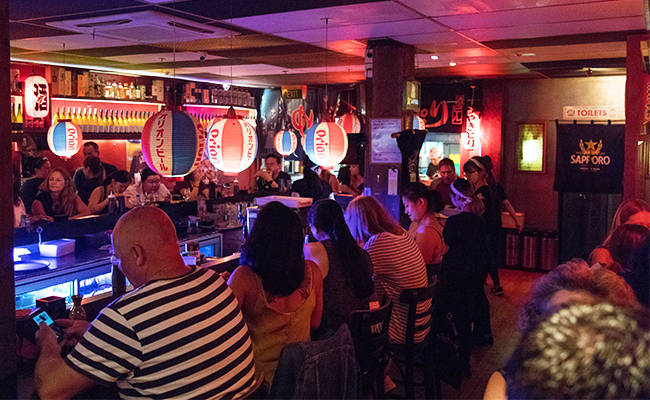 One of Auckland's hidden gems, accessible from both Queen Street or through the carpark of Mayoral drive, just next to the Basement Theatre, Tanuki's offers the city's most authentic Japanese sake bar experience. This dimly lit bar sits guests around the main bar station on high dining chairs creating a communal drinking atmosphere reminiscent of Japan's drinking culture. Conveniently located close to the Aotea centre this bar the perfect way to extend the fun long into the night after a great show or performance in the city..
Huami Bar | 87 Federal Street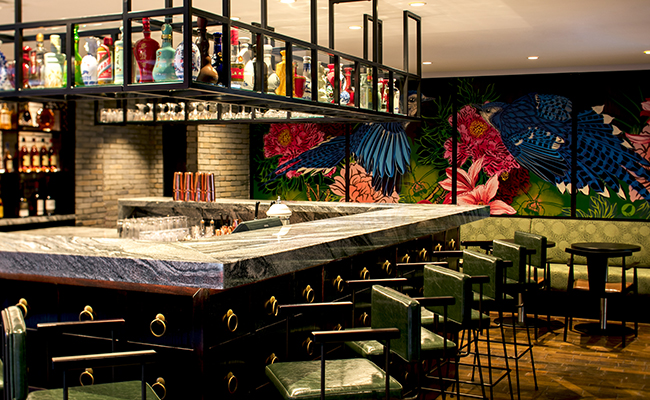 With Federal Street just a hop, skip and jump away from the Aotea Arts Quarter, Huami makes for a great place for a quick pre-show drink. Taking you back to 1920s Shanghai, perch up at the bar, cosy up in a booth out back or take in the view at a table in front, all while enjoying a specialty cocktail or two, with many from the range showcasing traditional Chinese flavours. We particularly love the Shanghai Sour, frothy with white rum, pineapple, maraschino and spiced grenadine. 
Little Culprit | 151 Wyndham Street
Situated on the corner of Queen and Wyndham Streets, directly across the road from big brother Culprit, Little Culprit is an amazing cocktail bar & wine lounge you'll want to try out! The cosy and sophisticated atmosphere is the perfect place to slow down, relax and sip on delicious cocktails, beautiful wine and scrumptious bites before or after going to a show.
My Bar | 12 Durham St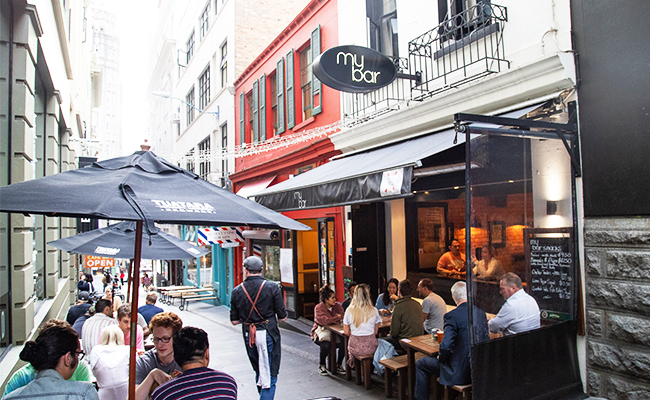 My Bar is an elegant yet casual cocktail bar offering guests an intimate space to socialise and relax. As a space that exists between the action of the main streets and bar areas, My Bar embodies the spirit of classic speakeasy bar.
BOX cafe & bar, Aotea Centre | 50 Mayoral Dr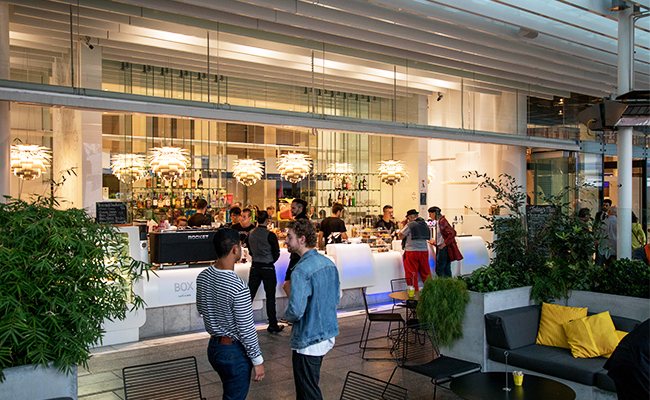 BOX cafe & bar is your go-to pre-concert or show bar; attached to the Aotea centre this bar looks out across Aotea square and is a hot spot for regular concert goers. Grab a cocktail from the bar and sit back and enjoy the pre-show excitement in style.
The Kimchi Project | 20 Lorne St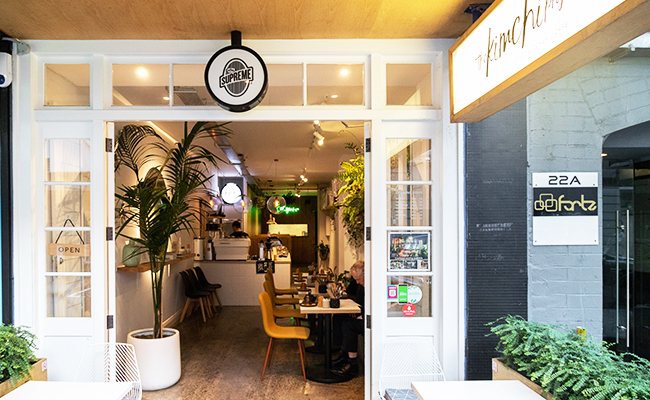 Having one of Lorne streets best outdoor areas, The Kimchi Project is an excellent place to meet friends for a drink before heading down to concert or show. Lined with lush foliage and lit with warm elegant lighting, The Kimchi project offers a little escape from the mundane, an excellent place to get into the spirit of drama and performance before a night in the theatre. 
Elliott Stables | 39-41 Elliott St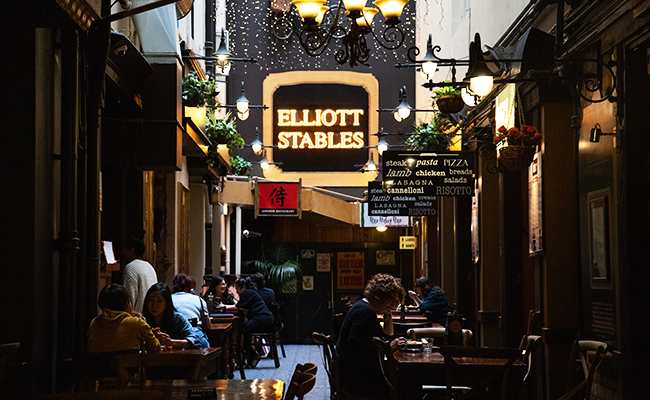 With over ten bars and eateries Elliott stables offers a unique twist on the classic food hall as it's set within a refurbished historic building that transports you back in time once entered. Unlike any other space in Auckland's city centre this sophisticated casual dining hall offers guests amazing Japanese from Samurai sushi, fresh seafood from the Seafood Kitchen and great burgers from BURG'z Burgers, to name just a few. Elliot Stables truly has something for everyone.
Brothers Beer | 90 Wellesley St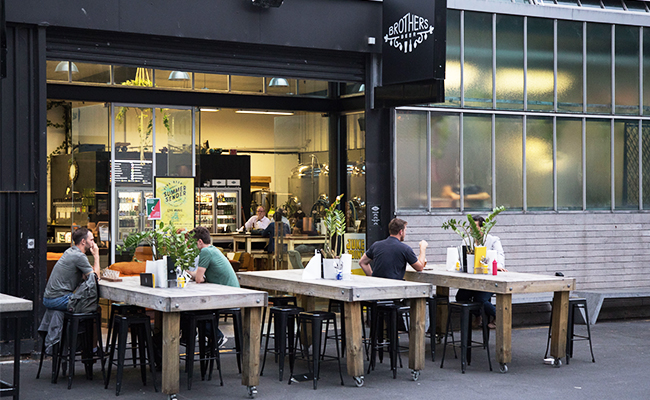 This casual bar and brewery located in the exciting City Works Depot is a great place to meet with friends after work. With an almost endless number of beers on tap and excellent offerings from the kitchen Brothers Beer is an easy pre-concert meeting place. Inviting and happy to talk you through the beer options the staff at Brothers can make you feel comfortable exploring all the new and exciting brews.
The Glass Goose | 78 Federal St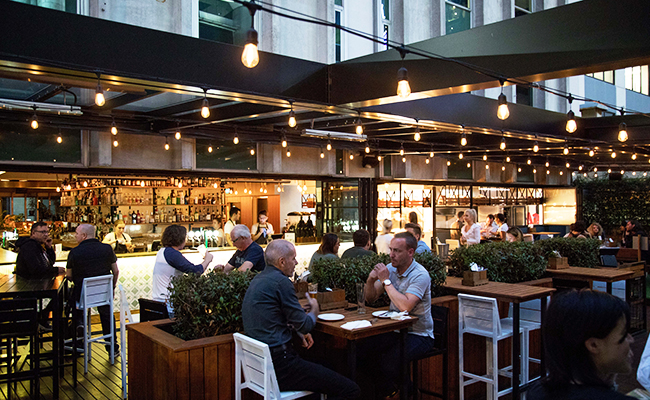 This expansive restaurant and bar offers intimate dining for couples and groups while also having one of Auckland's best rooftop bar areas. Whether you want to have a full course meal or just a casual drink outside in the open air The Glass Goose is a great place for groups of any size. Located on Federal Street, just across from the SKY Tower this bar is in close proximity to some of Auckland's most exciting venues.
Last updated:
23 June 2020