Grabbing yourself a great lunch in a big city, while also being budget-conscious can often be quite a challenge. Striking the sweet balance between quantity, quality and price can seem like an unlikely feat, especially when work is calling you back to your desk. Luckily, Tucked away in laneways and side streets are an array of restaurants and cafés with some of the best cheap eats Auckland has to offer. Confidently jump into the lunchtime rush with our list of the city centres best lunch options under $13.
Daily takeaway pasta, $12 | Amano, 66 - 68, Tyler St, Britomart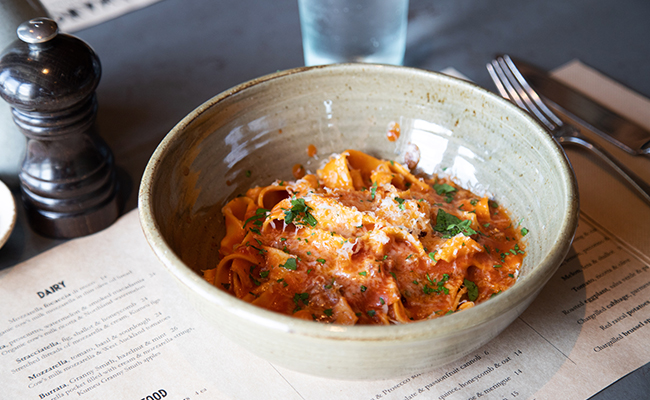 Amano offers one of the most exciting pasta experiences in the city, with an immense focus on quality and consistency, their pasta is handcrafted daily and strives to incorporate local ingredients in every offering. Visit Amano Monday through Friday and you will be sure to encounter a different pasta on each occasion. We're loving their classic tomato pasta which originates from Amatrice and includes guanciale (salt-cured pork jowl) stirred through with fresh chilli and creamy parmesan cheese. 
White Rabbit Bagel, $10 | Best Ugly Bagels, City Works Depot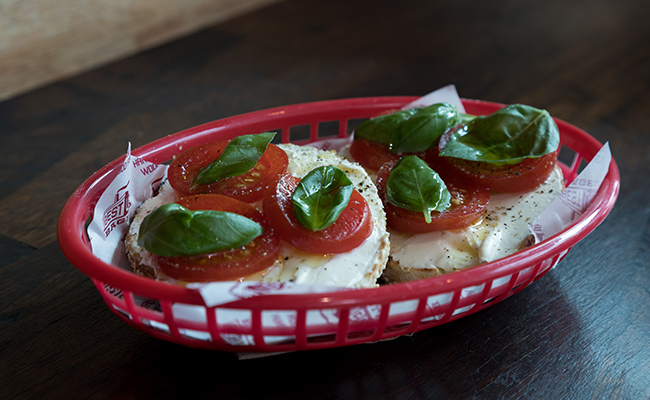 Best Ugly Bagels are the people's hero of lunchtime bites in the city, providing customers with delicious healthy, authentic Montreal style bagels and topping combinations that have proven to be unmatched in quality and convenience. The White Rabbit is a classic savoury bagel which will leave you feeling light and refreshed. Zany Zeus cream cheese is spread across each half, then they're layered with cheese, tomato, basil and a drizzle of lemon fennel olive oil. These bagels are cheap eats Auckland city centre is very proud to shout out about. 
Soup and sourdough, $7 | The Good Life Juice Co,  47 Fort St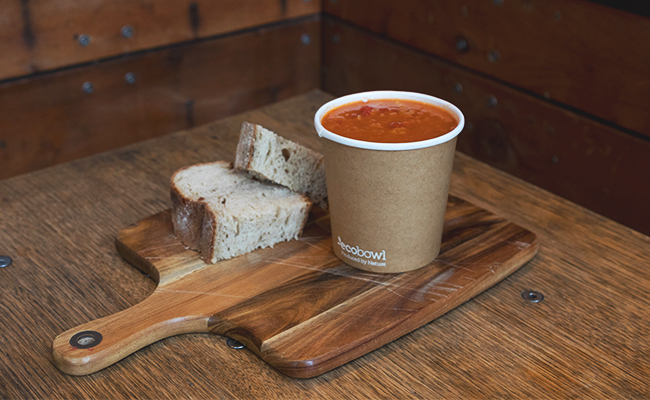 A pottle of hot homemade style soup from The Good Life Juice Co. might be just what you need to get through a chilly day in Auckland central. With a commitment to fresh and sustainably sourced ingredients and products you can be sure that your lunch-time bite is one which promotes the health of the planet. At just $7 this homemade style soup is one of the most affordable cheap eats options in the city centre.
Steak sandwich and fries, $12.99 | Hello, Snickel Lane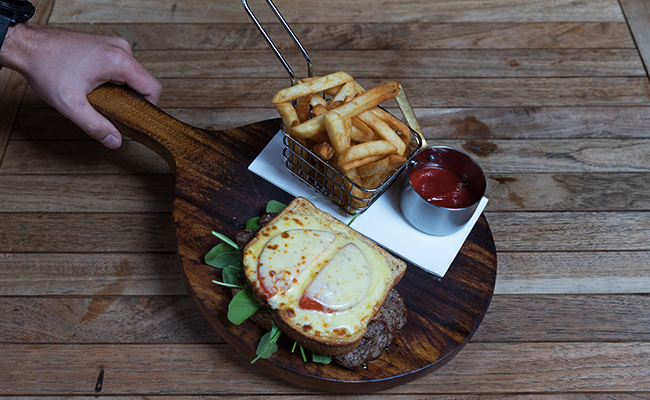 Looking for a hearty sit down meal? Pop down to Snickle Lane next lunchtime and dine in at Hello, the slick European eatery with a modern flair. Hello's steak sandwich is a unique creation in which cheese is grilled over a freshly sliced piece of tomato on the outside of the sandwich until it melts over the crust. This tasty rearrangement of a classic is the perfect meal if you're looking for something full of flavour to get you through the rest of the working day. 
Taipei Gua Bao, $8 | Kai Eatery, 1 Rutland St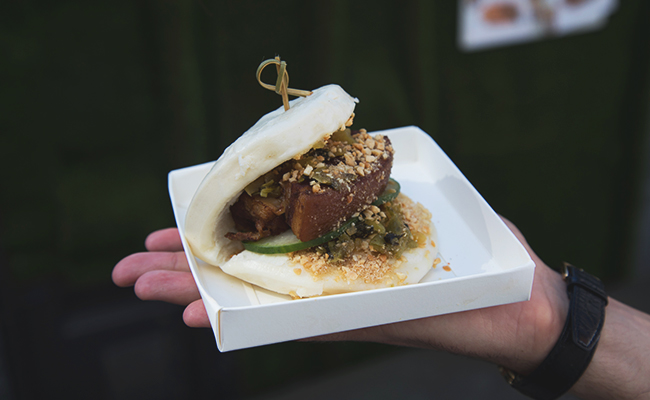 A favorite Taiwanese street snack option, this fluffy, pork filled steamed bun although modest in size is a satisfying lunchtime bite which won't break the bank. Braised pork belly is sprinkled with crushed peanuts and diced pickled vegetables set atop sliced cucumber to create a pleasantly tangy flavor sensation. Conveniently located on the corner of Rutland and Lorne street only a few steps from the Aotea Centre, Kai Eatery is an inexpensive way to experience traditional Taiwaenese street food in Auckland city centre.
Sandwich of the day, $9.50 | The Store (Takeaway), Britomart Pavillions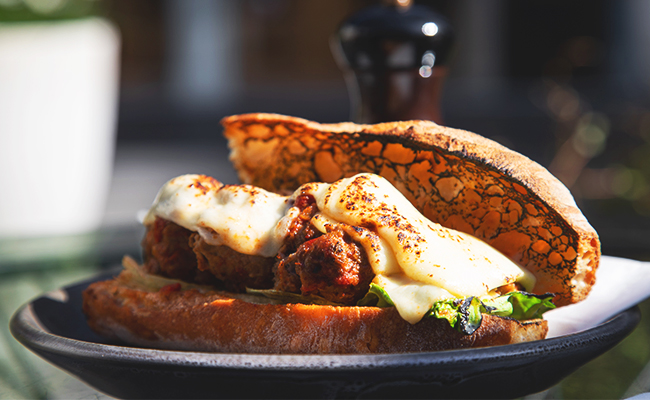 Can't decide what you want for lunch? Stop by Britomart's go-to takeaway gourmet lunch haven The Store and let the friendly team decide for you by grabbing their Sandwich of the Day, which comes with hand cut agria chips or a side salad of your choice. With an ever changing menu reflecting the freshest seasonal produce available you can be sure that the sandwich you get your hands on will be tasty and nutritious. 
The OG, $9.50 | Sumthin Dumpling, 12 O'Connell Street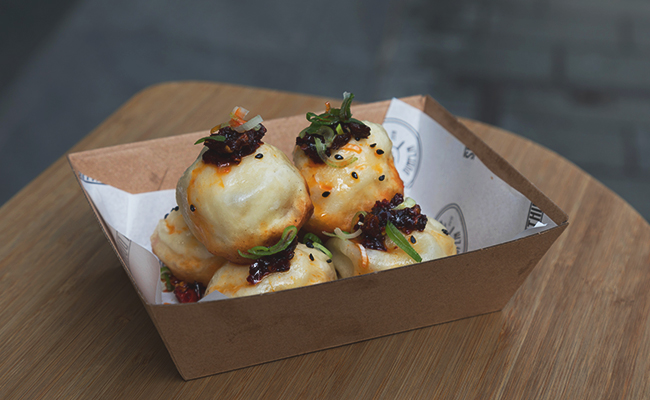 Getting your lunchtime dumpling fix is easy with Sumthin Dumplings classic premium pork and cabbage dumplings from their beautiful O'Connell street storefront. Whether you douse yours in chilli and soy or simply enjoy them plain, these authentic dumplings are the uncontroversial answer to your midday belly rumbling. 
Last updated:
15 January 2020