A new mixed-use high-rise is set to transform Auckland's skyline. The Sky Tower's new stunning neighbour will bring together luxury apartments, a hotel, public spaces, a dining precinct and even a serene rooftop garden with possibly the best views over the city. 
Five leading architectural firms from New Zealand and overseas submitted their designs to the competition run by Australian-based property developers ICD that have already left their mark on Melbourne's skyline.
The winning design was created by Woods Bagot in partnership with local firm Peddle Thorp. It will be a 180 metre tall building featuring over 200 apartments, a 5-star hotel, a rooftop garden and a ground floor Market Place with bars and eateries.
The elegant building will be a stunning companion to the Sky Tower and revitalise the area by offering an inclusive public space.
ICD are planning to complete this project in 2022. Australian firms Cox Architecture and Elenberg Fraser along with London's Zaha Hadid Architects and local practice Warren & Mahoney also participated in the competition.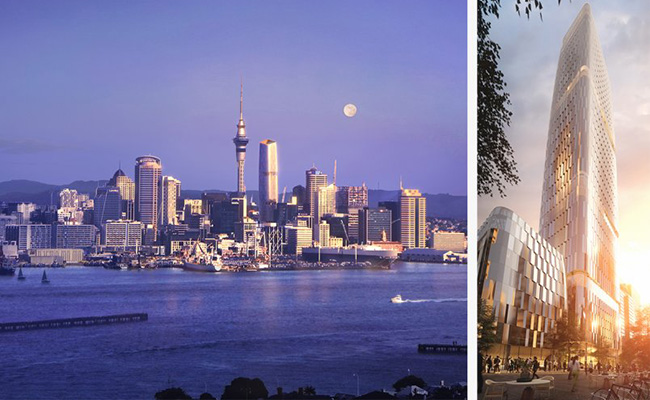 The winning design by Australian architects Woods Bagot
Last updated:
05 June 2019