As autumn is settling in and the temperatures are cooling, it's a great time to enjoy delicious and hearty donburi. This wholesome Japanese dish beautifully combines protein, vegetables and rice making it a perfect weekday lunch option.
We have selected our favourite donburi dishes from across the central city that we think you should try.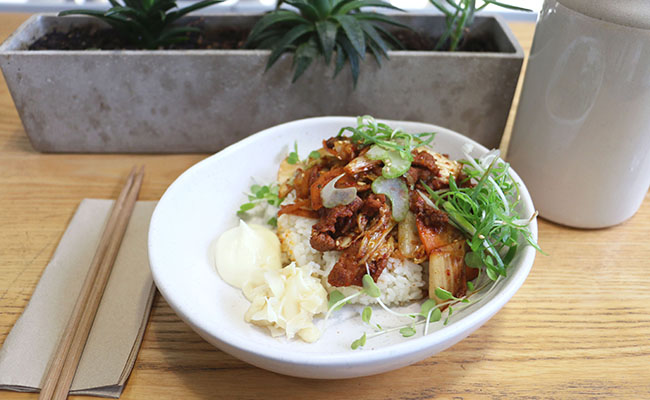 Kimchi Pork Donburi | &Sushi, City Works Depot
Best known for their colourful and unique take on traditional dishes, &Sushi offers a beautiful selection of pieces in the cabinet. Bask in the sun as you enjoy their minimalistic and elegant interior decor, while indulging in a Kimchi Pork Donburi. The juicy pork and tangy kimchi make a paring that will awaken your taste buds. Freshen up your palette by ending on a side of Agedashi Tofu. The crunchy tofu with a silky centre will keep you coming back for seconds.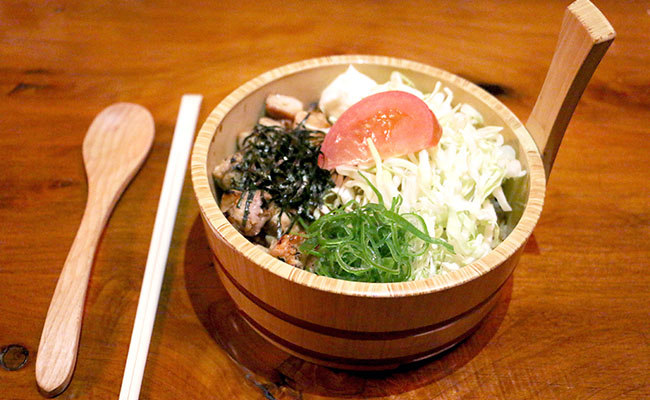 Chicken Donburi | The Yakitori House, 2b/18 Shortland Street
Yakitori House's fun and inviting energy is enough to bring us through the doors. The menu is unique and complete with a collage style collection of photographs, so you know exactly what to expect. The chicken donburi comes with freshly chopped cabbage and seasoned chicken and we recommend ordering a side of soft shell baby crab. The crab adds a crunch to your meal and flavours that will melt in your mouth.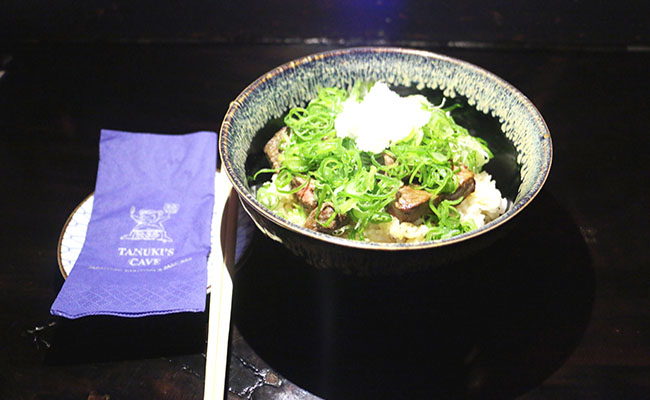 Scotch Fillet Steak Donburi | Tanuki's Cave, 319 Queen St
Drag yourself away from the bustling streets of Queen and immerse yourself in an underground oasis. Tanuki's Cave is ideal for a pre or post show meal as it is located just a few steps away from Auckland's greatest venues such as The Civic, The Basement Theatre and Q Theatre. The Scotch Fillet Steak Donburi is a fusion of tender steak balanced with steaming white rice and topped with spring onions, adding a crisp finish to every bite. Tanuki's also specialise in an assortment of skewers that are not to be missed. Order your donburi with a side of pork belly grilled yakitori skewer to complete your mouth-watering meal.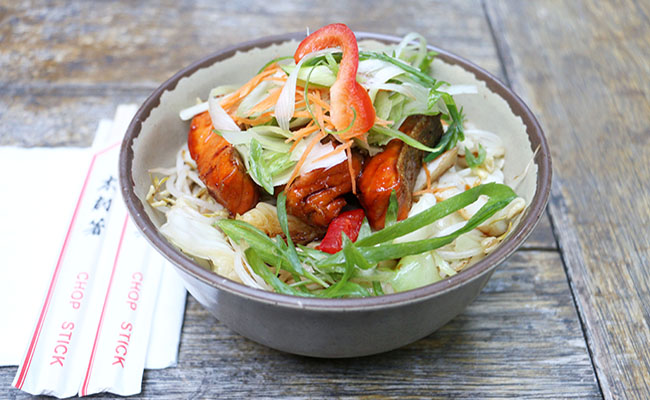 Teriyaki Salmon Donburi | Renkon, 10 Durham St East
Offering generous servings and deliciously seasoned salmon, Durham Street's Renkon always satisfies lunchtime hunger. Perfect for a lunchtime chat and catch-up or warm an evening dinner date. Complete with stir-fried veggies, steamed rice or udon of your choice, Renkon's Teriyaki Salmon is a delicious take on this Japanese dish. Don't forget to add a side of edamame beans.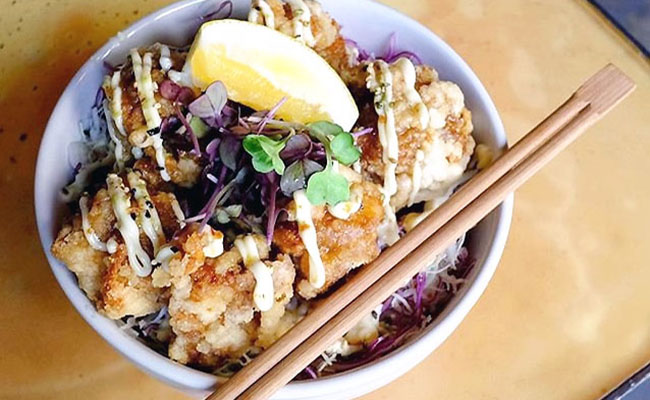 Karaage Chicken Donburi | Fukuko, 43 Tyler St
Named as the "rowdy little brother of Ebisu", Fukuko does not fail to deliver exciting and creative dishes. The Karaage chicken donburi features mixed cabbage slaw, creamy Japanese mayo and perfectly seasoned furikake, creating an exquisite dish that never fails to please. Try Fukuko's sashimi lettuce cups on the side, filled with avocado, jalapeno and lime. The adventurous flavours of the lettuce cups will finish your experience on a high note.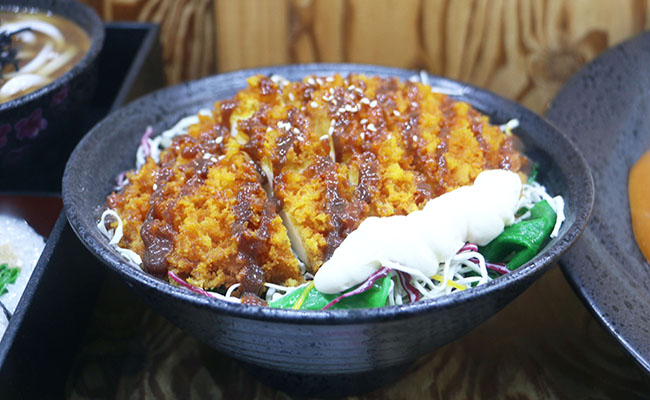 Crispy Chicken Donburi | Bentto | Shop 8/290 Queen St
A great donburi meal begins with glossy rice, fried vegetables and crispy chicken pieces. Bentto offers a delicious and hearty take on the dish, which leaves delicious flavours in your mouth after every bite. Hidden off Queen Street, the restaurant also serves fresh daily made sushi that make the perfect exchange for unwanted loose change. Enjoy the donburi with a side of hot crunchy tempura with tender seafood inside.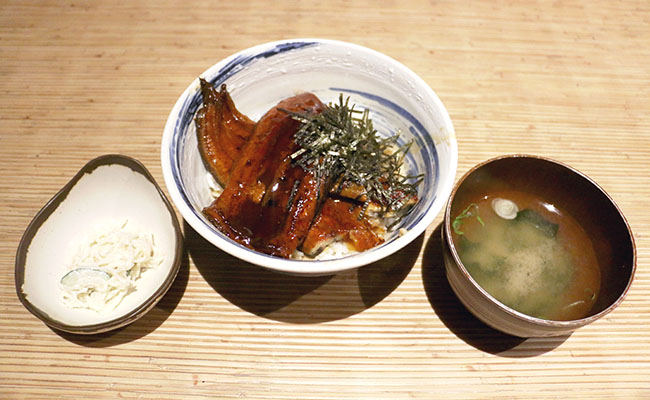 Una Don | Daikoko on Victoria, 25 Victoria St W
If you are feeling like a full flavoured take on Donburi, look no further than Daikoko's Una Don. The eel, grilled to perfection, is topped with mara seaweed and accompanied with a side of miso soup. Order the donburi with a side of creamy croquettes, rich in flavour to complete a meal full of variety.
Last updated:
26 June 2019