Auckland's love affair with Japanese culture is one that is everlasting, with cuisine taking top priority. Explore the great variety of sushi on offer from quick lunchtime bites to long enjoyable dining experiences with our round up of the city's best sushi. 
Variety of sushi, from $2 | &Sushi, City Works Depot, 90 Wellesley St W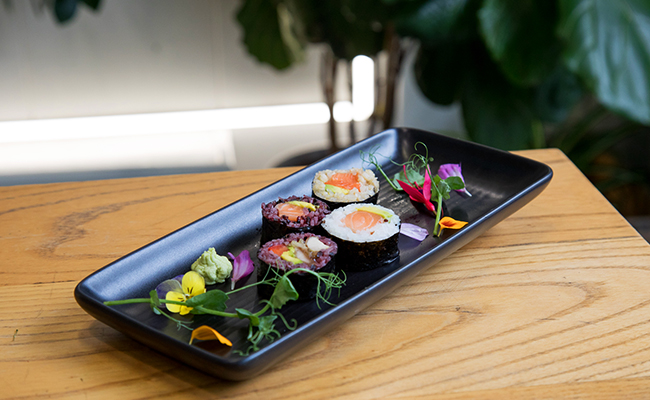 Head down to &Sushi, located amongst the bustling scene of City Works Depot and try a few options from their great range of cabinet and made-to-order menu. &Sushi offers everyone's favorite classic combinations of teriyaki chicken, king salmon and vegetables amongst a number of speciality dishes. Meticulous in their presentation &Sushi boasts some of the most beautifully arranged Japanese dishes in the city.
Ramen Roll, $24 | Ebisu, 1 6-118 Quay St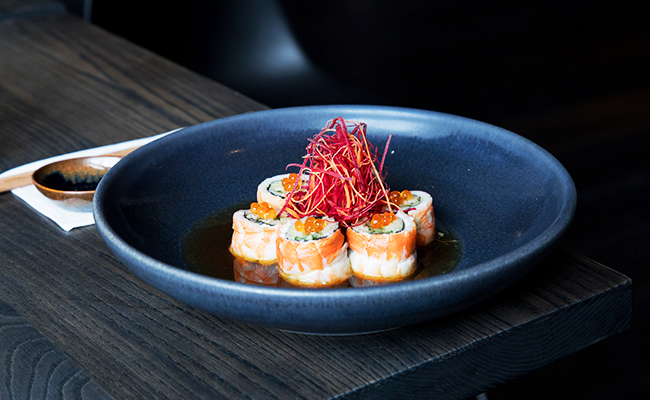 Settle into a relaxed lunch at Ebisu, Britomart's long standing Japanese inspired restaurant and experience their delicate Ramen Roll dish: 6 pieces of lovingly rolled rice, wrapped in ginger infused tiger prawn, sesame soy paper and cucumber topped with a chuka-fu dressing and a touch of wasabi.
Tiger Roll Sushi, $16 | Tanuki's, 319 Queen St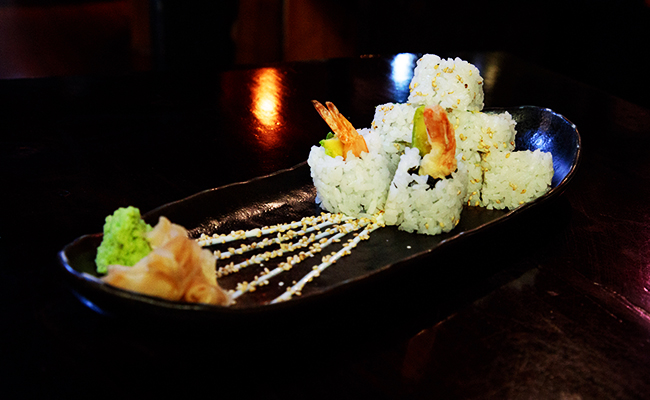 Tanuki's Izakaya dining style encourages guests to order an array of dishes to be enjoyed amongst the entire group. Located on the high end of Queen street, the casual dining procedure at Tanuki's can be a great ice breaker for new friends or an entertaining experience for family. Try the Tiger Roll Sushi: Tiger Prawn tempura, with creamy avocado, Japanese mayonnaise and toasted sesame seeds.
Variety of sushi, from $2.00 | Sushi Pac, 43 High St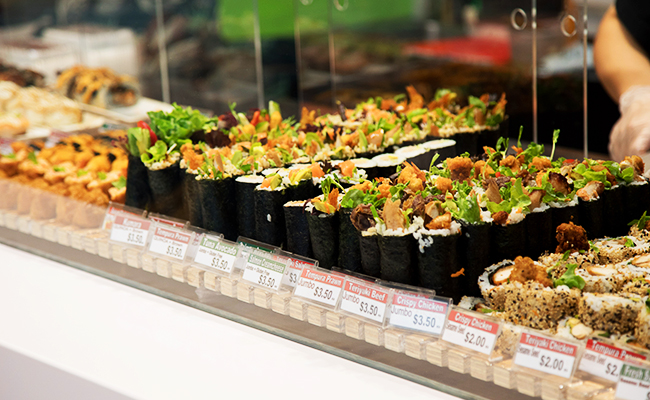 Sushi Pac is High Street's buy and dash go-to sushi spot. With a huge range of sushi on offer returning on your lunch break multiple times throughout the week can be a new experience each time.
Spicy Tuna roll, $18 | Azabu, Auckland Fish Market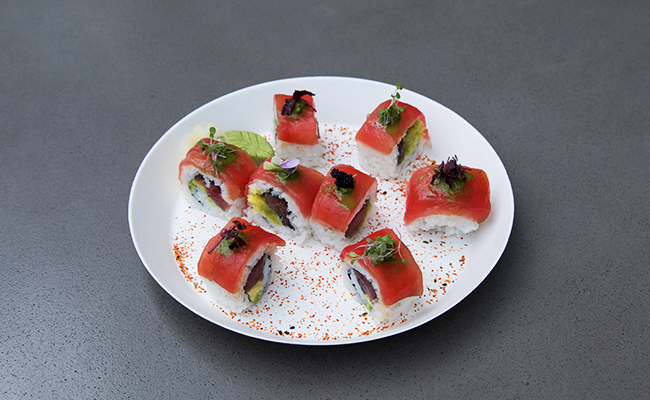 Stop by Auckland Fish Market on your way through Wynyard Quarter and enjoy a quick bite from Azabu. With access to the freshest produce the city has to offer Azabu is a sushi experience not to be overlooked. Their spicy tuna roll with aji verde dressing and coriander is a must try. 
Soft Shell Crab roll, $18 | MASU by Nick Watt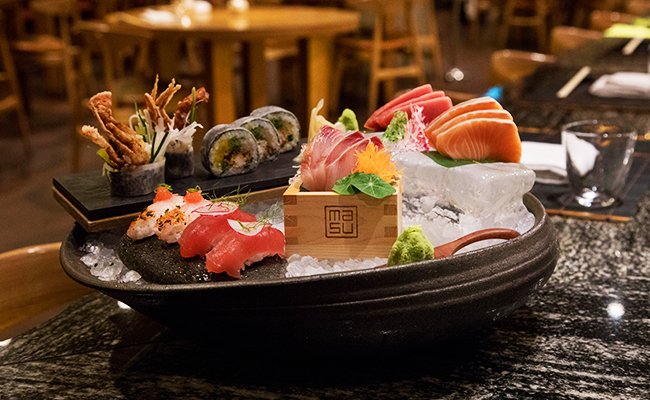 Set within the Federal Street dining precinct MASU is an exciting Japanese Roboata style casual fine dining restaurant. Offering endless combinations of sushi and raw fish MASU is an experience best enjoyed over an extended period. Try out their Soft Shell Crab Roll yuzu koshu mayo to start, then dive into some of their raw fish options.
Teriyaki Tofu Donburi, $6 | DonDon, 10 Wellesley St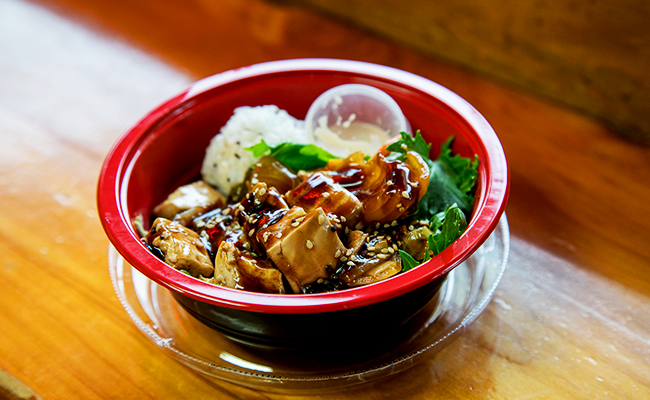 Vegetarian sushi might just be the most cost effective and healthy lunch time meal in city. Don Doni on the corner of Wellesley and Lorne street offer a variety of $6 vegetarian donburi bowls which will leave you feeling light and energised through to the end of the work day. Teriyaki tofu the DonDon's most popular vegetarian option.
Last updated:
27 June 2019