Oyster lovers, rejoice! Bluff oyster season has begun!
We have selected the finest city centre eateries that are celebrating the return of Bluffies in style.
Enjoy exquisite long lunches, oyster specials, and, most importantly, some of the best oysters in the world served any way you like.
$1 Bluff Oysters | Grand Millennium 
From April 2-30, every Thursday and Friday 2-6pm
Relax in Grand Millennium's Atrium or Courtyard and indulge in Bluff oysters. Enjoy $1 oysters with the purchase of a glass of Graham Norton's sparkling Italian Prosecco ($12)! 
Oysters & Music | The Culpeper
28 March, from 12pm
From 12pm on March 28, head to the Culpeper for their Oysters & Music Festival. With live DJs setting the scene, shucking competitions, and 200 dozen free oysters (get in quick to snag your share of free oysters)!

Celebration of Shellfish - Celebrate Oyster Month Cooking Class | Auckland Seafood School
13 March, 6pm
Join the Auckland Seafood School with Chef Jamie and learn his 'tips and tricks' on three delicious oyster recipes. In this class you'll learn the skill of shucking and preparing these truffles of the sea. You'll be treated to a complementary beverage on arrival before settling in to your cooking class where you will make a stunning shallot and pepper mignonette, kilpatrick oysters and three cheese oyster gratin.
Ostro Lunch Special | Ostro
3-15 March, 12-5:30pm
For only two weeks at the beginning of March, Ostro will be serving up oysters by the dozen for just $29.95.
Terms and conditions apply – Bookings essential. Limit one dozen per person, dependent upon availability. Oysters served natural only.
Shuckin' Epic | The Deck at Ostro

Two for a fiver with every drink purchased.
Terms and conditions apply – Available Wednesday to Friday, 5pm – 7pm. Dependent upon availability. Oysters served natural only.
All You Can Eat Bluff Oyster Long Lunch | Harbourside Ocean Bar Grill
6 March, 12pm - 3pm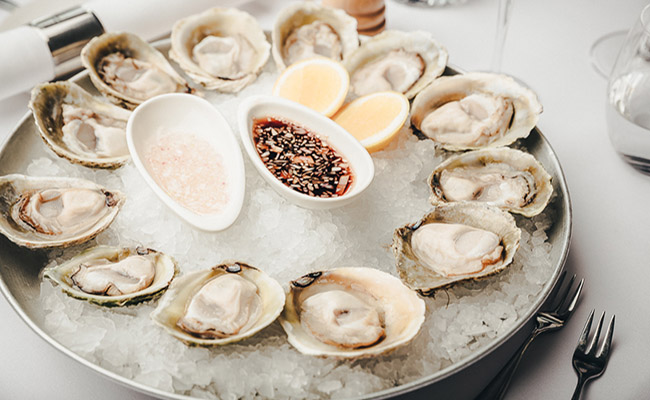 The annual event celebrating the beginning of Bluff oyster season returns this March with an all you can eat long lunch you simply can't miss. Be greeted by a flute of Mumm Grand Cordon on arrival and dive into the exclusive menu featuring all you can eat freshly shucked Bluffies served natural and battered plus enjoy the famous Harbourside seafood platter including Big Glory Bay Salmon and much more! 
The Big Bluff | Euro
Throughout March, 12-3pm
Three-Course Bluff Oyster Lunch 
  
This year, Euro brings you The Big Bluff, a three-course lunch menu dedicated to this highly sought delicacy. 
Starting from $35 per person, every day for the month of March from 12 - 3pm, you'll have the pick of the lot. From half a dozen Bluff oysters, to an oyster cappuccino, to your choice of main featuring Bluff oysters and everything in between.
Bookings essential
 
Bluffies I'm Happy Hour | Oyster & Chop
From March 6, 3-6pm daily
To celebrate the Bluff oyster season, Oyster & Chop's Bluffies I'm Happy hour will see you indulging in Bluff Oysters Monday to Friday from 3-6pm for only $3*
*Minimum order - 6pcs.
 
Bluffies & Beer | Dr Rudi's Rooftop Brewing Co.
Beginning first week of March
Freshly shucked Bluff oysters and a pint of Dr Rudi's APA, what could be better? Head to Dr Rudi's for oysters with a view - $25 for 1/2 dozen or $45 for 1 dozen, both prices including a pint of Dr Rudi's APA.
 
SEVEN Lunch Special
3-15 March, 12-5:30pm
For just the first two weeks of the Bluff season, SEVEN will be serving a lunch special of $29.95 per dozen oysters!
Terms and conditions apply – Available 3rd – 15th March. Bookings essential. Limit one dozen per person, dependent upon availability. Oysters served natural only.
 
$25 Oysters and Moët & Chandon Champagne at The Sugar Club
Available from early January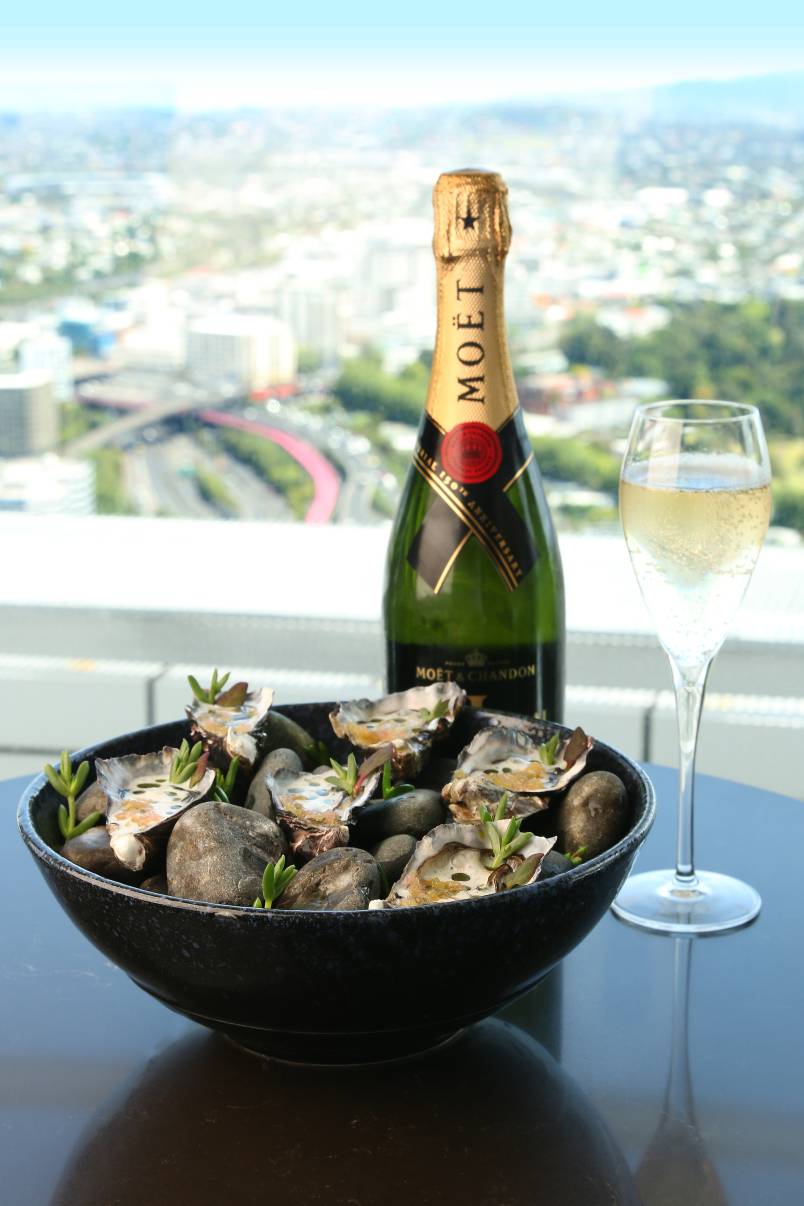 11.30am-2pm Thurs-Sun and 5pm-9pm daily
Half a dozen oysters, Champagne and harbour views for $25… could it get any better?
The Sugar Club's plump, deep cupped New Zealand pacific oysters are shucked on the spot as you order them, saving the precious oysters juices and accompanied by accompanied by red wine vinegar and shallots on the side.Served with a crisp cold glass of Moët & Chandon Brut NV Champagne.
 
The Great AFM Shuck Off | Auckland Fish Market
8 March, 11am - 6pm
Oysters proudly supplied by Moana New Zealand. 

The Auckland Fish Market is on the hunt for the Shuckin' champ of 2020.

Make the pilgrimage to AFM on Sunday 8th March as they search for the slickest and quickest shucker of 2020.

Thanks to Moana New Zealand, discover live interactive demonstrations in the courtyard from 12pm. Seafood School head chef, Paulie Hooton will be teaching you the tricks of the trade for perfect shucks, every time.

Have you got what it takes to go up against the AFM chefs?
During the live demonstrations, Chef Paulie will be on the lookout for two contestants to go head-to-head against the AFM Chefs in the Great AFM Shuck-Off at 2pm.

It's a battle of ego and skill, with 3 rounds of shuckin' action.

Two heats, one final, and 50 dozen (600!) oysters for you to slurp up throughout the day.

There will be kids entertainment from 11am - 2pm and live music to follow from 3pm - 6pm
Last updated:
30 April 2020