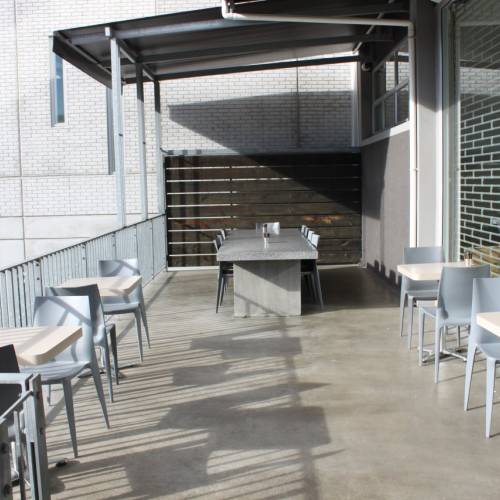 Caffetteria Allpress offers expert blends and is the perfect fusion of people, community, creativity and coffee.
Nestled on Drake Street, just a stone's throw away from Victoria Park where Michael Allpress first opened the Allpress Coffee Carts in 1986, this Allpress roastery and cafe embraces its history and is the perfect spot to pop in and enjoy a brew or two. 
Caffetteria Allpress customers can enjoy Rangitoto blend espresso or single origin filter brew. Freshly roasted blends and single origin coffees are sent down through ceiling to counter hoppers from the roastery upstairs and are available to purchase for brewing at home.
$6 flat parking rate on weekends at the Fanshawe St car park. Find out more.
Come into the city centre on public transport for as little as $2 each way. Find out more. 
Last updated:
24 June 2019