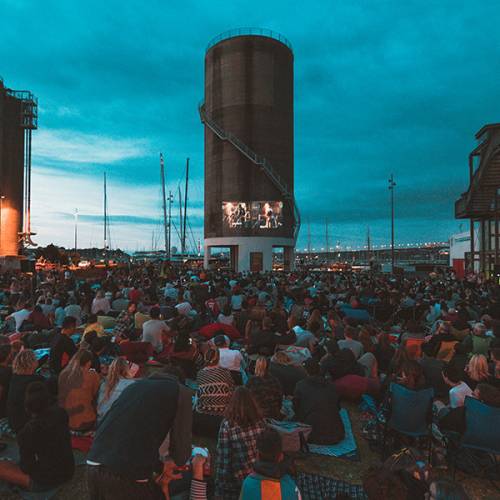 Weekends start on Friday at 5PM with Silo Bar, an abundance of food-trucks, and Silo Cinema! The sun is setting earlier so there will be screening of films a bit earlier too with a start time of 8.30PM.
The Silo Cinema movies for March feature blockbusters (Mission: Impossible - Fall Out, Ocean's 8, First Man), a popular indie film (Lady Bird) and another People's Choice (public vote between Wonder Woman, Terminator 2, Dumb & Dumber or Mean Girls).
Mission: Impossible - Fallout - Friday 01 March
In its sixth installment, Mission: Impossible - Fallout features Tom Cruise playing spy and mystery man Ethan Hunt. 
Oceans 8 - Friday 08 March
Oceans 8, the third movie in the Oceans franchise. Featuring an all female cast (Sandra Bullock, Cate Blanchett, Anne Hathaway, Helena Bonham Carter, and Rihanna), the film follows Debbie, the estranged sister of Danny Ocean, who gathers a crew of seven thieves to pull off the heist of the century at New York's annual met-gala.
Lady Bird - Friday 15 March
The film follows main character Christine "Lady Bird" McPherson (played by Saoirse Ronan) and the fights against her stubborn, fearless and stubborn Mother. Lady Bird is a touching story that circulates around the intricacies of love, family, and finding yourself! 
First Man - Friday 22 March
Oscar winning director Damien Chazelle and Ryan Gosling team up for First Man, a biopic centred around American astronaut Neil Armstrong.
Silo Cinema: People's Choice  - Friday 29 March
Mean Girls is on.
Save the dates! 
Free parking for your first hour at Jellicoe Street car park. See more here. 

Come into the city centre on public transport for as little as $2 each way. Find out more. 
Last updated:
11 June 2019