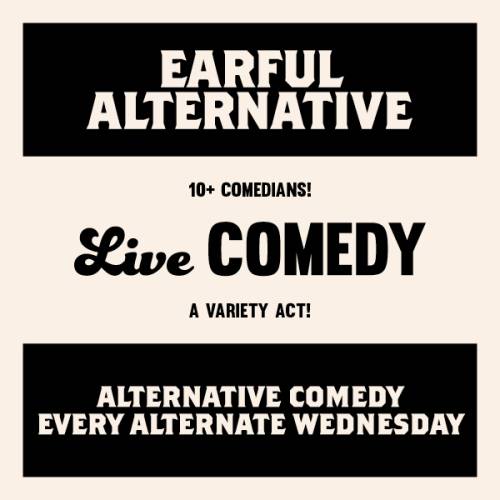 Earful Alternative is a twice-monthly showcase of New Zealand's best alternative stand-up comedy held at Tom Tom Bar & Eatery.
Each show features a new host, fresh lineup, and a radical variety act. It's always a little bit different. 
Earful Alternative is brought to you by Mouthful Productions.
Mouthful produces an assortment of stand-up comedy and variety shows across Auckland.
They debut fresh talent and existing professionals, doing anything to make the vibe just right. 
Last updated:
12 June 2019