Welcome in the Year of the Rat and get amongst the numerous events and celebrations that are taking place in the city centre.
Experience traditional music and theatre, enjoy delicious culinary delights and learn more about the rich culture and traditions of China.
Vector Lights for Auckland Lantern Festival
13 to 16 February, Auckland Harbour Bridge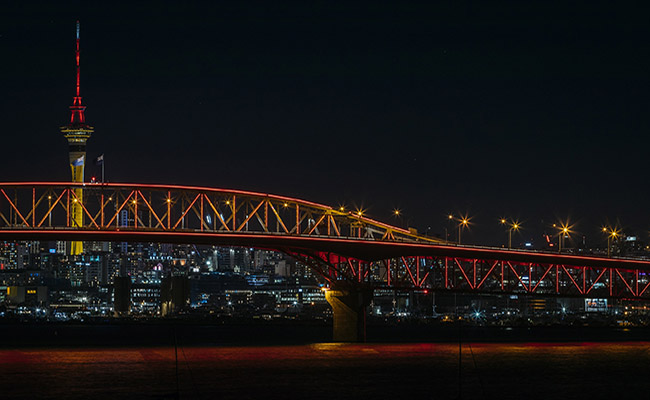 Vector Lights on Auckland Harbour Bridge will be lighting up in partnership with the Auckland Lantern Festival to welcome in the Year of the Rat. The spectacular light show starts at 8.30pm, then every half hour until midnight.
Chinese New Year Celebrations at SkyCity
24 - 26 January, SkyCity
SkyCity comes alive this Chinese New Year, celebrating the year of The Rat with exciting live entertainment, market stalls and more. Enjoy a showcase of traditional and contemporary Chinese entertainment including dragon dancers, calligraphy demonstrations, Chinese musicians and the famous dancing pandas, or savour the delicious Asian-inspired delights at the Night Markets.
Chinese New Year Banquet Dinner at Grand Harbour
Available on 24 - 25 January
Welcome the Year of the Rat at Grand Harbour. Plan a cosy dinner and bring along a group of family and friends to indulge in a delicious selection of your favourite Chinese dishes with a set banquet shared menu that's sure to impress. Your choice between: Salmon sashimi, braised pork tongue slices, scallops, fresh lobster, free range chicken, Chinese dumplings, Chinese New Year dessert and fresh fruit platter.
Chinese New Year at Auckland Central City Library
There is plenty happening for Chinese New Year at Auckland Central City Library, from Chinese knotting, Chinese dough doll making and Chinese traditional papercutting workshops, live calligraphy demonstrations  and a billingual storytime morning event to celebrate Lunar New Year with activities, songs and stories in Mandarin and English.
Chinese New Year at Chancery Square
From Saturday 25 January to Saturday 01 February
A fantastic lucky red envelope promotion will take place at Chancery Square to celebrate Chinese New Year, with $2020 worth of Chancery Square retail vouchers inside the envelopes set to be given out. They will be handed out at random to people in the area by Chancery Square ambassadors from Saturday January 25 to Saturday February 1 for a couple of hours each day, with the vouchers valid until March 31. Decorations will also adorn the square Chancery Square during this period.
Chinese New Year at Auckland Fish Market
From January 24th
A lantern installation will be hung in the courtyard from January 24 and all the restaurants will have Chinese inspired dishes for the month of February. Keep an eye open for a lucky money giveaway throughout the month for those that dine in the popular seafood precinct and share their images with them.
The Best Chinese eateries in the city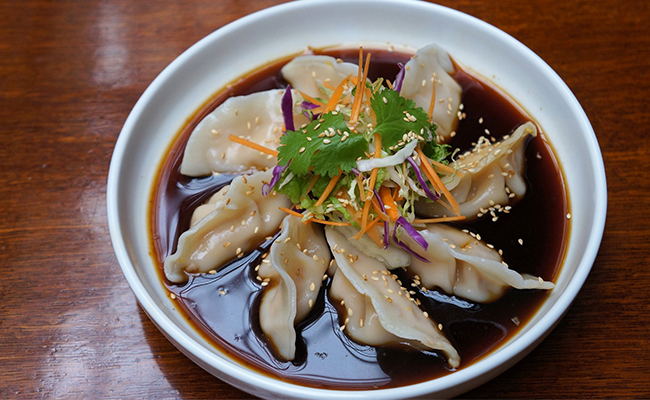 Make sure you check out our recommendations for the eateries to head to for the very best Chinese and Asain fusion cuisine in the city centre. 
Chinese New Year at Britomart
Red Envelopes will be handed out by Britomart retailers during the Chinese New Year period.
Chinese New Year at Ellen Melville
 

Come along, even if you aren't a rat, and enjoy some Chinese tea in Chinese traditional style and Chinese snacks. 
Last updated:
29 January 2020