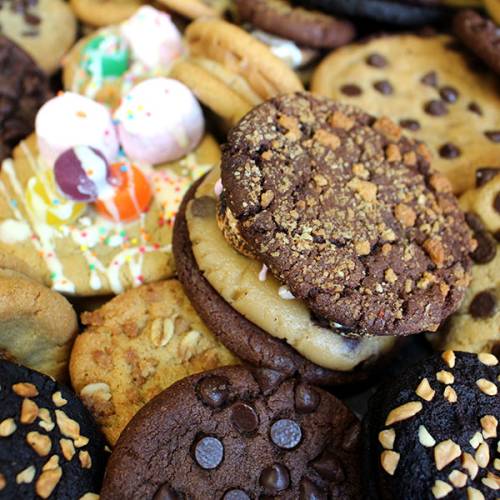 This is now closed.
Created by Jenna Chamberlain and Wesley Cannary in 2017, Kookie Haus has opened a new store in the heart of the city.
After living in Australia for 10 years and working alongside some of Australia's best chefs, the pull to move back home and start their own business was strong and cookie dough sandwiches were a throwback to childhood nostalgia.
Specialising in cookie dough, with cookie dough sandwiches being their signature items, there are even options for kookies that are vegan, diabetic-friendly, keto, high protein, gluten free and even sugar free.
Other products include kookie dough ice-cream, shakes, ice-cream sandwiches, ready to bake dough and even deep fried kookie dough!
Park for $2 per hour at The Civic car park on weekends. Find out more. 
Come into the city centre on public transport for as little as $2 each way. Find out more.
Last updated:
24 June 2019