The ever-popular Silo Cinema is back! Head down to the historic Silo 7 before sundown to catch a film projected onto the giant silos in a picturesque outdoor setting on our waterfront. This is a free, fun and open-air film event for families and friends of all ages, held in Auckland's prime seaside spot! 
Join from 5:00pm for a twilight drink from the Silo Park Bar and a delicious feed from the food trucks. Movie screening will start at 8:30pm.
Please note: All Silo Park activities are dependent on good weather, so check the website or Facebook page for any updates.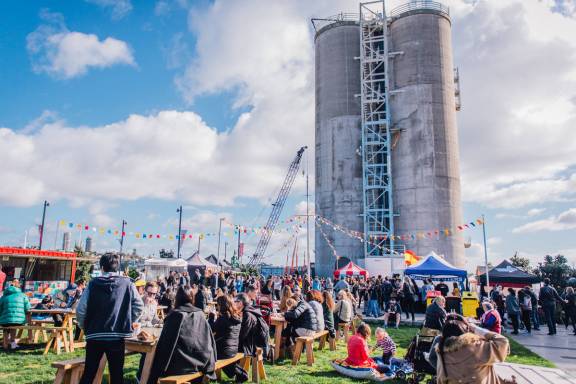 Schedule 

10 March 
Silo Cinema: People's Choice, Cult Classic: 10 Things I Hate About You
The people have spoken, and 2023's people's choice screening will be the iconic... 10 Things I Hate About You. This iconic 90s rom-com film stars Julia Stiles and Heath Ledger. A pretty, popular teenager can't go out on a date until her ill-tempered older sister does. A loose adaption of William Shakespeare's play The Taming of the Shrew.
Rating: PG, Sexual references
Free parking for your first hour at Jellicoe Street car park. See more here. 

Come into the city centre on public transport for as little as $2 each way. Find out more. 
Last updated:
17 June 2019