Play chef at this hot pot restaurant
Transport to China via this dining experience where you cook your own meal in a simmering pot of soup. In this shared eating experience, you'll cook raw ingredients like meat, seafood, and vegetables in a boiling broth at the center of the table. You can customize the broth and dipping sauces to your liking.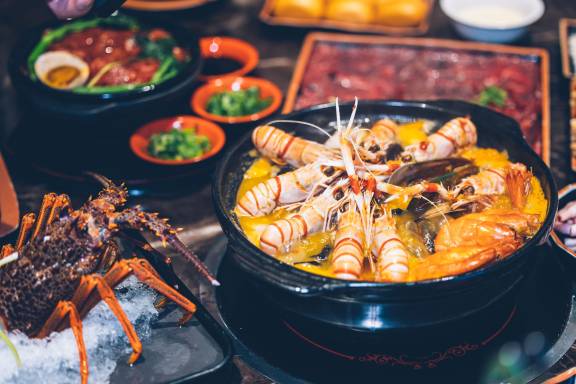 New to Queen Street, Guangzhou Hotpot is bringing China's unique dining experience to the heart of the city. This exciting new Cantonese-style restaurant is an avenue of cultural connection for some and discovery for others.
Gather your friends and family for this fun sharing experience where you add flavourings, meat, seafood and veggies to a broth of your choice!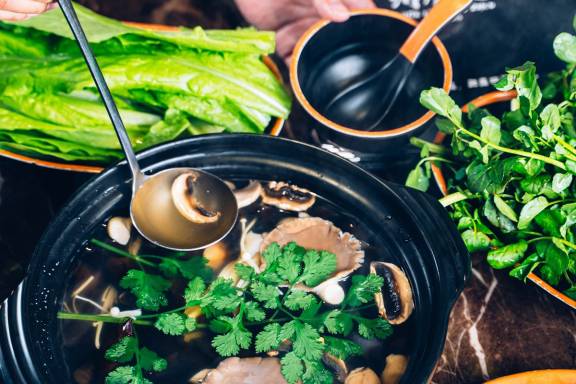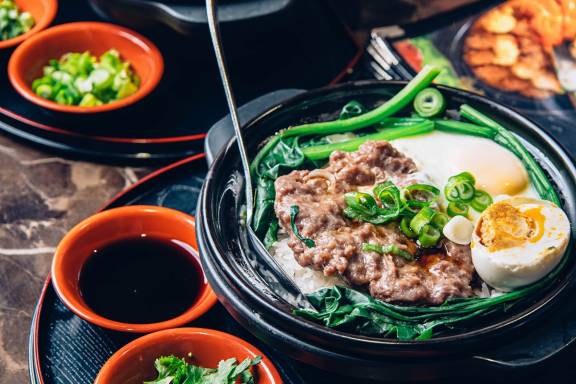 Iconic Auckland Eats Winner: Claypot Rice 
Awarded as one of Auckland's 100 Iconic Eats, Guangzhou Hotpot's claypot rice is a must-try! Claypot rice is a speciality served in Guangzhou where the rice is cooked till crusty with meat like lup cheong sausage, shiitake mushrooms, chicken and preserved meat. It takes skill to prepare this dish - having it on the stove for just the right amount of time, so that the rice is not burnt but just crusty with a smokey flavour. 
Get $2 parking per hour to a maximum of $15 on evenings and weekends at the Downtown car park. Find out more. 

Come into the city centre on public transport for as little as $2 each way. Find out more.
Last updated:
08 September 2023