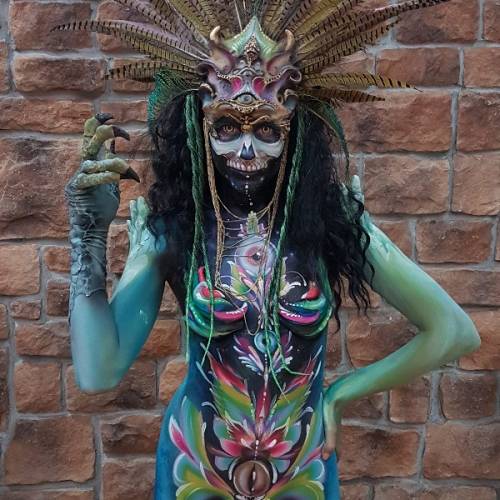 Yolanda Bartram is a multiple world award-winning bodypaint artist. With over 20 years of experience, she transforms normal people into works of art through a combination of paint, prosthetic work and costuming. Yolanda has travelled extensively throughout the world showcasing her work, competing and judging multiple events. This year she judged the South Korean Body paint Championships. She is an owner of BODYFX, New Zealand's most loved make-up and special FX studio. Yolanda has worked for and with many NZ celebrities as well as Richard Branson and body painted Grace Jones.
LATE NIGHT ART - Watch live as Yolanda transforms her human canvas into a work of art!
Park for $2 per hour at the Victoria St car park on evenings and weekends. Find out more.
Come into the city centre on public transport for as little as $2 each way. Find out more. 
Last updated:
11 June 2019