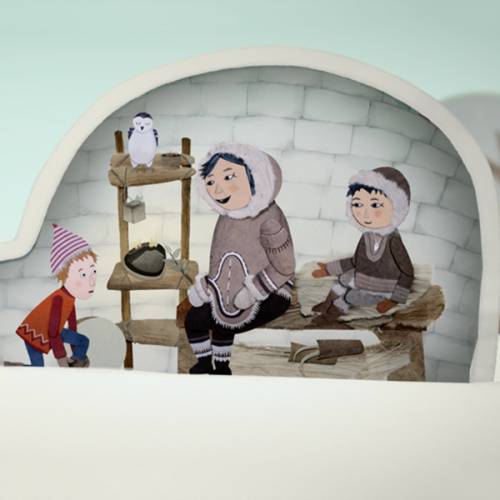 Enjoy a compilation of short animated films for all ages kindly presented by The Alliance Française Auckland for these school holidays.
Please note that there is minimal speaking in most of the films so only the occasional subtitles
Tigres à la queue leu leu (Tigers tied up in one rope)
Benoît Chieux / France / 2014 / 6min
A very lazy little boy is scolded by his mother for doing nothing but sleeping and eating all day long. He finally decides to get to work and reveals himself to be an inventive and persistant young men.
La petite pousse (The little seed)
Chaïtane Conversat / France / 2015 / 10min
One day, while the girl with the magic sheet is dozing, a seed falls into her mouth. A little shoot starts to grow...
One, two, tree
Yulia Aronova / France / 2014 / 7min
This is the story of a tree like all others. One day, he puts on his boots and goes for a walk. He invites every person on his way to join him. The walk becomes a joyful parade...
Neige (Snow)
Antoine Lancieux & Sophie Roze / France / 2015 / 28min
Prune is a 9 year old girl who is going skiing with her class. A terrible storm descends on the city where her family lives. Her young brother Philémon is about to make a surprising discovery: an Eskimos family has set up house on a roundabout... 
Schedule
Week 1
Monday 2 October 11am and 1pm
Tuesday 3 October 11am
Wednesday 4 October 11am and 1pm
Thursday 5 October 1pm
Friday 6 October 11am and 1pm
Week 2
Monday 9 October 11am and 1pm
Tuesday 10 October 11am
Wednesday 11 October 11am and 1pm
Thursday 12 October 1pm
Park for $2 per hour at The Civic car park on weekends. Find out more. 
Come into the city centre on public transport for as little as $2 each way. Find out more.
Last updated:
11 June 2019