Discover your new favourite breakfast destination with our list of Auckland central's top 7 breakfast spots. Starting the day off right is critical to getting into a good state of mind to make the most out of a day in the city. Whether you're off to work or simply enjoying some personal time, a visit to any of the restaurants on our list will put a spring in your step. From relaxing light-filled interior spaces to great coffee and inspiring food, Auckland central's best breakfast spots will prepare you to tackle the day that awaits you.
Remedy Coffee | 1 Wellesley St W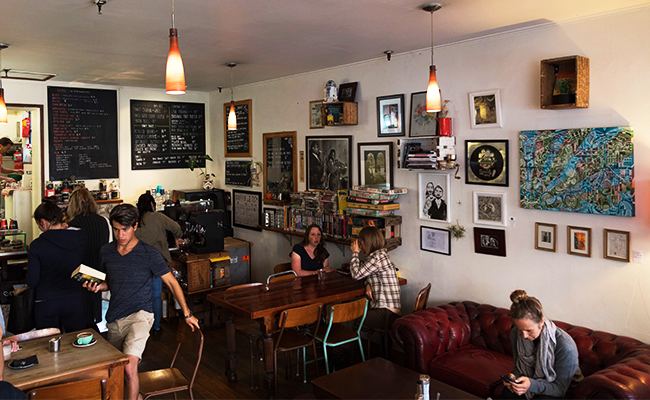 Looking for a laid-back spot to read and enjoy great coffee early in the morning? Drop by Remedy and get comfortable in their vintage leather couches or grab a stool and look out to the hustle and bustle of the city while you plan for the day ahead.
The Store | 5B Gore St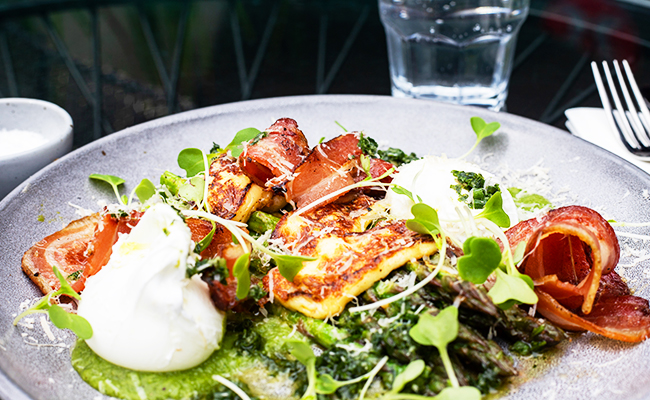 Britomart's favorite versatile eatery is an easy choice when deciding where to enjoy a casual sit down or takeaway breakfast. Inspired by European dining experiences, The Store provides customers with an array of classic dishes which incorporate only the freshest local ingredients available.
L'Assiette | 9 Britomart Pl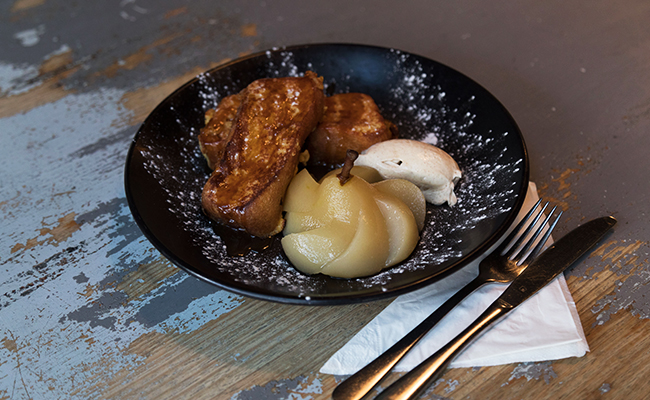 This modern French café offers an all-day breakfast menu, perfect for those who love a late breakfast or a casual brunch. Try their carefully constructed French toast, arranged with poached pears and a salted caramel and cinnamon crème fraiche.
Federal and Wolfe Cafe | 10 Federal St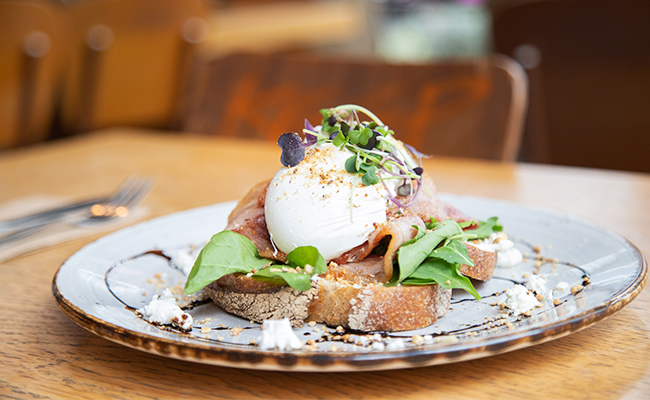 Known for its lively morning atmosphere and great service starting your morning on the corner of Federal and Wolfe is an experience best enjoyed flicking through a magazine in the sun while sipping a coffee. With a focus on sustainable produce and products this modern cafe prides itself on serving quality food all year-round.
Pilkingtons | 41 Shortland Street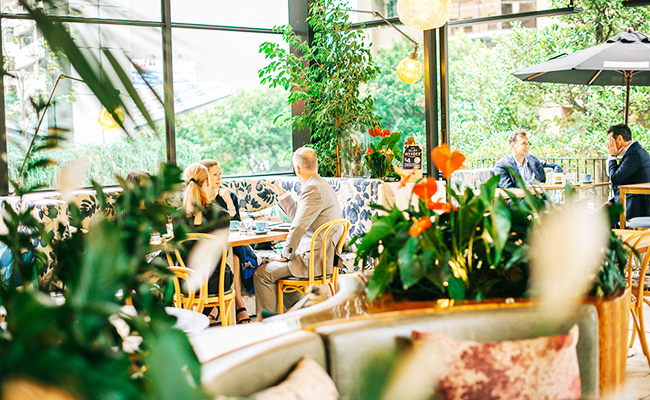 Treat yourself to breakfast at Pilkingtons, a space filled with beautifully arranged flora and fauna and ease into morning stress-free as their wonderful staff provide you with delicious breakfast dishes from their award winning menu.
Neo | 34 Queen St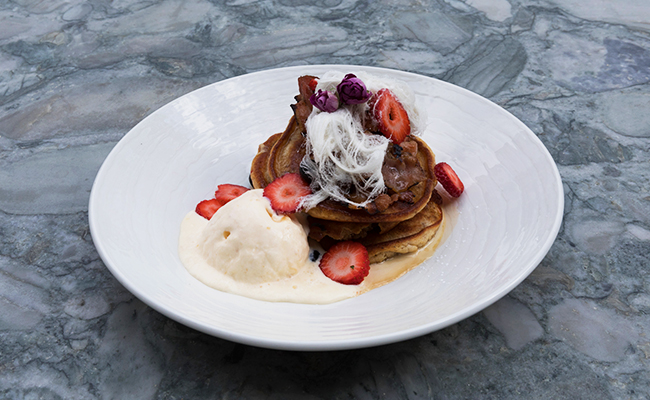 Located upstairs in Queens Arcade, Neo is a newcomer to downtown Auckland's restaurant scene. Boasting an expansive balcony which overlooks lower Queen Street this is perfect place for early morning meetings or even just a coffee in the sun. Explore their Scandinavian-inspired menu with offering such as the Smörgåstårta, a layered sandwich cake which incorporates shrimp and smoked salmon.
Le Garde-Manger | 466 Queen Street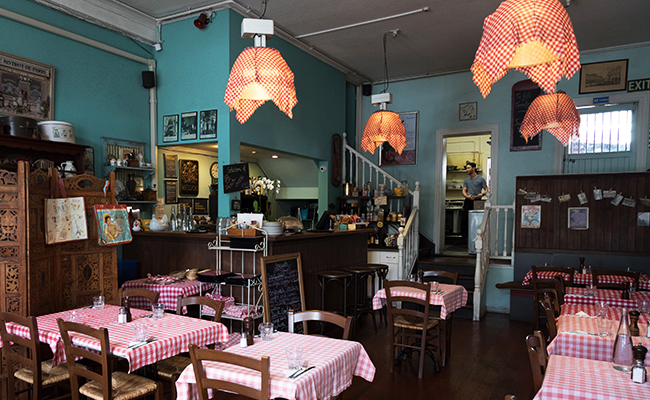 Let this traditional French restaurant inspire your morning with it modest charm and foregin flavour. Visiting Le Garde-Manger for breakfast or brunch will see you transported into a Parisian way of living. Start your morning with a truly authentic taste of France in Auckland's city centre.
Last updated:
29 June 2019