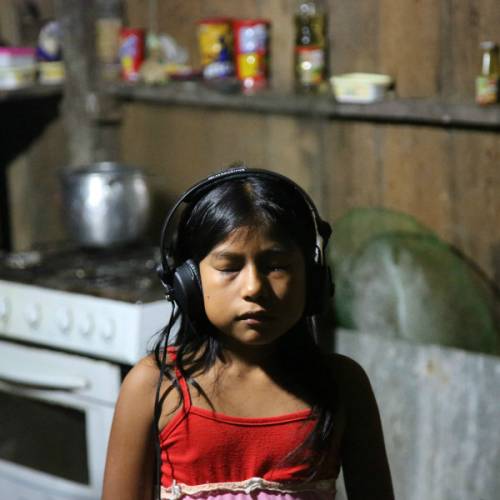 By Simon Wilson 
March 7, 2017
Tomorrow sees the opening of the Auckland Arts Festival, 18 days of theatre, visual art, burlesque, sound installations, acrobatics, music and more at venues across Auckland. On his first day as editor of The Spinoff's new Auckland section, Simon Wilson talks to the people behind the festival and shares his 10 can't-miss shows.
Dolina Wehipeihana is a slight woman with freckles and a quiet, studied way about her. "I was born to dance," she told me, but dancing isn't what she does for the Auckland Arts Festival. When she was dancing she also started producing, and having children, and after three of them, she discovered something else about herself. "I was dancing and I was producing and I realised I was finding my spreadsheets more interesting than the dance."
Her spreadsheets. Not something a lot of artists would say. But it's totally what arts administrators are about. And in the office of the Auckland Arts Festival, where Wehipeihana is head of programming, she is not alone.
David Inns has three weather apps open on his computer. There's a definite glint in his eye when he talks about them. Inns is the festival's chief executive so, sure, he's big on spreadsheets too. But weather reports? It's because he's the guy who calls it when it rains. That's his great moment, and like firefighters and he lives for it never to happen, but if it does he's ready. A couple of festivals ago, when the rain came down on the fireworks show in the Domain, he was there, going yes, no, yes, no, and in the end staying with the yes. No accidents, no disasters, a lot of people had a lot of fun.

THE ENGLISH GENTS, AN ACT IN THE CABARET SHOW LA SOIREE. PHOTO BY DANIEL JAMES GRANT
Are there disasters? "Saw a man drop dead on the dancefloor once. In the spiegeltent in Wellington." Inns ran the Wellington festival before he came up here to run ours. "It was a heart attack, the medics did the whole adrenalin syringe thing straight into the heart."
Pulp Fiction, it really happens. He's a quiet speaker, David Inns, a contained man not given to flamboyance. Why would you, with all those flamboyant artists everywhere you look? Telling this story, his voice got even quieter. "I hadn't seen that before."
"A good way to go," I muttered, somewhat clumsily, "dead on the dancefloor?" I was trying and failing to imagine it. Imagine being it. Inns grinned. "He survived."
Inns and Wehipeihana have both been with the festival for several years now. They're part of the established troupe, the admin troupe, being fabulous in their own way for the artists to be fabulous in theirs.
And what artists. This year they have "the world's greatest ballerina", which is both a silly thing to say and a major clue to quality; a confrontational feminist striptease; a project that will turn the Auckland Museum into a gigantic iceberg; a live horror show that wants to scare the shit out of you, and make you fall off your seat with the pain of laughing, just like the best horror movies do. And so much more.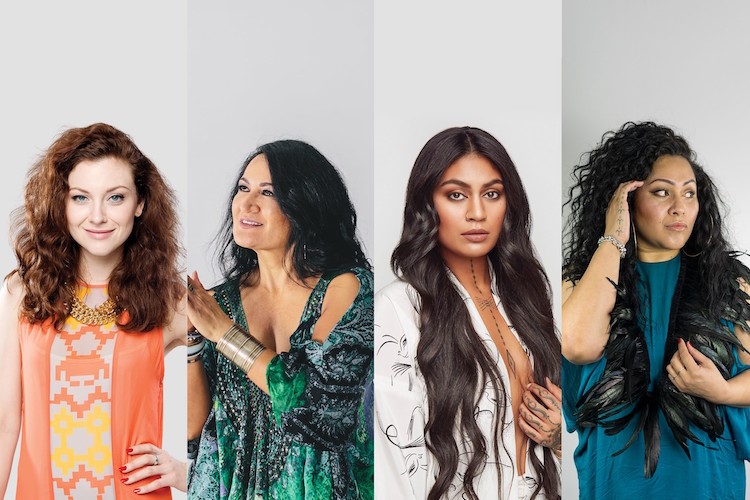 RESPECT! FROM LEFT, ESTHER STEPHENS, ANNIE CRUMMER, AARADHNA AND BELLA KALOLO
Standing in the spiegeltent, technical director Nick Tomlin looks at the boards under his feet with a shy confidence. They wobble a bit, the way all floorboards in all spiegeltents do, but the engineering that holds them all in place is extremely precise. A team of experts arrived with the building, to train the locals in its assembly, and Tomlin clearly feels he knows enough to own it now.
He's a New Zealander and this is his first Auckland festival – he's home from Brisbane, where he's been in charge of technical stuff at the Queensland Performing Arts Centre. What's he discovered? "It's extraordinary the way Kiwis can do so much with so little." They told me he was nervous about talking to me. Wouldn't know what to say. But it wasn't really the words. What I got from him was how much he'd fallen in love with being part of this team, part of this show.
Three weeks, starting tomorrow, Wednesday March 8. Inns was keen to say how at every show they work hard to offer "entry point" ticket prices alongside the premium tickets. Wehipeihana was looking forward to the nights she would take off, not be on duty, go and sit in the dark along with the rest of us. The dance will drag her back, that seems plain enough. Tomlin, who's seen bits of the shows in their technical rehearsals and all-things-that-could-possibly-go-wrong-went-wrong-today state, says he can't wait to see a full run of Cellfish and The Bone Feeder, two of the brave and entirely new local shows.
And me, I can hardly narrow it down at all. Here's a top 10.
10 Shows I Really Don't Want To Miss At The Auckland Arts Festival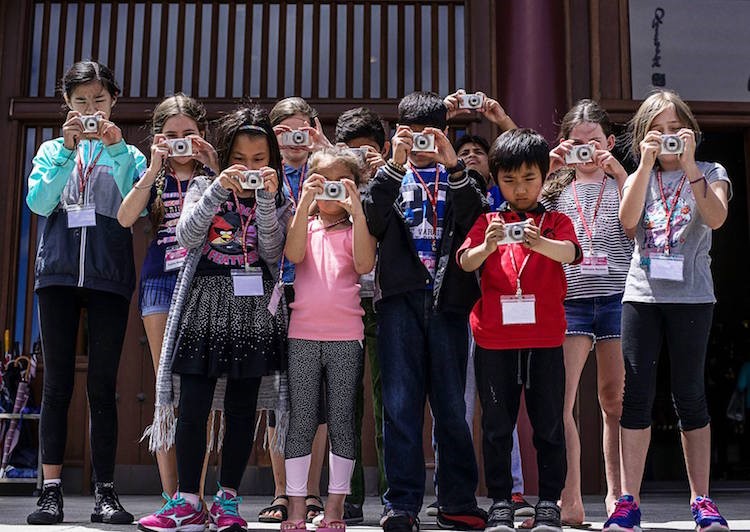 WHĀNUI
1. Whānui
Artistic director Carla van Zon has always talked up the value of local community engagement in the festival, and this year, with Whānui, she's really pushed out the boat. Whānui brings together schoolkids and local artists in the north, south, east and west of the city in a series of major engagements: Bollywood karaoke, photo exhibitions, so many performances, all of it on the streets, all of it free. Check out the full Whānui programme here.
Gonna just say this: I think playwright Eli Kent is one of the most revelatory, exciting, funny, I-cannot-believe-you-just-did-that outrageous artists we have walking among us, and he's got as deep, wrenching grip on the human heart too. His new play, preposterously, is a response to the also-preposterous early play of Henrik Ibsen. What could possibly go wrong? Etc.
I've seen this. You should too. An actor tells the story of a photographer who is trying to tell the story of a lost tribe in the Amazon, who have, it's no surprise to learn, ways of confounding everything about what you think you know. What's also amazing is that everyone in the audience wears headphones and they place you, aurally, in the centre of the stage. An utterly singular, profound, disturbing and strangely uplifting work.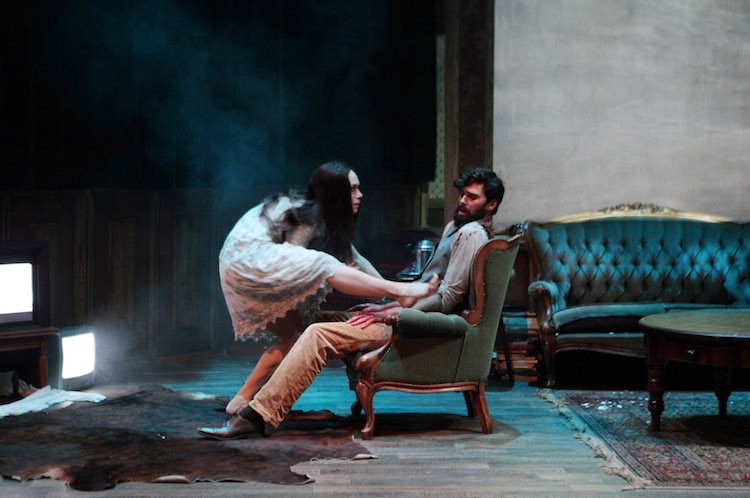 HORROW. PHOTO BY SANNE PEPER
Frankly, I'm a little sceptical, which only makes me want to see it all the more. Can you really scare people in a theatre the way you can in a cinema? Just imagine if you can! This could be genius. It will almost certainly be very funny too.
Shakespeare, you know, his stuff is full of violence and death and all sorts of horror. But it's theatre, and in prison they've already got all that, only it's the real thing. And when Miss Lucy turns up to teach the prisoners about the bard, well, who would be surprised that they've got other things on their mind? Cellfish, a brand-new company-devised New Zealand play with a brilliantly challenging premise, will be at Q Theatre and also at the magnificent Te Oro community centre in Glen Innes.
Pākehā, Māori, Chinese: here's a new local opera with a libretto by the exciting Renee Liang and an A-list of creators to bring her story of migration, loss and belonging to life: Gareth Farr, Sara Brodie, John Verryt, Hone Hurihanganui, Elizabeth Whiting and more. An arts festival is doing a splendid job when it's doing work like this.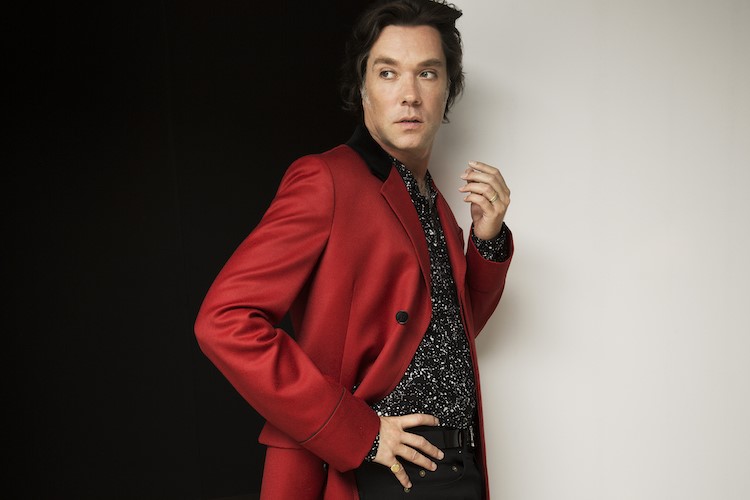 RUFUS WAINWRIGHT. PHOTO BY MATTHEW WELCH
Sigh. Gasp. Swoon. Rapturise. Repeat. He's bringing his "symphonic visual concert" Prima Donna, a grandly wistful, tragic blowout tribute to the world of musical magic. He's also performing Rufus Does Judy, his glorious reincarnation of Judy Garland's comeback show at Carnegie Hall in 1961. This, also, is what we have a festival for.
Toogood, Maniapoto, Maxwell, Ruha. We find our true revolutions in the hearts and songs and voices and aroha and heartfelt passions of the singers and songwriters who transform our worlds. Two nights only for this extraordinary concert.
9. Respect
Aretha Franklin is the greatest singer in the world and if you don't think that you should stay home. So if you went to a tribute show, who would you want to hear? Aaradhna, Annie Crummer, Bella Kalolo and Esther Stephens, with a big band, that's my list. Turns out it's the festival's list too, bless them.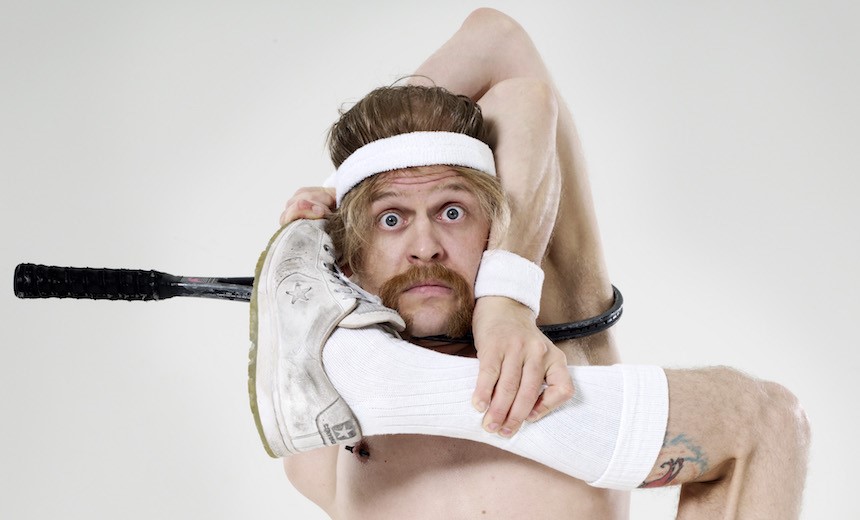 LA SOIREE. PHOTO BY PEROU
I'll be frank about this. When acrobats do a hoop routine in a spiegeltent and cabaret performers take their clothes off with just the right amount of fuck you on their faces, I don't think that means they've got a good show. But I've seen some of the performers in La Soiree and they've really got the goods. Who doesn't like sitting all sweaty in a spiegeltent when the hot action bursts all over them? Look out for Ursula Martinez, especially: sly, wicked, deeply political and… OMG she just did that. No spoilers, sorry. Make sure you book: this one will definitely sell out.
Keep checking The Spinoff Auckland throughout the festival: We've got heaps more coverage come.
Enjoy two hours of free parking or $5 evening and weekend rates. Find out more. Ride on public transport from as little as $2 each way. Find out more.
Last updated:
21 August 2020