Surrounded by a concrete jungle of both old and new buildings, the area around Fort St, Fort Lane and Snickel Lane, has some amazing lunchtime options for all. From healthy takeaway salads, juicy burgers to eat in laksa, after reading this article you will want to start mixing up your lunchtime meals to ensure you can sample all these great options:
Banh Bao, $12.50 | Indochine, 42 Fort St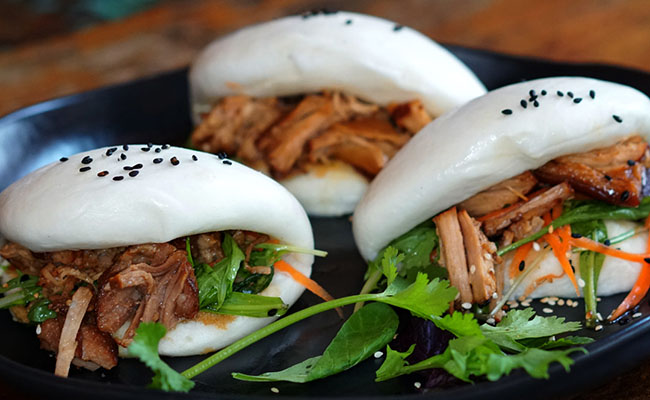 Inspired by the streets of Hanoi, Indochine's meals are consistently served up with a perfect balance of Vietnamese-influenced flavours. They pride themselves on using fresh and local ingredients. Have a try of their braised pork Banh Bao's; they will disappear from your plate before you know it.
Ve-gains bowl, $10.90 | Ika Bowl, Snickel Lane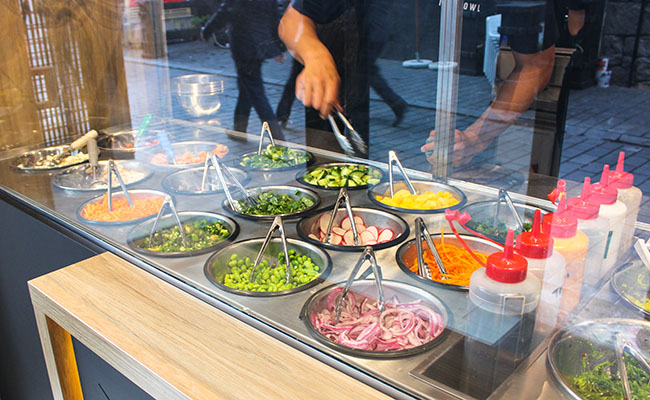 Ika Bowl's tofu Ve-gains Bowl is full of powerful flavours with the perfect combination of textures and sauces. This healthy yet filling meal will have you energised for all your afternoon tasks. Grab your bowl to go from their friendly staff on the corner of Snickel Lane and Fort Lane.
Chicken Cashew Nuts, $13.90 | Aroy, 13 Commerce St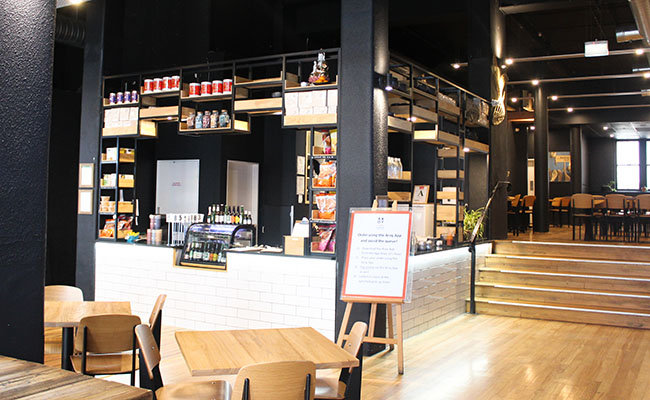 Tasty, affordable with efficient service, Aroy is a lunchtime heaven for any Thai food lover. Order online and grab to go, or stay and enjoy inside amongst their lovely ambience. Though all the meals are fresh and delicious, we recommend trying the Chicken Cashew Nuts on rice.
Sabich Sandwich, $19.50 | Ima Cuisine, 53 Fort St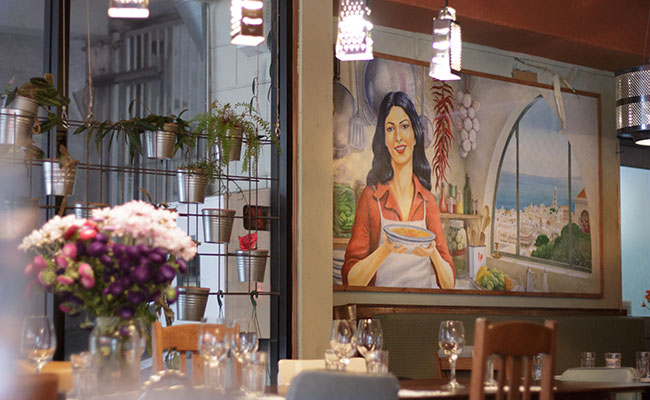 Photo credit: Callum Thomas
Take a seat inside Ima's informal, intimate cafe specialising in unique dishes inspired by traditional Middle Eastern and North African cuisine. A lunchtime favourite is their Sabich Sandwich made up of eggplant, potato, boiled eggs, hummus, tahini and an exquisite Iraqi condiment, amba. As an added bonus, Ima has lots of yummy gluten free items on their menu too.
Prawn Avocado Salad, $14 | Good Life Juice Co, 47 Fort St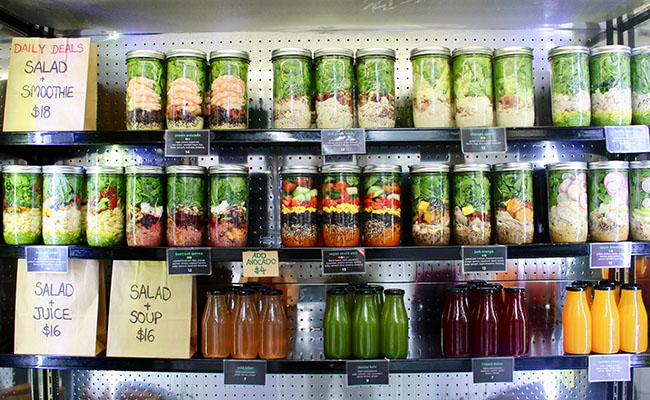 Good Life Juice Co is known for serving some of the most flavour packed salads in the city. Their Prawn and Avocado Salad is one that encompasses everything you could want in a salad. To ensure you are fully satisfied at lunchtime, they also offer great combos with your choice of juice, smoothie or soup with all purchased salads.
Chicken Katsu, $22 | Mad Samurai, Snickel Lane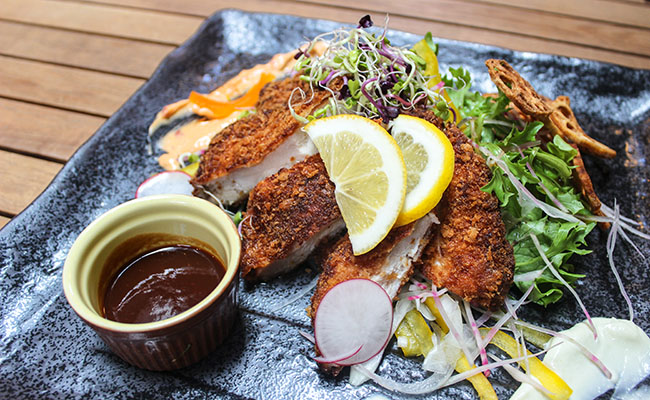 Offering numerous Japanese delights, stop by Mad Samurai for your lunch break and you will be in for a tasty, fresh and authentic meal. During the cooler months, you cannot go wrong with a warming plate of Chicken Katsu with wasabi aioli sauce on the side.
Cheesy Bro, $12.90 | Velvet Burger, 18 Fort St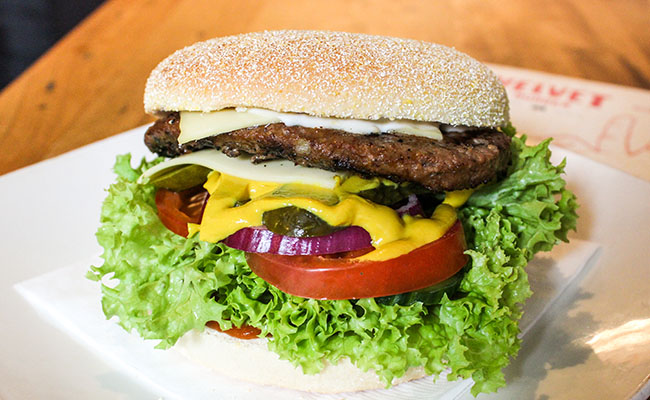 Meaty, chin dripping juicy, with double the cheese and that perfect crunch of tomato and gherkin - the Cheesy Bro is the ultimate treat yourself lunch fix. Whether you are after something to take away or want to stay to enjoy this meaty goodness, the staff at Velvet Burger will always take care of you with a smile
Laksa, $18 | Lucky Buddha, 48 Fort St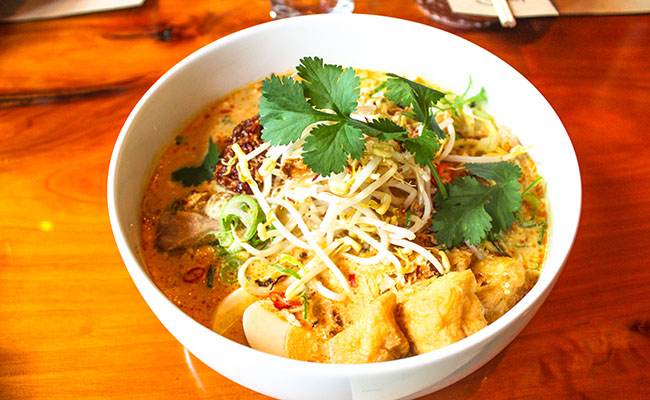 Lucky Buddha's warming soupy Laksa is a must try for all city goers. Their rich soup achieves a perfect harmony of spicy, sweet, sour and salty flavours accompanied by chicken, tofu, egg noodles and more. It's time to plan a meal at Lucky Buddha with your work crew for an exceptional, relaxed and comfortable lunchtime experience.
Last updated:
25 June 2019