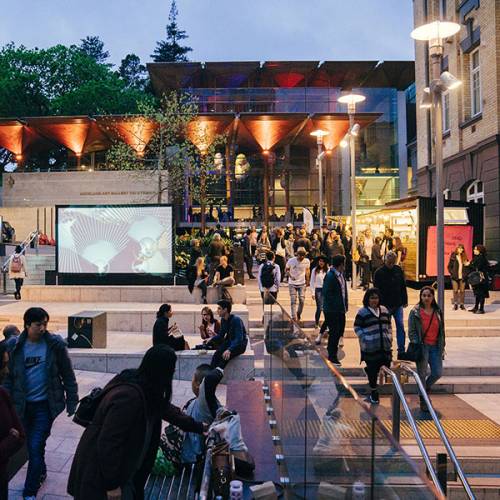 There is so, so, so much happening on Late Night Art in the city centre that it's a complete brain bender deciding where to be, when – it's pretty much the inner-city-arts-event version of a Big Day Out schedule clash.
We've put together a guide to some of the biggest, artiest highlights to make your decisions a little easier – you'll take in most of the activations that are happening especially for Late Night Art as well as a tasting sample of exhibitions and pop up installations.
Download the Late Night Art map so you can navigate your way around town without missing any of the good bits.
5pm – Auckland Central Library/Lorne Street
Wāhine Take Action and The Laterals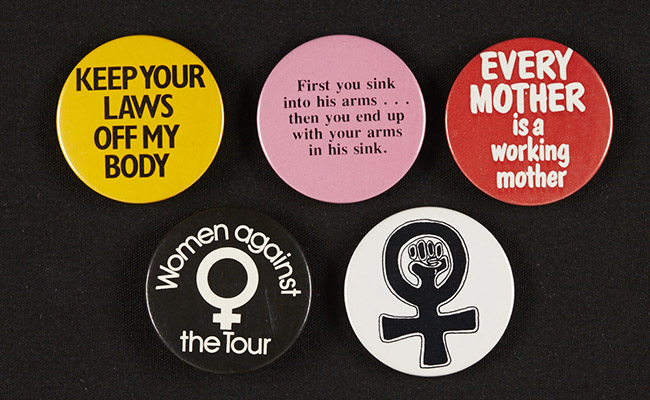 Dive right into Late Night Art by checking out the Auckland Central Library's Wāhine Take Action exhibition, celebrating 125 years since New Zealand women led the way to the polling booths. An extensive collection of rare books, photographs, newspapers, manuscripts and ephemera from the 19th century to the present will bring the stories of women to life.
Head outside into Lorne Street to admire the work of Auckland's freshest female talent through a scattered digital art gallery projected onto the back of St James by the Laterals. The Laterals is a platform which introduces and promotes up and coming local artists to the public, giving them a digital space through which their voices can be heard. 
5.30pm - Te Hā o Hine Khartoum Place
StreetArtDego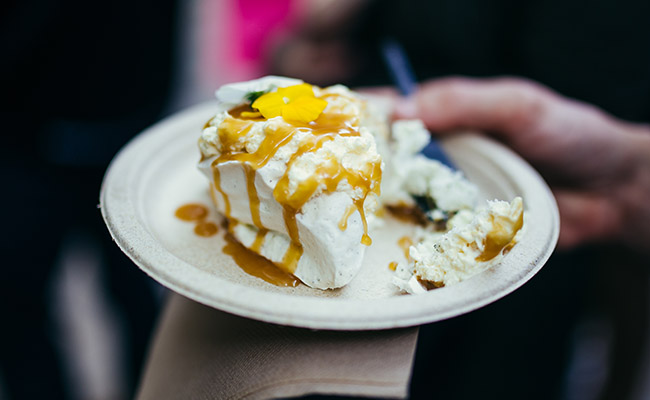 The wondrous art-meets-food-in-the-street micro-festival of creative spirit that is StreetArtDego returns to Late Night Art. Swing by at 5.30pm and you may just get in before the bulk of the crowds and have your pick of the art-inspired culinary wizardry (from The Pie Piper, Judge Bao, Lowbrow., Wise Boy and The Rolling Pin) before the queues form.
6pm – Gow Langsford Gallery
Landscapes, Karl Maughan and Dick Frizzell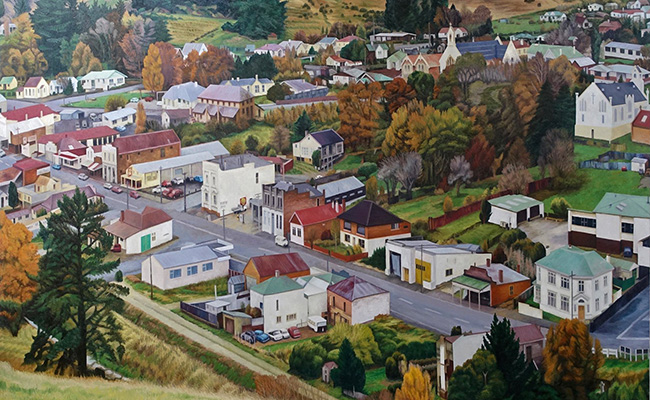 Don't miss this epic artistic collaboration between two of New Zealand's iconic artists at Gow Langsford. Karl Maughan and Dick Frizzell revisit a successful joint exhibition titled Landscapes from 1998,  taking the New Zealand landscape as a mutual point of inspiration once more.
6.15pm - Durham Street East
Charm Bracelet, Gary Silipa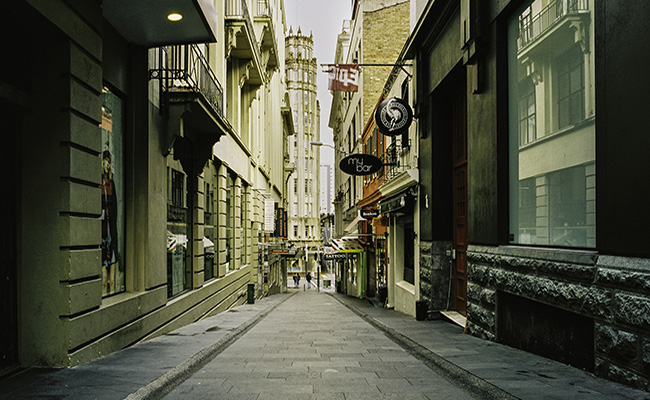 Walk down the street and turn left on to Durham Street East to check out your first 'Changing Lanes' installation for the evening with Gary Silipa's Charm Bracelet taking up residence in the lane.
6.30pm - Ellen Melville Centre and Freyberg Place
Visible Invisible Primary, Warwick Blair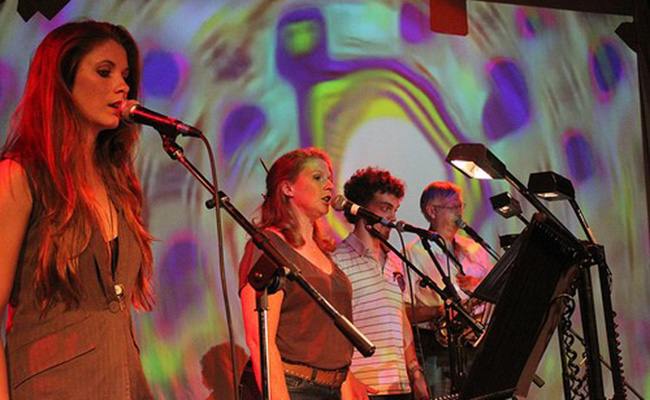 Stroll a little further down High Street to the city's much loved public space and take a unique music work that comes from the selection of records that the DJ has made and the subsequent improvisations that the invited performers make. The work highlights the establishment of a sense of community, through people and its space; the performers have a direct link to, or are influenced by, the Ellen Melville Centre.
7pm - Betty Wark Room, Ellen Mellville Centre
Art Ache
Continue to explore the Ellen Melville Centre, making sure you pop by a back-alley soiree inspired by the romance of 'the artists studio'. At the event there will be a selection of studio treasures in the form of test strips, sketches and the odd masterpiece, available to purchase directly from the artist. But be quick! This is a rare opportunity and the bespoke studio items are coveted!
7.15pm - O'Connell Street
Urban Art Village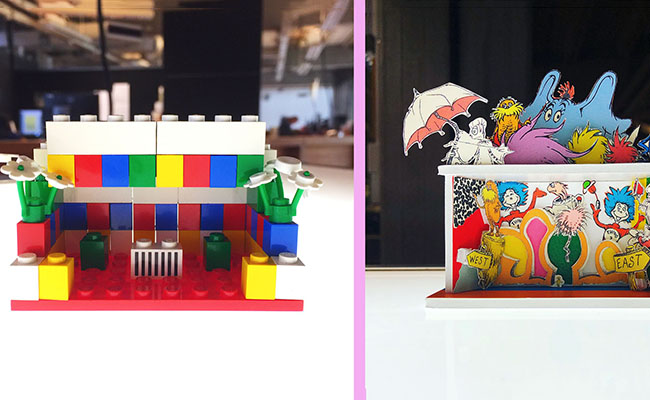 Head to O'Connell Street to explore a series of art projects created by students from the University of Auckland's School of Architecture that will challenge your ideas about housing, construction and public transport. 
7.30pm – Refreshment time!
Step into an establishment of your choice to refuel for more arts and culture consumption. Vultures Lane or My Bar will satisfy your craft beer cravings, CornerBar will serve you a crisp glass of NZ wine while you watch the crowds go by, or if you're of a cocktail persuasion, head upstairs to The Gin Room.
8pm – Upper Vulcan Lane
Lane Wave, Fatina Chan & Zee Shake Lee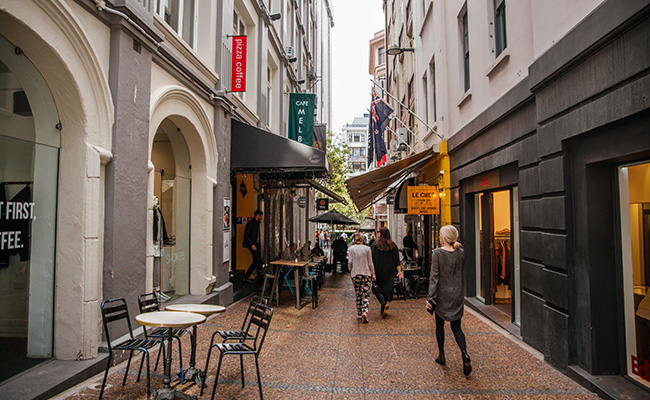 The next 'Changing Lane' for the night is in the Upper Vulcan Lane.
9pm – Go on, just one more…
What was the most confusing thing you saw tonight? What made you feel emotional? What made you thirsty? Debrief all of your creative response and feelings over a glass of two at one of the neighbourhood's best – we recommend The Fed or Queen's Rise.
Last updated:
10 October 2018