If you're looking for a place to entertain the kids one afternoon, full of fun, inspiring (and many free!) activities, look no further than Auckland's waterfront. From playgrounds to repurposed shipping containers and much more, there's also plenty of cafes and restaurants near by for delicious bites when everyone gets hungry.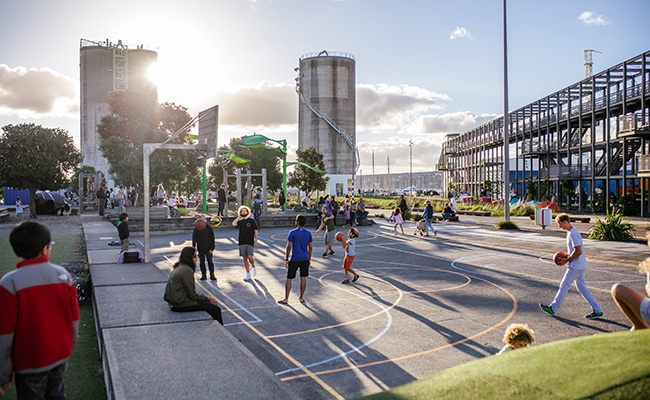 Silo Park offers striking views across to Westhaven Marina and lots of things to do for the kids. Enjoy the beautiful playground, play basketball, go superyatch spotting - there are plenty of things to do to keep the kids entertained. 
Grab an icecream from Island Gelato | Ferry Building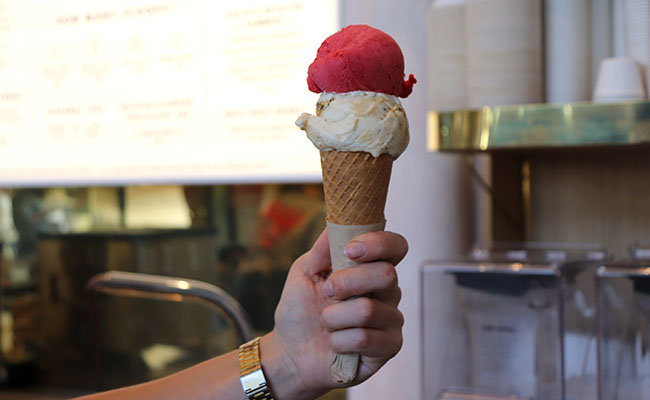 Whether it's summer or winter, what kid doesn't love icecream?! Take a stroll along the waterfront and stop in at Island Gelato, located inside the Ferry Building, who pride themselves on using seasonal, local ingredients, and creating their gelato fresh every day. 
Get reading at the Container Library | Te Whero Bridge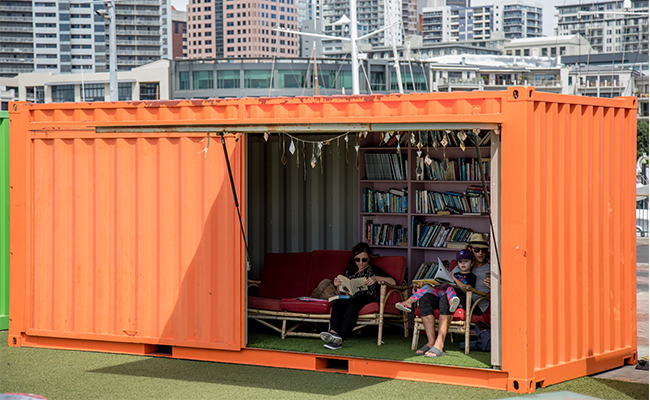 A great example of kiwi ingenuity can be seen through our love of repurposing shipping containers. One such container has been converted into a casual family friendly library. Open from 9-5 daily, bring the kids down to the the Container Library at Te Wero Bridge and enjoy a unique reading experience by the water. 
Get musical at the Wynyard Piano | Wynyard Quarter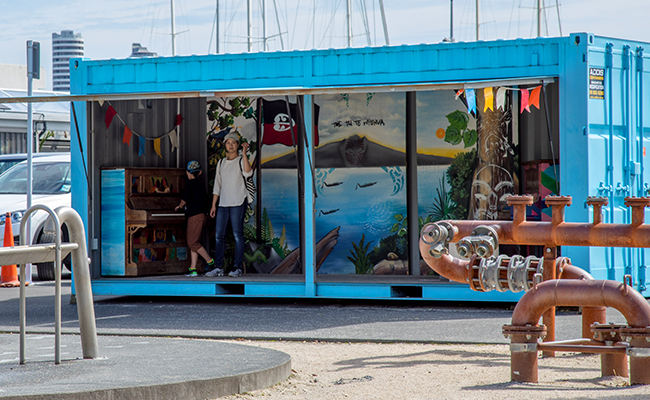 Located in a container in the Daldy Street park, just across from the Auckland Fish Market live two free to use acoustic pianos. Looked after by local piano tuner Kevin Bennett these pianos live an exciting life played by all kinds of talent, offering fun musical experiences for children, families and passerbyers alike. Take your kids - they'll soon get lost in the fun of playing with the paino keys as well as the colourful murals that adorn the interior walls of the container. 
Explore our seafaring history at the Maritime Museum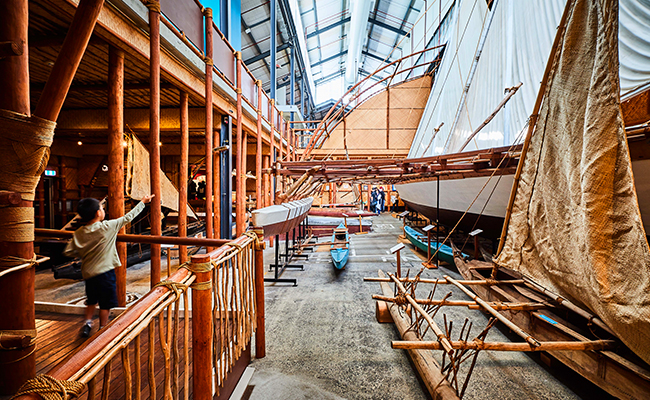 Visit the Maritime Museum, Hui Te Ananui A Tangaroa and experience New Zealand's rich seafaring tradition.The Museum is located in the heart of Auckland's Viaduct Harbour, on the corner of Quay and Hobson Street. With displays of both Pakeha and Maori origin the Museum offers visitors a great wealth of knowledge to explore.
Last updated:
26 June 2019