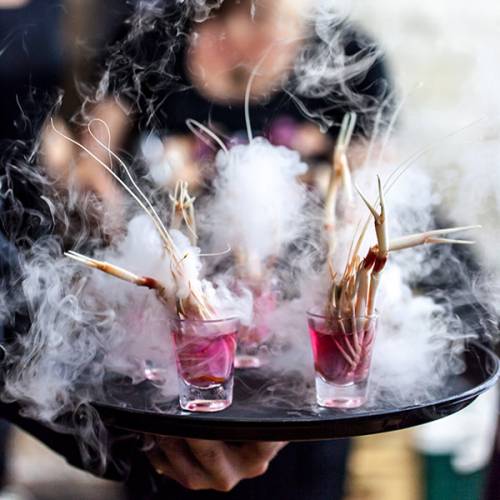 Not satisfied with just a huge 'menu' of events, productions, gigs and exhibitions, Auckland Arts Festival, in collaboration with a team of creative foodies, is transforming two well-known Auckland hot spots into innovative dining and socialising spaces this March.
Established chefs and marvellous mixologists will elevate ticket buyers' experiences far beyond the famous 'theatre and a show' at the new Festival Playground at Silo Park and Auckland Live's iHeartRadio Festival Club at the Aotea Centre.

 
Designed by award-winning artist Angus Muir, the Festival Playground is the AAF's brand new precinct for music, art, food and fun.
The Super Taste Canteen, with a menu and concept by Joe Williams-Peters, champions a style of dining that is energetic and fun.
At the heart of the Super Taste experience is the nostalgia of a good Kiwi barbie, the 'theatre' of smoke and fire, and the art of cooking over hardwood and coals. Dishes are served in small and large format, catering for groups of all sizes.
A portion of the menu will be pre-marinated before being cooked quickly over charcoal, accompanied by rotisserie ready to be sliced and served. With an abundance of grilled vegetables and salads ready to go, it's a quick, healthy and delicious option for all, including vegetarians, vegans and kids.
There are three bars in the Festival Playground: the Rogue Society Sundowner Bar, overlooking Auckland Harbour Bridge; a bar in the Super Taste Canteen; and a bar which operates in the Music Arena when concerts are taking place. The beverage offering includes a range of alcoholic options as well as coffee and non-alcoholic beverages.
The Festival Playground will be christened by hundreds of psychedelic funk evangelists at the spectacular Eru Dangerspiel concert on Thursday 8 March.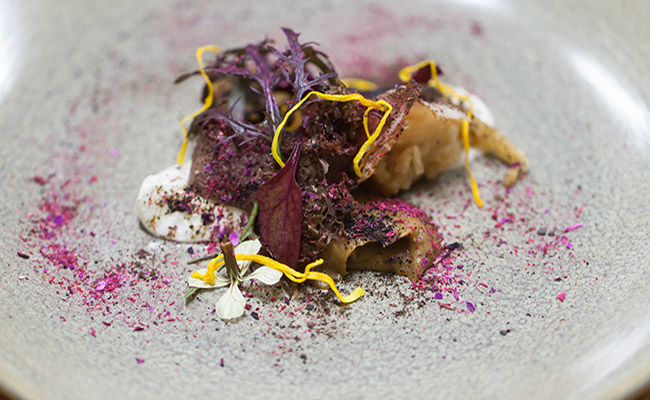 BOX Café and Bar at the Aotea Centre will get an exclusive makeover, transforming into the iHeartRadio Festival Club - a pop-up dining and drinking experience.  
Audiences, artists, the creative community and passers-by will gather over delicious, tailor-made food. The bespoke, set menu - Theatre Dining by Culprit - has been designed by Kyle Street and Jordan MacDonald of Culprit Dining Room and Bar, and inspired by Muir's kitsch 70's fit-out.
Theatre Dining by Culprit is an express, 45-minute dining experience with a choice of two or four-course offerings.
The wider iHeartRadio Festival Club food offering includes an all-day menu, which is available throughout the Festival (open 7am weekdays and 11am weekends).
There's also a hawker-paradise food alley managed by legendary bao-slingers Judge Bao, featuring a line-up of ArtDego's favourite street food vendors.
The humming Red Bar will serve cocktails when there are shows on at the ASB Theatre, Aotea Centre. Celebrated mixologist Laura Lopez (Golden Dawn) has created a cocktail menu to complement both the eclectic vibe of the space and the inventive menu.
DJs and bands will round off the iHeartRadio Festival Club, maintaining the merriment long after the curtain goes down on stage, with house band Yeah Baby's anchoring the music programme.
The iHeartRadio Festival Club will be open from Thursday 1 March, heralding the opening night of Akram Khan's Giselle by the spectacular English National Ballet.
Bookings for the Theatre Dining by Culprit menu are encouraged. Bookings can be made via www.aucklandlive.co.nz. Walk-ups are also welcome.
Enjoy two hours of free parking or $5 evening and weekend rates. Find out more. Ride on public transport from as little as $2 each way. Find out more.
Last updated:
24 June 2019