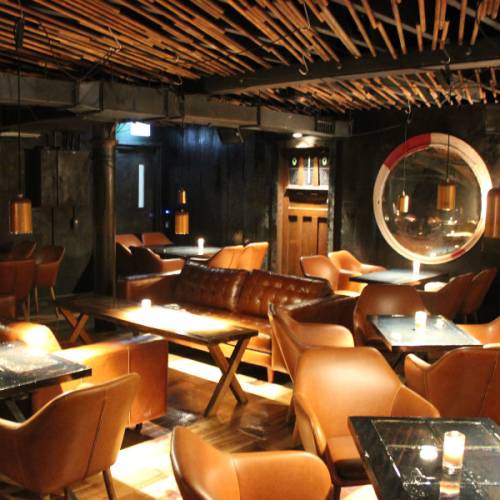 If you love culture, everything from art and music, to theatre and history, you're in for a treat. Auckland's central city is jam packed of cultural to-do's and to-see's, and many of them within a stone's throw of one another. Follow our itinerary, designed with the culture buff in mind, for an interest-filled day out in the heart of the city.
9am/Breakfast
Why have a normal breakfast when you can head to Queens Café Bistro for a mouthwatering meal to start your cultural day out? Set in the iconic Queens Arcade building, which itself is of historical and architectural significance, Queens Café Bistro has a decadent, light-filled décor and serves up omelettes, pancakes and other delicious dishes in its brunch menu from only $12. Sit outside on the balcony, and people watch as you bask in the sun and eat up the café's British cuisine delights.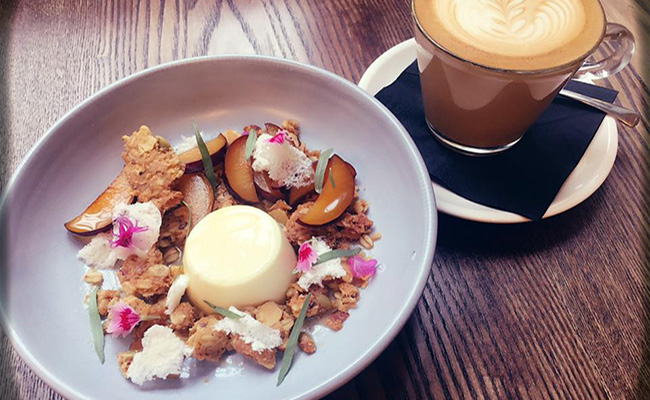 11am/Mid-morning
Once you are fueled on breakfast, take some time to meander through the shops in Queens Arcade and take in the art-deco inspired interior before heading further downtown to visit another Auckland city icon – the Auckland Ferry Terminal. This red-bricked beauty has evolved over the years to become one of the most photographed buildings in Auckland, and welcomes to its docks several ferry lines travelling across the Auckland Harbour. Hang out here to watch the ferries pull in and pull out. On sunny days, the glitter of the water and the chatter of travelers must be enjoyed with a scoop from Valentino's Gelato.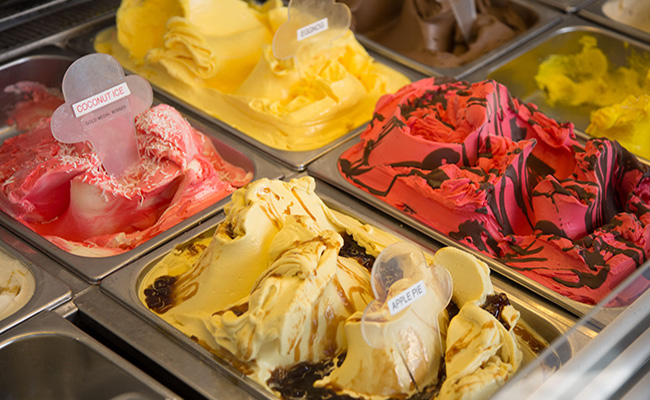 Walk along the Viaduct to enjoy the panoramic views of the harbour atop the Wynyard Crossing, and you will see why Auckland is dubbed the 'City of Sails'. Make your way down to North Wharf, and then to Silo Park, an area which has been transformed from its industrial roots to one of the most vibrant precincts of Auckland CBD. Learn about the history of Wynyard Quarter and the evolution of Silo Park via the information boards set around the port to deepen your experience. Don't forget to take a quick selfie in front of the colourfully painted Silo Park tanks.
1pm/Lunch
For lunch, take yourself back into the very centre of the city, to Saint Patrick's Square. There you will find HeavenScent Food Co, an airy eatery that has arguably serves the best pies in town. There's plenty to choose from, including the port wine, beef and blue cheese pie and roast pork belly pie. Not a pie person? No problem – they also offer a range of cabinet food for those wanting something a bit lighter. Take yourself to a seat next to the big window that overlooks the always-busy St. Patrick's Square and people-watch some more. After lunch, take some time to visit St Patrick's Cathedral and its gorgeous polished wood interior.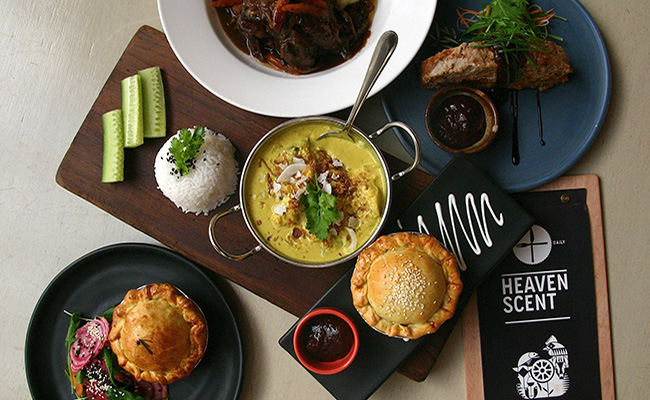 1.30 – 6pm/Afternoon
A cultural experience is often incomplete without shopping. Head across Queen Street after lunch to High Street, where you can find the well-made wares of local designers at Moochi and Ruby. For more Kiwi fashion, cross down to Britomart, where Trelise Cooper and Karen Walker has set up shop to dazzle visitors with clothing, shoes, bags, jewelry and even homewares. Remember to try on a pair of Karen Walker's iconic tortoise shell sunglasses, as seen on celebrities around the world.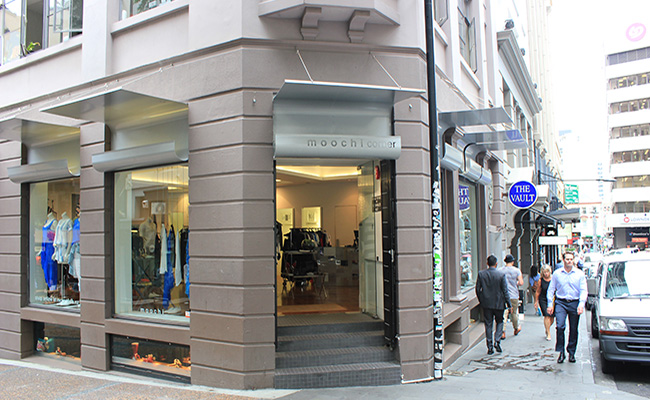 If you're more into books and prefer rifling through pages over rifling through racks, then Rare Books is the place for you. With its walls filled with rustic, hard-to-find collectibles, you're bound to find a gem or two.
Whether you're a shopaholic or a bookworm, the Auckland Art Gallery is one not to be missed. Situated at the heart of Auckland's Arts Precinct, be delighted with the Gallery's evolving combination of permanent and visiting exhibitions. The wide, open spaces and the high ceilings, often decorated with an eccentric piece of thought-provoking art is a common meeting ground for locals wanting a cultural retreat from the bustle of the big city. If you want to be guided through the different exhibitions and learn more about the art, the artists and the history of the Gallery, be quick to book a $10 per person tour, as they run twice daily (11.30am and 1.30pm). For more visual stimulation, be sure to visit the Gow Langsford Gallery just around the corner, which carries contemporary creations by local and international artists.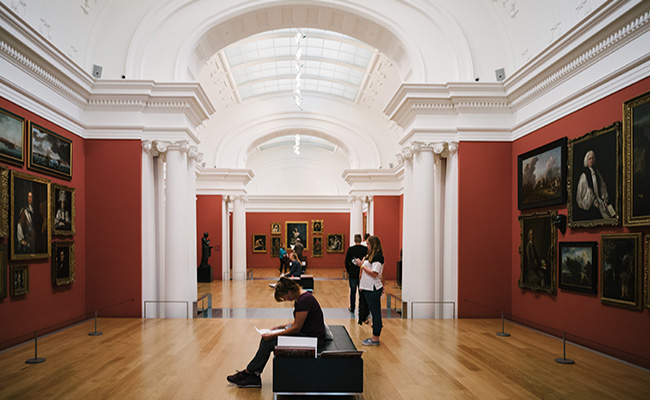 6pm/Dinner
Elliott Stables was once a place for warehousemen and manufacturers, but it has long been transformed into a vibrant collection of watering holes frequented by locals and visitors alike. The Epicurean philosophy of Elliot Stables says it all when it comes to what is on offer: "Come and sit anywhere: eat and drink from everywhere." Whether it is Japanese, Italian, South American or Indo-Mediterranean, you will find what tantalizes your taste buds here.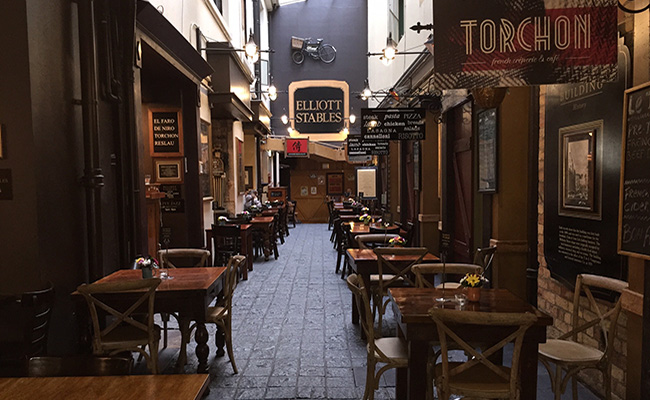 7 - 9pm/Evening
Top off the day's cultural fest by catching a show at the Civic Theatre, a short walk away from Elliot Stables. 'The Civic' as it is affectionately called is one of the last remaining atmospheric theatres in the world, and proudly hosts renowned productions from across the world. Even without a ticket in hand, the Civic is certainly worth your visit in understanding how it has grown from being a movie palace to one of Auckland's most iconic landmarks and entertainment venues. If you're in for bit of spontaneity and laughter, try the Basement Theatre, home to Auckland's emerging entertainers. The Basement Theatre's shows are predominantly held in the evenings, showcasing original local content and never-seen-before productions from musicians, poets, dancers and even mix-tapers.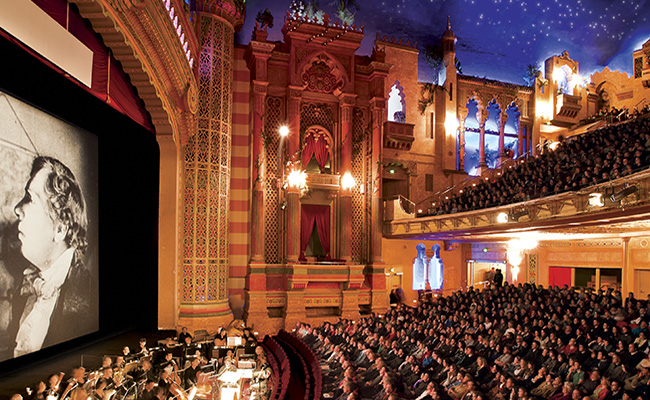 9 - 12pm/Late evening
After an evening of chatter and noise, you may be in the mood for something quieter. Head downtown to Caretaker, an intimate basement bar that allows you to request, mix and try cocktails until you've got the perfect one. Inspired by the golden era of bartending, the low lights, the soft music (sometimes played live) and the exceptional service will have you wanting to enjoy a few more before wrapping up your big cultural day out.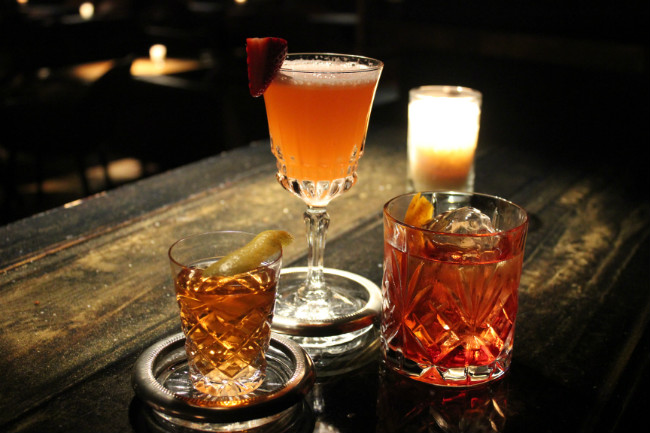 Last updated:
23 November 2018