Love spicy food? We've rounded up the best hot dishes that will warm up your week. From spicy chicken noodle soups to fried chicken and curries, enjoy one of these fiery dishes today!
Gochu Jjam Bbong Noodles, $18 | Gochu, 7/21 Queen Street, Commercial Bay
Meaning chilli pepper in Korean, Gochu brings you fresh, flavour-filled Korean cuisine for a New Zealand Korean experience like no other. Try out their spicy chicken and seafood broth with fresh noodles. It's delicious and will surely clear the sinuses.
Shanghai Style Spicy Noodle Soup, $12.80 | Chamate, 17 Swanson Street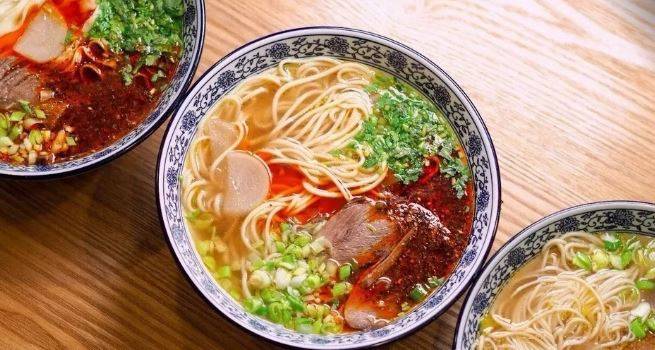 Located on Swanson Street, Chamate is an authentic Asian restaurant focused on modern Chinese cuisine. This spicy noodle soup is a must-try as the flavorsome recipe comes straight from the streets of Shanghai - Chinese street food at its best!
Spicy Fried Chicken, $18.50 or $35 (5 or 10 pieces) | Seoul chicken, 17c Wakefield Street
Love spicy food but not feeling too adventurous? Try Seoul Chicken's fried chicken. You can start with the Original Fried Chicken, it's really tasty and not too spicy. Or if you feel like you want a little 'kick', we suggest you try the spicy version.
Stuffed jalapeños, $18 | Mexico, 23 Britomart Place
Have you tried Mexico's stuffed jalapeños yet? If not, we recommend  you try them. Served with hickory smoked bacon, pork, red slaw, ricotta crème and green onion, these jalapeños are delicious. Make sure to add one of the delicious Frida's Margaritas to wash down all the spicyness or simply because they're yummy!
Firecracker Chicken, $28 | Monsoon Poon, Lower Hobson Street
Monsoon Poon's famous Firecracker Chicken is a wok fried chilli-breaded chicken with Malaysian chilli sambal. This dish is also available as sliders to share: one for $6 or three for $17 sandwiched in a fresh bun with Dynamite mayo.
Sunsal cheese bul dak + Jumeokbap, $40 | Dong De Moon, 42D High Street
Dong De Moon, also known as The Spicy Korean, is a gem of spicy food. Grab your mates for a catch up because with a huge range of spicy dishes (spicy beef soup, Kimchi soup, Jeyuk-deopbab, Budae-jjigae and much more), everyone will certainly find something for their tastebuds.  Our favourite: the Sunsal cheese bul dak + Jumeokbap - a spicy chicken thigh with vegetables and seaweed rice ball. Plus, if you are feeling adventurous, how about the Mu ppyeo dak bal + Jumeokbap - spicy boneless chicken feet with salad and seaweed rice ball.
Jigoku Chashu Ramen, $16 | Ichiban Japanese Restaurant, 17 Albert Street
Ichiban Albert Street's menu has something for everyone. With dishes ranging from standard spicyness, right through to super-hot and danger. If you are feeling adventurous then we dare you to try the Jigoku Chashu Ramen - rated danger!!!
Vindaloo $32 | 1947 Eatery, 60 Federal Street
1947 Eatery presents you with some of the city's most contemporary yet authentic Indian cuisine. The Vindaloo dish is made of tender lamb cooked in tamarind & rick spices. This Federal Street restaurant fuses the country's finest into one spice-addled experience not to be missed!
Bistek Arrachera, $19 | Parasol & Swing, 204 Quay Street
The Bistek Arrachera with togarashi (Japanese spice mixture) from Parasol & Swing is delicious as it is, but the secret that not many people know is that it can be requested spicier as well. Who's in to try it out?
Last updated:
29 October 2020