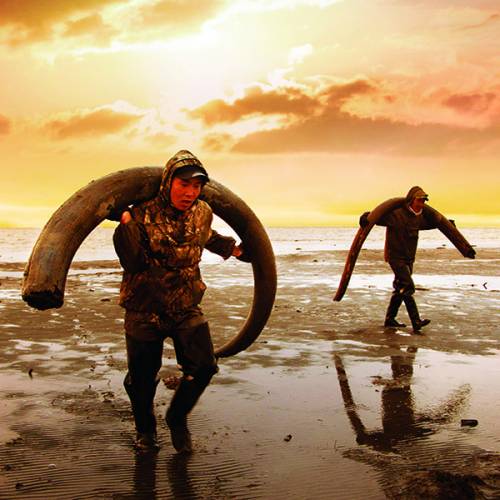 The power and presence that belongs to the genre that is the documentary film returns to New Zealand for the 13th Documentary Edge International Film Festival (Doc Edge).
The festival, which programmes over 50 stunning films and attracts a bevy of international film makers to Auckland's Q Theatre from 23 May– 4 June.
Truly diverse, Doc Edge's 2018 selection of films showcase docos from all over the globe, covering everything from pop culture to politics to our very own Pacific.
With something programmed for all tastes here's a sample of what's on offer this year with the first five films of the rank:
Leitis In Waiting
Leitis In Waiting is an inspiring insight into queer lives in the Pacific. The film follows the story of Joey Mataele and the Tonga Leitis, an intrepid group of Tongan transgender women fighting a rising tide of religious fundamentalism in the Kingdom of Tonga. Joey organizes an exuberant beauty pageant presided over by a princess, mentors a young leiti rejected by her family, and spars with American-style evangelicals threatening to resurrect colonial-era laws that would criminalize their lives.
Golden Dawn Girls
Family is a controversial but comforting institution in Golden Dawn Girls, Norwegian filmmaker Håvard Bustnes' profile of the women in the life of an imprisoned leader of Greek far-right party Golden Dawn. A daughter, a wife and a mother continue to propagate his message. While they regularly stop the interview to make sure it went as they want, Bustnes just leaves the camera running. The result leaves no room for doubt about the mission of this political party, revealing an ever-widening gulf between clear facts and political image-making.
George Michael: Freedom: The Director's Cut
George Michael: Freedom: The Director's Cut is a deeply autobiographical, feature documentary co-directed and narrated by the late Grammy winner. George Michael takes us through his musical life, his struggles with his public life and looks honestly and openly into his very private life. This expanded cut includes unseen personal footage, George honestly discussing his arrest in L.A., an extended live duet with Stevie Wonder, and more stories and footage surrounding the making of the Patience and Older albums. Musical superstars interviewed and presented with a personalised vinyl record include Elton John, Mary J. Blige, Nile Rodgers, Mark Ronson, and a rhapsodising Liam Gallagher who proclaims George Michael as a "modern day Elvis".
Genesis 2.0
The search for woolly mammoth DNA ripe for cloning is the focus of Genesis 2.0, directed by Maxim Arbugaev (Russia) and Academy Award nominee Christian Frei (Switzerland). The hunt for this white gold at the remotest edge of Siberia reveals a scenario of the future that may well turn our world upside down. Genesis 2.0 is not limited to the Arctic. Frei also brings viewers to the quirky Russian museum where a life-size mammoth figurine is carefully being vacuumed for visitors; the halls of a Synthetic Biology science conference in Boston where eager students work on genetic hybrids that just might save the world; China's National GeneBank, operated by the Beijing Genomics Institute, where genes are sequenced and "life becomes big data"; and the corporate campus of Sooam Biotech in South Korea, where scientists—who have already cloned hundreds of pets—take new life into their own hands. Genesis 2.0 has received rave reviews following its premiere at Sundance International Film Festival 2018.
A Murder in Mansfield
Academy award winning US director Barbara Kopple's (Miss Sharon Jones! American Dream,Shut Up and Sing and Harlan County, USA) new film A Murder in Mansfield tracks an incredibly troubled personal history. At only twelve years old, Collier Landry stepped onto the witness stand in 1990 during the most explosive murder trial in the history of his Ohio hometown. Twenty-six years later, Collier confronts the father that he witnessed kill his mother.
Anote's Ark
In an important film about climate change and the struggle of a low lying Pacific island, Anote's Ark, Kiribati President Anote Tong races to find a way to protect his people and culture against the rising tide that is quickly covering their island nation. Set against the backdrop of international climate and human rights negotiations, Anote's struggle to save his nation is intertwined with the extraordinary fate of Tiemeri, a young mother of six, who fights to migrate her family to New Zealand. At stake is the survival of Tiemeri's family, the Kiribati people, and 4,000 years of Kiribati culture. Directed by celebrated Swiss-Canadian photographer Matthieu Rytz, this film debuted at Sundance International Film Festival 2018.
Park for $2 per hour at The Civic car park on weekends. Find out more. 
Come into the city centre on public transport for as little as $2 each way. Find out more.
Last updated:
07 June 2018