Freyberg Place and Ellen Melville Centre are located in the heart of the High Street District, connecting High Street to the O'Connell Street shared space, Chancery Square and the Metropolis.
Both have been extensively refurbished and re-opened to the public in September 2017, offering an open air public space for relaxing and enjoying the sunshine and an indoor community centre for local residents, workers and visitors.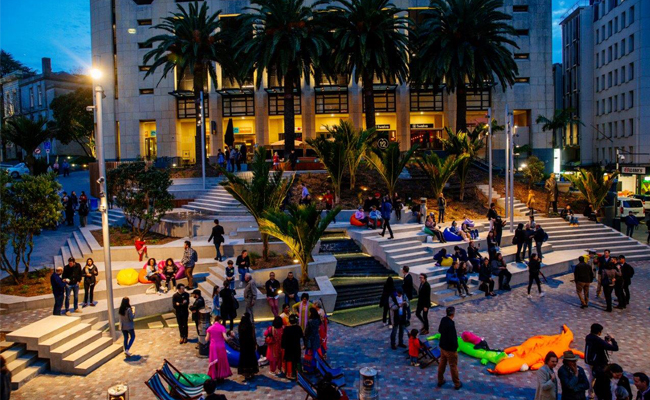 The square on Freyberg Place includes terraced seating, a cascading 'stream' water feature perfect for kids to splash around in on a sunny day and native planting set around an open plaza for events. A statue of Lord Freyberg, New Zealand's seventh governor-general overlooks the area.
Ellen Melville Centre has five spaces available for community use, with classes and programmes run by organisations including Splice and Plunket and a variety of arts, culture and technology events being hosted. A flexible urban living room with cafe style seating opens on to Freyberg Place.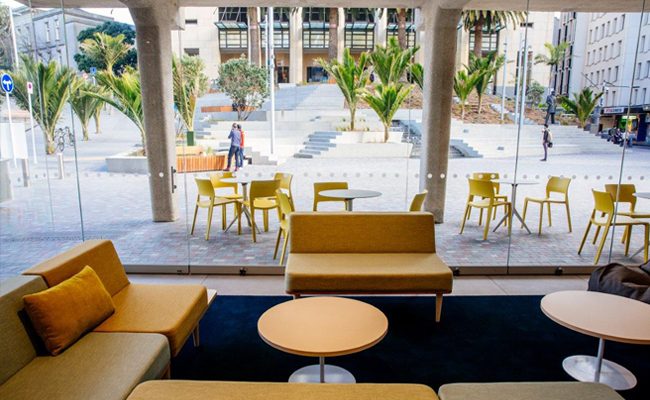 Art runs through the veins of this community space, with both old and new works featured.
The exterior wall of the Ellen Melville Centre facing on to O'Connell Street is occupied by Justice, a large scale work by Lisa Reihana, A bronze sculpture of the scales of justice reference Ellen Melville, politician, women's advocate, lawyer and pioneer. The bronze form floats above an abstract wall drawing with a 1950s feel. Inside the centre you will see Tukutuku panels originally installed at the hall's original opening in 1962, restored by Ōrākei weavers for the 2017 re-opening.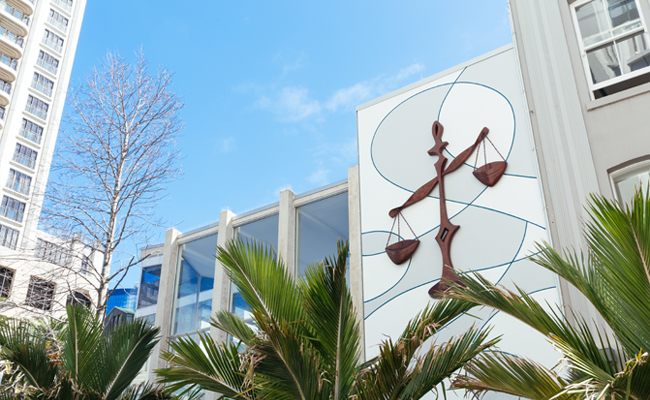 The outdoor water feature incorporates carvings laid into concrete by artist Graham Tipene and the wider design of the space was a collaboration between artist John Reynolds along with Isthmus Group and Stevens Lawson Architects.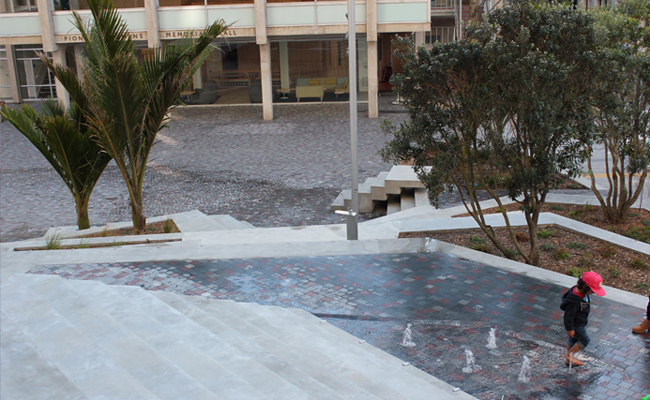 Upcoming Events at Freyberg Place & Ellen Melville Centre
Park for $2 per hour at the Victoria St car park on evenings and weekends. Find out more.
Come into the city centre on public transport for as little as $2 each way. Find out more. 
Last updated:
12 March 2020