Get charged up for an electrifying night, featuring live, pulse-pounding art! Art Battle is the planet's biggest live painting competition - across 50+ cities worldwide. Be a part of the energy, as skilled artists engage in a high-speed showdown, flinging paint with every stroke.
12 artists, 3 rounds, 2 progress to the grand final at Eden Park. Cast your vote. And as the night unfolds, snag a one-of-a-kind masterpiece as every artwork created goes up for auction. 
This is sure to be a night to remember! Artists and art lovers.. are you ready? 
6pm: doors open
7pm: first round of 6 artists begin
8pm: second round of 4 artists begin
9pm: final round of 4 selected artists begin
9.45pm: winner(s) announced 
9.45pm-10pm: auction/bidding 
Food & drink available.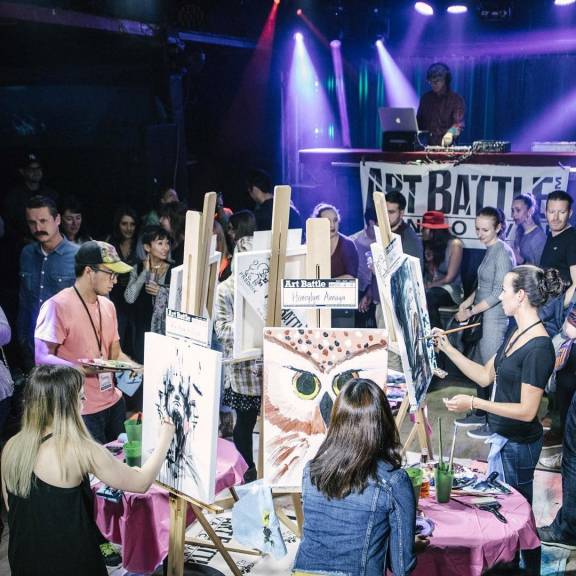 Be a part of the fun as a spectator - buy tickets online now, here.
Or participate as a featured artist - apply online now, here. 
Enjoy two hours of free parking or $5 evening and weekend rates. Find out more. Ride on public transport from as little as $2 each way. Find out more.
Last updated:
19 June 2023