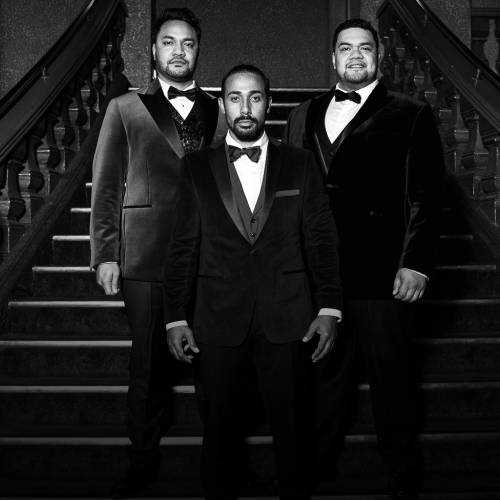 Following on from their hugely popular streamed Spark Session during New Zealand's COVID-19 Lockdown, SOL3 MIO will perform their only concert for 2020 at Spark Arena on Thursday 13 August.
At SPARK SESSIONS: SOL3 MIO, the Kiwi trio will perform operatic arias with a live orchestra and treat the audience to their most popular songs and signature storytelling and humour.
Fans from outside Auckland will be able to see the show in a Spark Sessions live stream on Spark's Facebook page.
Following their sold out SOL3 MIO: Back to Basics tours last year, their performances as a group have been few and far between as they travelled the world. Their individual careers continue to flourish, but after months of lockdown in France and then America, Pene Pati has flown home to join his brother Amitai Pati and cousin Moses Mackay for this one-off concert before he heads back overseas.
Tickets to this one-off concert go on sale at 9am on Friday 17 July via Ticketmaster. Spark customers have the chance to win the very first tickets to the concert now at www.spark.co.nz/music. Don't miss this year's only chance to see New Zealand's favourite operatic group live in concert.
Last updated:
12 June 2019