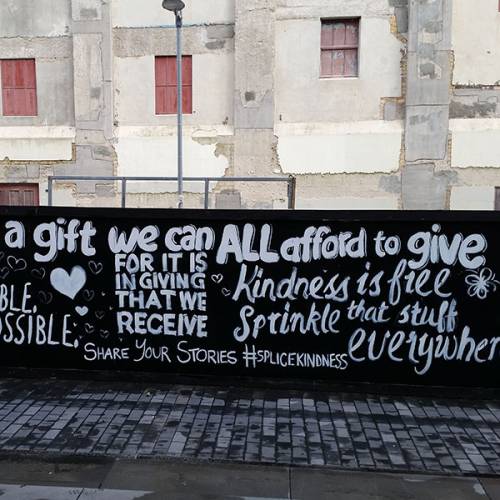 Kindness is a language we all understand. On Monday 2nd September Splice will be celebrating Random Act of Kindness Day and encouraging people to spread kindness.
The Splice team will be out on the streets of Auckland giving out Little Pots of Kindness (honey) and a kindness card, inspiring the contagious nature of kindness.
Kindness stations will also be set up in Auckland city centre where poets armed with typewriters will be handing out notes of kindness, and members of the Auckland Street Choir will be on hand for some joyous singing
Chuffed, Q Theatre cafe will be giving away free coffee on the day and handing out kindness cards.
Poets and Auckland Street Choir will be at Ellen Melville Community Centre, the intersection of Queen Street and Victoria Street.
Don't forget to make someone else's day as well by sharing your own random act of kindness with others. What will it be? 
Enjoy two hours of free parking or great evening and weekend rates around the city centre. Find out more.
Come into the city centre on public transport for as little as $2 each way. Find out more.
Last updated:
11 June 2019