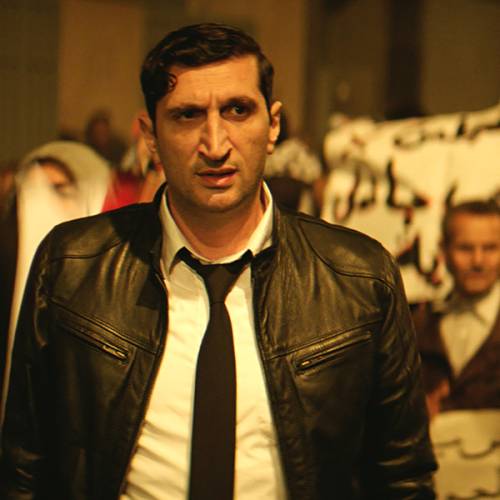 In Cairo, as revolution stirs in the streets, police detective Noredin is assigned to investigate a suspicious death at the Nile Hilton. A beautiful singer has been murdered in what may be a professional hit; the sole witness is an undocumented Sudanese maid, now on the run. Noredin is no stranger to the corruption that lubricates his department, so the higher up the chain his investigation takes him, the more certain he is that he is being played.
Winner of the Sundance Film Festival Grand Jury Prize, this pungently atmospheric thriller threads police procedure through its depiction of a labyrinthine regime on the brink of collapse.
"Proof that classical genres are always ready to be retrofitted for the modern age, The Nile Hilton Incident transplants the dark, cynical heart of film noir to the streets of Cairo in the days leading up to the 2011 revolution that would eventually oust President Hosni Mubarak. Swedish writer-director Tarik Saleh's crime drama about a cop investigating the murder of a beautiful singer is a paranoid portrait of individual and systemic corruption that leaves none of its characters unscarred." — Nick Schager, Variety
View the Trailer Below
Park for $2 per hour at The Civic car park on weekends. Find out more. 
Come into the city centre on public transport for as little as $2 each way. Find out more.
Last updated:
11 June 2019