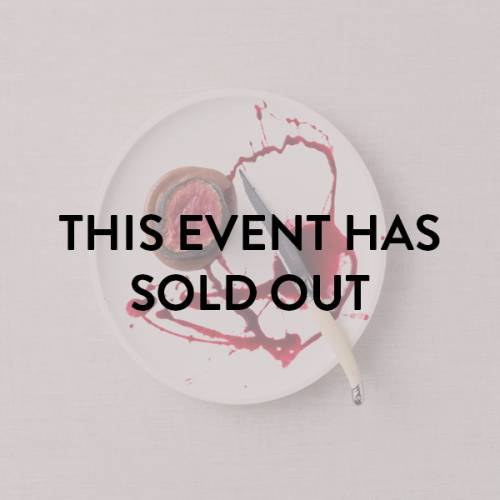 The menu is written and the tables are set. Guests are arriving… but this dinner may not go off without a hitch.
Theatre and intrigue meet creative cuisine by Executive Chef Des Harris (ex Clooney) for what could be somebody's last supper. Is that a voice coming from the cooler? Are the knives all in their block? There will be no need for small talk – as there is a mystery to solve and dinner guests are all key players (or suspects) on the night.
Steel yourself for a night of fun and food to die for with this unique event carefully premeditated just for Restaurant Month.
Tuesday night has sold out. Get your tickets to Monday night today!
Park for $2 per hour at the Victoria St car park on evenings and weekends. Find out more.
Come into the city centre on public transport for as little as $2 each way. Find out more. 
Last updated:
11 June 2019