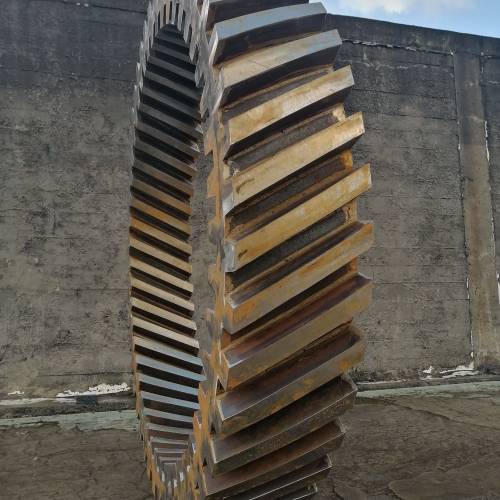 In Exalt in transmission, David McCracken creates romantic portraits of mechanical transmission.  He is interested in the baroque eloquence of industrial materials, which he fabricates out of steel at a scale that is larger than life. The objects, which have humble or utilitarian beginnings, are transformed at this scale, often portraying a softness that belies their materiality.
Part of Artweek in the city centre 2020.
Image: David McCracken, work in progress, 2020. Courtesy of the artist.
Free Weekend Parking with Wilson and ParkMate this October. Find out more.
Come into the city centre on public transport for as little as $2 each way. Find out more.
Last updated:
07 September 2020