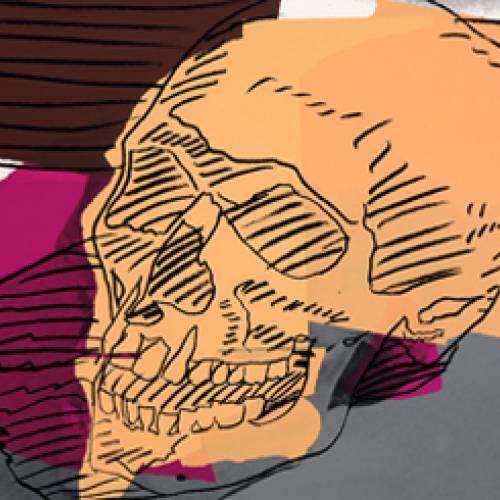 Where can you view Marilyn, Chairman Mao and a selection of electric chairs and skulls together in one space? From today until 11 May Gow Langsford Gallery's Andy Warhol exhibition will feature all of the above in a collection of screenprints featuring major themes in Warhol's career.
The work of Andy Warhol needs little introduction. As America took a turn from the conventional conservatism that ruled the '50s into the swinging sixties – a new time of cultural liberty, frivolity, and mass-production and consumerism emerged. As a pioneering artist of the associated artistic movement of Pop Art, Andy Warhol's now world-famous work explores the relationship between artistic expression, celebrity culture and advertisement.

Screenprinted images form an integral part of Warhol's practice. "Warhol's decision to select images from popular culture and combine them with the printing processes of the commercial world was an essential element of his Pop statement. With nearly scientific fervour, he dissected the very mechanics of image production and, through this unexpected commonplace vehicle, discovered a way to be original." (Donna de Salvo, "Andy Warhol Prints", Ronald Feldan Fine Arts, Inc., 1997, p. 16).

Focusing on an item of popular culture, the subject of his screenprints enters the realm of "Pop Art" through his trademark colouring and screen print production techniques. The resulting images became almost iconic, a metaphor for America - its capitalism, its abundance, its industry, and, most importantly, its simultaneous and contradictory desire for innovation and uniformity. (adapted from "Andy Warhol Prints: a catalogue raisonne 1962-1987", Frayda Feldman and Jorg Schellmann, 3rd edition, 1997).

Gallery Hours:  Monday - Friday: 10-6pm, Saturday: 10-4pm, Closed Sundays and Public holidays
Enjoy two hours of free parking or $5 evening and weekend rates. Find out more. Ride on public transport from as little as $2 each way. Find out more.
Last updated:
11 June 2019