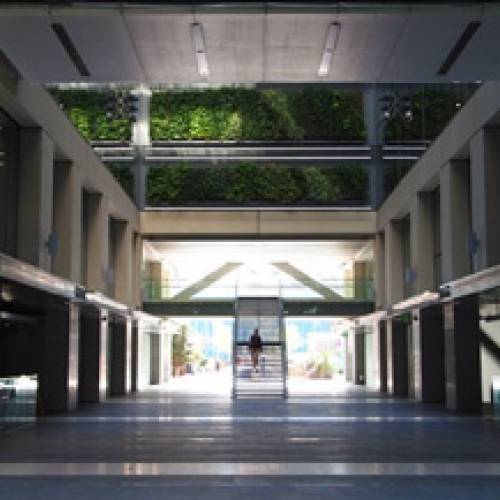 Atrium on Takutai is a light, airy, glassed-in space that runs between the Ernst & Young Building and the northern element of Westpac on Takutai Square.
Lined with high-end retail stores, it features two beautiful 'green walls', large-scale vertical plantings that live on harvested rainwater and provide many environmental benefits to the complex.
Atrium on Takutai is presently home to several daytime eateries, including cafes Espresso Workshop and L'Assiette.
Get two hours free parking at Britomart car park when you spend $50 or more at one of Britomart's 65+ restaurants, cafes, bars and boutiques. Find out more.
Come into the city centre on public transport for as little as $2 each way. Find out more.
Last updated:
28 August 2019