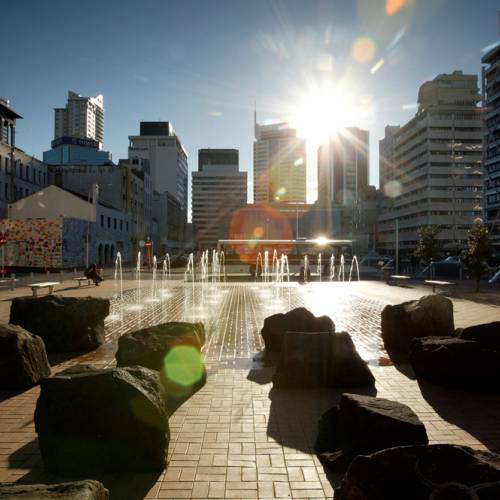 This artwork by Chaz Doherty was one of the first to be installed in Britomart.
It consists of 16 sculptural stones, steel pipi shells embeded in the paving and 24 'pop jets' or fountains.
The artwork talks to the early sources of food for Maori in the area, primarily based around seafood. It is a playful art piece and while the jets are active it puts on a stunning display as the water reflects the sunlight by day and night lights in the evening.
Get 50% off at Britomart Carpark when you book online via Mycarpark.co.nz. See more here.
Come into the city centre on public transport for as little as $2 each way. Find out more.
Last updated:
26 June 2019